How to Send 10,000 Emails at Once for Free
No service in the world allows you to send 10,000 emails at once for free. Email providers like Gmail, Outlook, and Yahoo limit the number of daily recipients to 500 and consider you a spammer for trying to send more. Bulk email services, like SendPulse or Mailchimp, are specialized in sending emails en masse. With SendPulse, it will cost you only $32 to send 10,000 emails, while it will cost $200 with Mailchimp. Note that SendPulse has a free plan, which allows you to send up to 15,000 monthly emails to 500 recipients.
Sending a large volume of emails to communicate with leads is called email marketing. It's one of the oldest digital marketing channels and remains one of the most effective, with a return on investment of up to $40 per $1 spent. Let's learn how to send 10,000 emails at once with this step-by-step guide.
Step 1: Choose a reliable bulk email service
Keep the following factors in mind:
Email deliverability. Your bulk email service should help you maintain a high sender reputation to ensure your emails reach your recipient's inboxes. A professional bulk email service will help you abide by all the CAN-SPAM Act requirements, which is a must for a successful delivery.
Free trial. Good bulk email services offer a free trial, so you can get acquainted with the service, test its features, and send a few campaigns to understand if this marketing medium works well for your business.
Mailing list management. Your bulk email service should enable you to collect subscribers, validate email addresses on your list, and segment your audience by common characteristics like location, age, gender, etc., that people share.
Template management. It should be simple and intuitive to create an email template that echoes your overall business identity. Even first-time users should be able to create a good-looking template without knowing code.
Email automation. The bulk email service should provide the tools for automating your email marketing campaigns. You should be able to quickly set up and send welcome, abandoned cart, reactivation, and other types of automated emails.
Quality customer support. The deeper you dive into email marketing, the more sophisticated tools you'll be able to use to your advantage. Make sure the service's customer support can help you and provide the necessary information when you need it.
SendPulse provides everything listed above free of charge, so read this guide to the end and send your first bulk email today.
Step 2: Choose the right pricing plan
With SendPulse, you have a variety of pricing plans to choose from depending on the number of subscribers on your list or the email sending volume. Choose the "Pay as you go" plan on our pricing page to send an email to 10,000 recipients at once.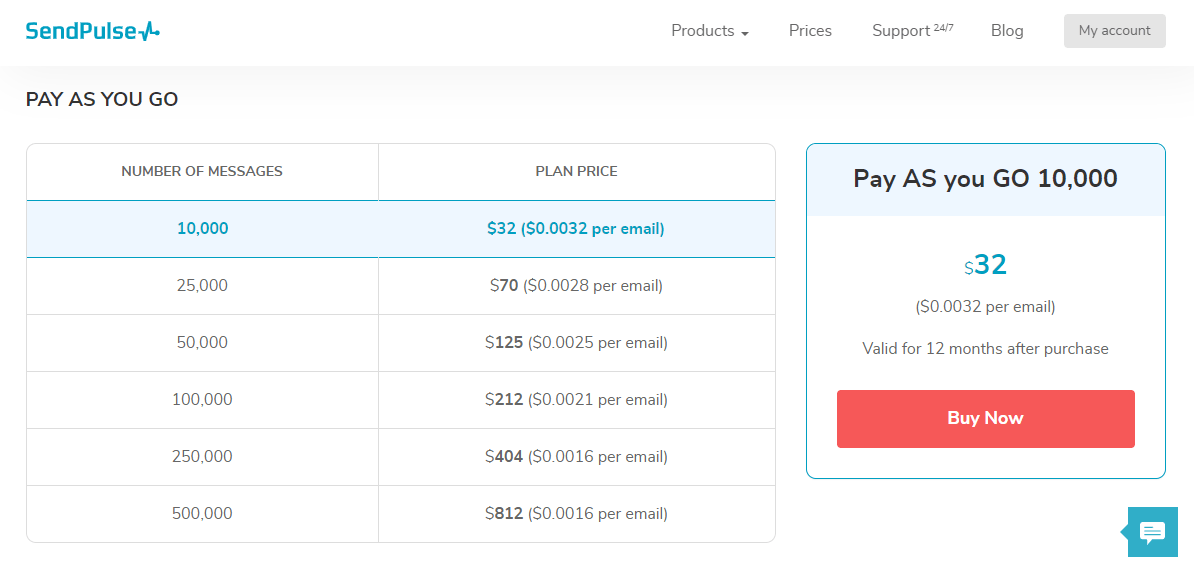 Step 3: Collect subscribers or upload your mailing list
If you don't have a mailing list yet, you can add a free subscription form to your website to gather marketing leads. Here's a subscription form created with SendPulse in less than half an hour.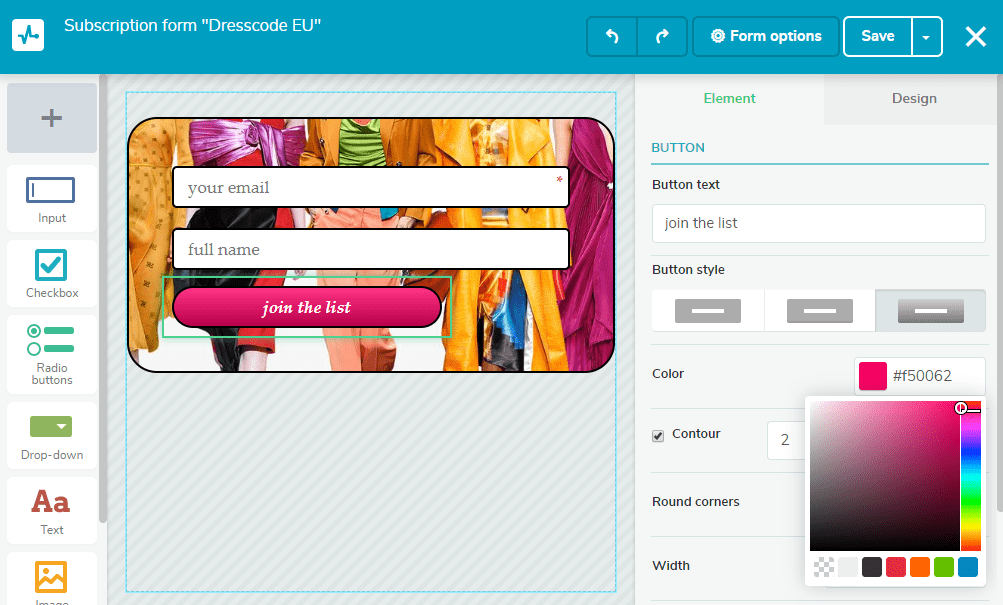 If you already have a list of recipients, upload it as an Excel file or manually. Here's how your mailing list looks in SendPulse, the columns allow you to segment your audience.
Step 4: Create an email template
With SendPulse, you can create a perfect email template in three ways:
Check out this email we created in less than an hour with SendPulse's drag and drop editor.
Follow this detailed guide to create your first email template.
Step 5: Send or schedule an email campaign
Choose your mailing list, select a template, send it right away or schedule it to be sent on a specific date. Get some anti-spam recommendations before sending your email campaign to ensure it will have a high delivery rate. Optimize it by following the tips, like in the example below.
Step 6: Track statistics
Once you send an email campaign, you can access a detailed statistical report, including crucial email marketing metrics like open rate, CTR, unsubscribe rate, and the number of spam complaints. Besides, you can analyze user data like reports on location and the device and browser used to open your email. That information will give you valuable insights and help improve and personalize your future campaigns.
Congratulations, now you know how to send 10,000 emails at once, so it's time to have some practice!
Last Updated: 22.02.2023