Convert your Instagram subscribers into loyal customers
How to incorporate Instagram chatbots to your marketing campaigns using SendPulse
Set up chatbot auto-replies on Instagram
People often ask questions like: Do you have this item in stock? How much does it cost? What are the delivery terms? Where is your shop located? If you know the most common questions people ask, you can set up a chatbot to give real-time responses to people's questions. You can also build your bot conversation flow using quick reply buttons — they will encourage users to engage with your Instagram bot.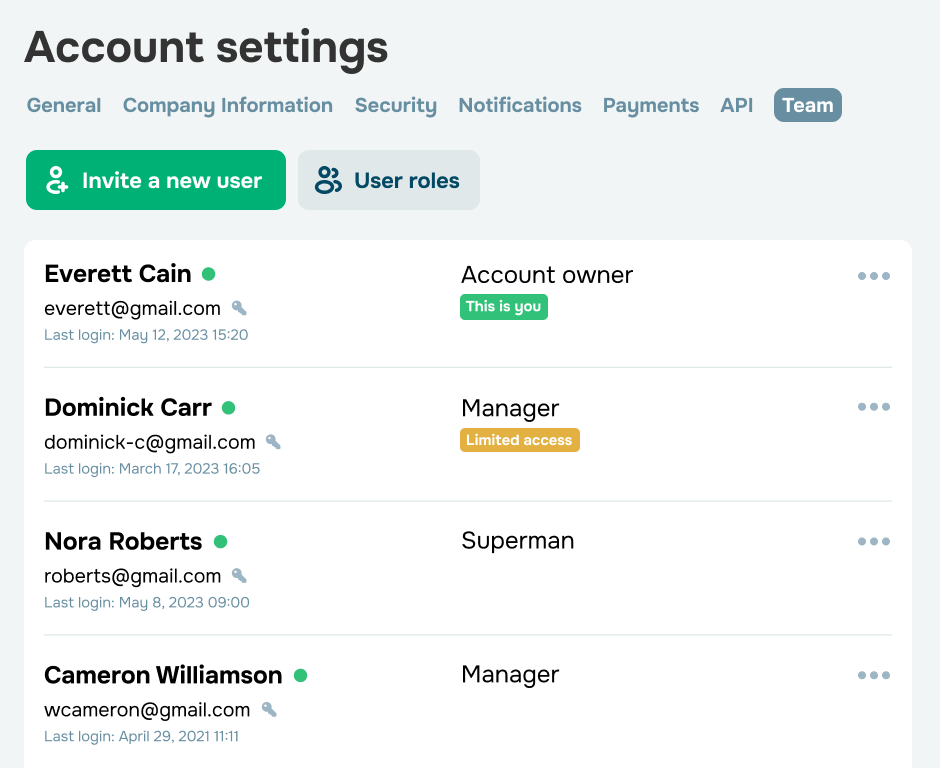 Help your team work together and connect several live agents to Instagram chats
Manage multiple chats simultaneously — invite your teammates as new members to your SendPulse account so they can communicate with Instagram users one-on-one.
React to users who mention your brand in their Stories
To build brand trust and loyalty from your audience, auto-reply to users that mention your product or brand. You can set up thank-you messages, start relevant bot flows, or offer incentives. Such a buzz surrounding your brand on Instagram can make sales boom — first, one satisfied customer mentions you in their Story. Then, you are on the radar of new audiences, getting more mentions on social media.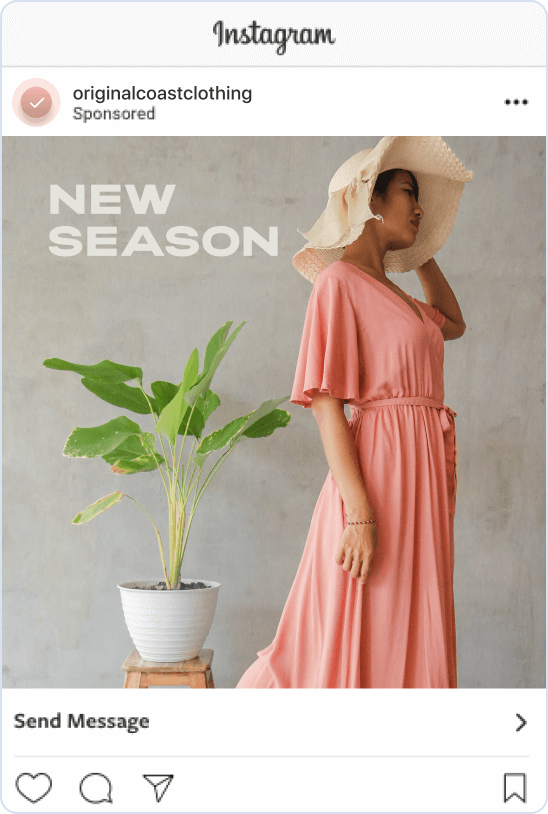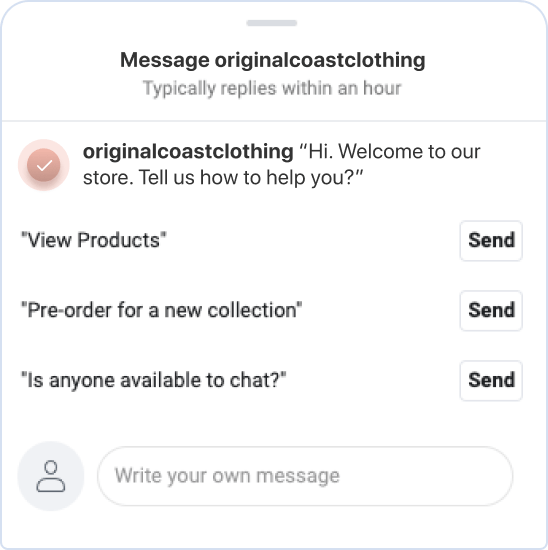 Promote your chatbot on Instagram Direct with the help of ads
Promote your products and services using an Instagram bot. To engage users with the bot you can launch a targeted ad campaign with the goal "Instagram Direct." Set up a welcome message in your Facebook ad account and specify the key phrase that will be the trigger for launching bot message flows. The user will choose the relevant message and go through the other messages in the flow. When chatting with your bot a customer may ask to consult a real person — in this case you can switch the chat to your manager.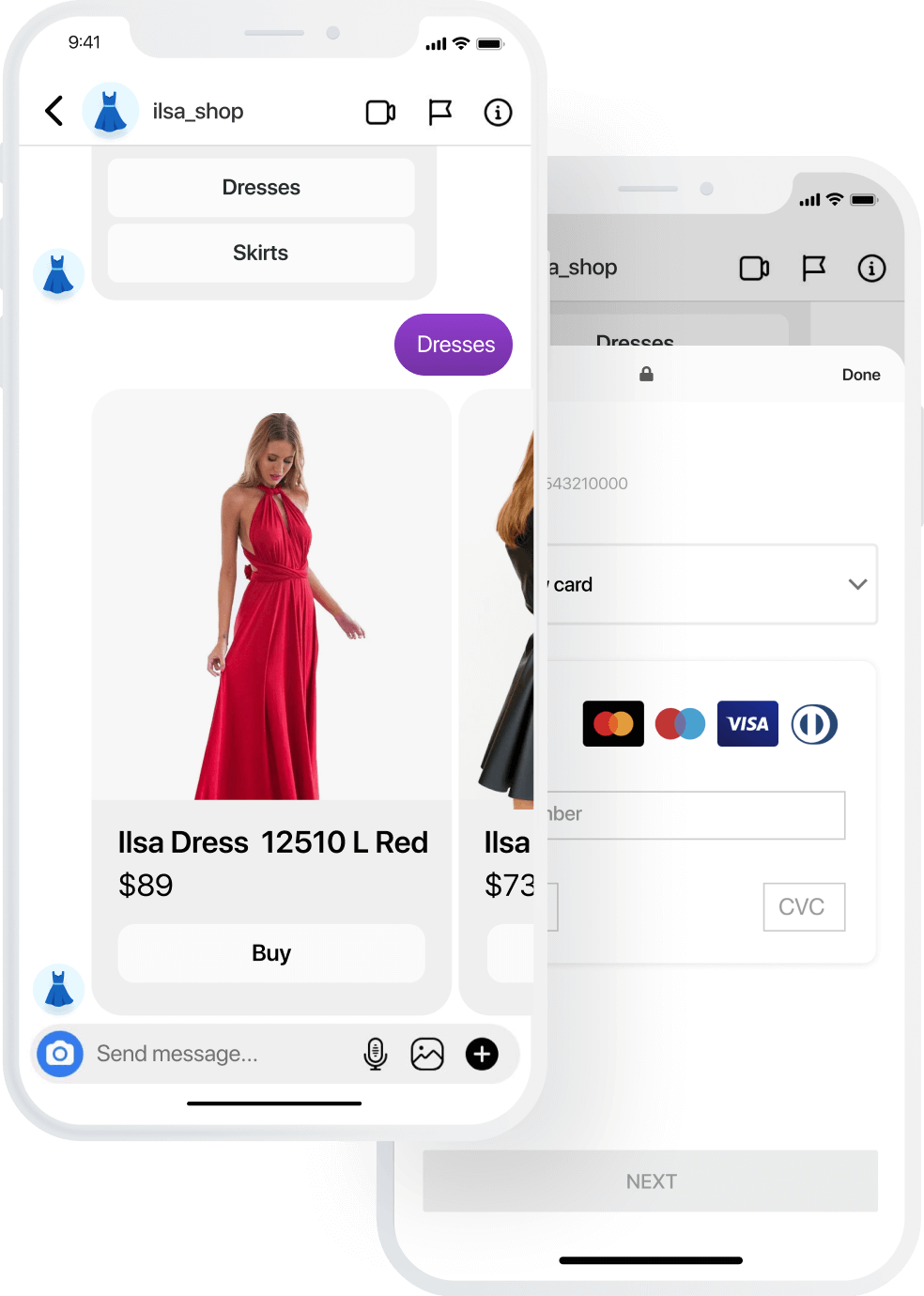 Accept payments
Turn your chatbot into effective sales channel for your business. Set up the integration with the payment systems and add payment buttons to your bot messages, so your customers could make in-chat orders.
Lern more
Simple tools for automating your Instagram workflows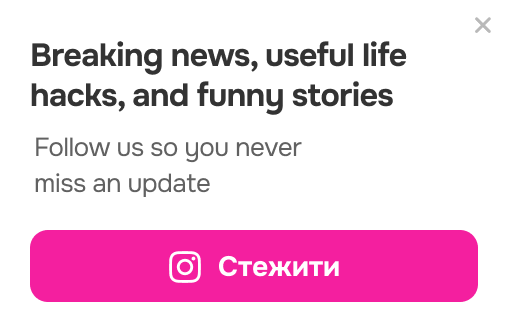 Subscription widgets
Collect subscribers for your chatbot right on your website. Build a multichannel subscription widget that will allow visitors to join your bot on the communication platform they prefer — Instagram, Facebook Messenger, Telegram or WhatsApp.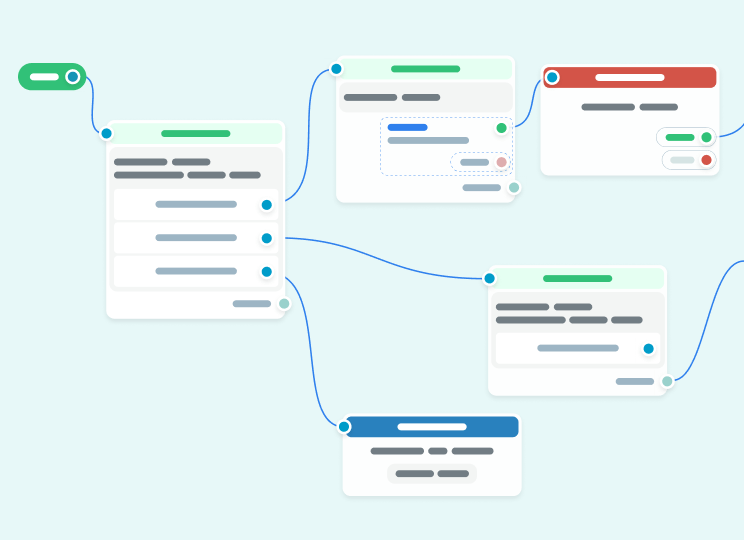 Visual chatbot builder
Create your chatbot's architecture and logic, developing a detailed scenario with messages you want to send. First, specify the keywords or events that will trigger auto-replies. Then, use different chatbot elements to set up rules and conditions for displaying and sending your chatbot messages.
API requests to get data from external systems
Send requests to third-party systems to get information and display it directly in messages to your subscribers. For example, you can send weather forecasts if you know the subscriber's city or display search results in your chatbot if you know the name of the product your customer has been looking for.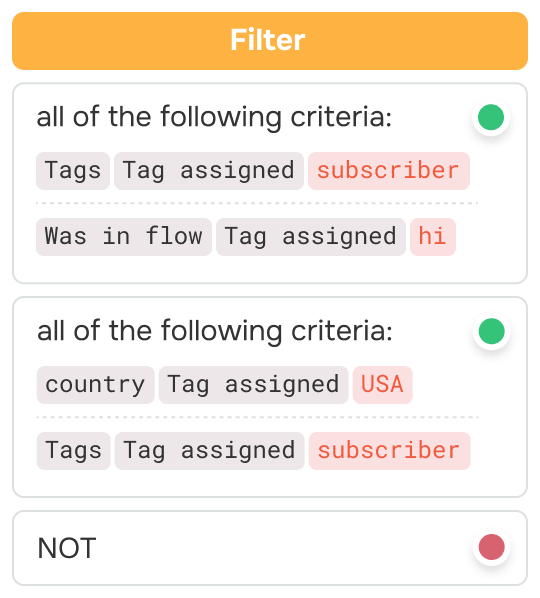 Filters for sending relevant messages
Send messages based on subscribers' interests, personal information, and purchase history. With the help of filters, you can send webhooks to your system, turn off bot auto-replies the moment you need to, open a live chat with agents, assign and update tags or variables, and start other chatbot flows.
User input for saving information from users
Receive information from your subscribers by adding the "User input" element to your chatbot flow. Later on, you can use this information to personalize your messages and segment your audience.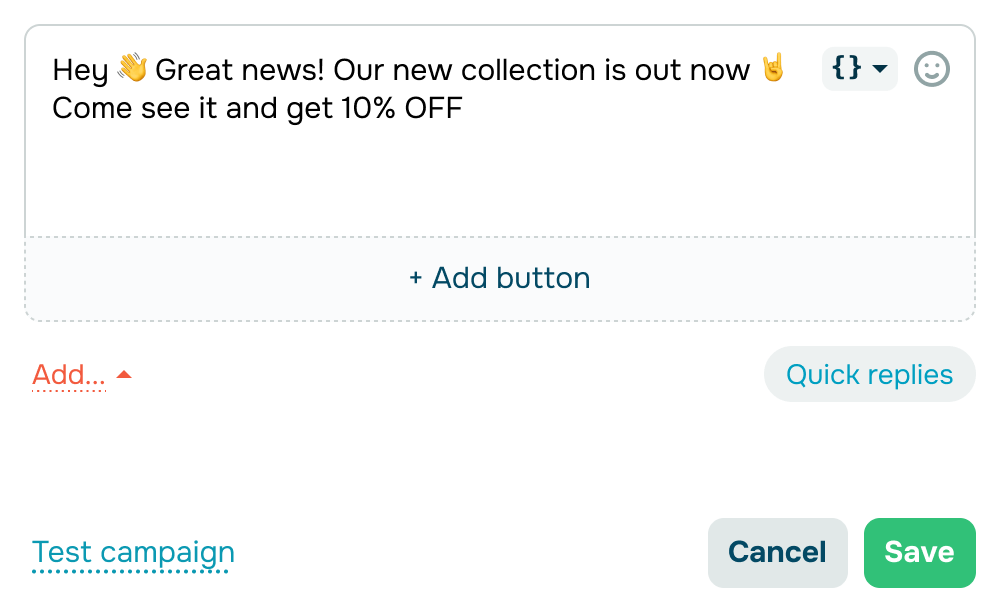 Files, images, audio, video files, and emoji
Use different types of content in your messages to make your communication with subscribers more effective and show your product or service at its best.
Mobile app for working with chats on Instagram
Reply to your subscribers using our mobile app. With the app, you can easily support several chats at once and manage your chatbots on the go.
Omnichannel communication
With SendPulse, you can build a complete сhatbot marketing strategy not only for Instagram — utilize chatbots on WhatsApp, Facebook, and Telegram.
Connect an Instagram chatbot and save time with automated responses