Global Reach and Fast Delivery
Use bulk SMSs to raise brand awareness or just send an SMS for your personal non-commercial needs. Automated SMS mailing reaches recipients at the speed of 200–500 SMSs per second on 800 networks in over 200 countries around the world.

Sender Name
Use any sender ID that is suited for your campaign. Sender IDs must be pre-approved for some countries.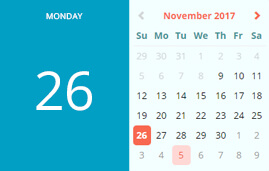 Easy to Set Up Automation
Bulk SMS sending can be scheduled for a particular time and date. You can also set up gradual sending of SMS over specific time frames.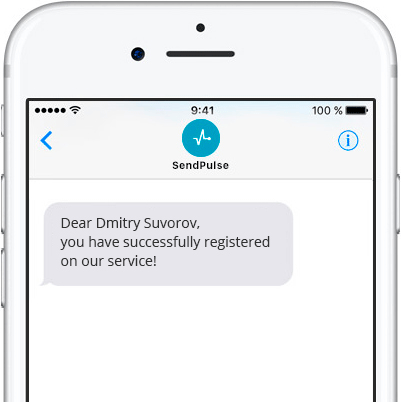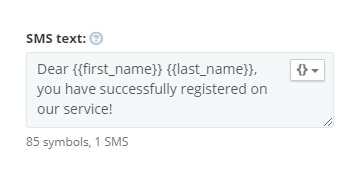 Personalized SMS(s)
Add the recipient's name and other personal information to each SMS: your name or company's name, date of birth, discount code, and/or other variables.
Bulk SMS Service at an Affordable Price
SendPulse is an email service leader, and that's why we offer low prices. Are you're going to send SMSs to a large subscriber base? No problem! We can offer SMS plans at wholesale prices.
Check prices
SMS messaging features

Statistics
Evaluate the results of SMS campaigns by analyzing the delivery rates of each message you send.

API Integration
Use our API to integrate SMS messaging with your website, app, software or CRM system. Many developers have already implemented our API to make notifications easy for business workflow.
SMS Autoresponses
Put into practice the concept of effective communication with customers. Set up an automated flow of messages via not only SMS but also email and web pushes.
Subscription Forms
Create SMS subscription forms and integrate them into your website. You can customize the size, the background, font color and even upload your image or logo.
Unsubscribe links
Include unsubscribe links in your SMSs. Let your audience know that they can unsubscribe whenever they like.

Exception list
You can exclude phone numbers from recipients list. Use this feature when you don't want to send a message to the whole list.
Send SMSs worldwide to more than 800 mobile operators
Sign Up