Subscription forms on your website
Drag-and-drop builder and free email templates
Websites, chatbots, and CRM
Free training and 24/7 support
Create your first bulk email campaign
Bring your email marketing strategy to life with SendPulse
Interact with your audience at every stage of your sales pipeline
Start now
Up to 15,000 emails per month for free
Skyrocket your open, click-through, and conversion rates
Make the most of our service to achieve your email marketing goals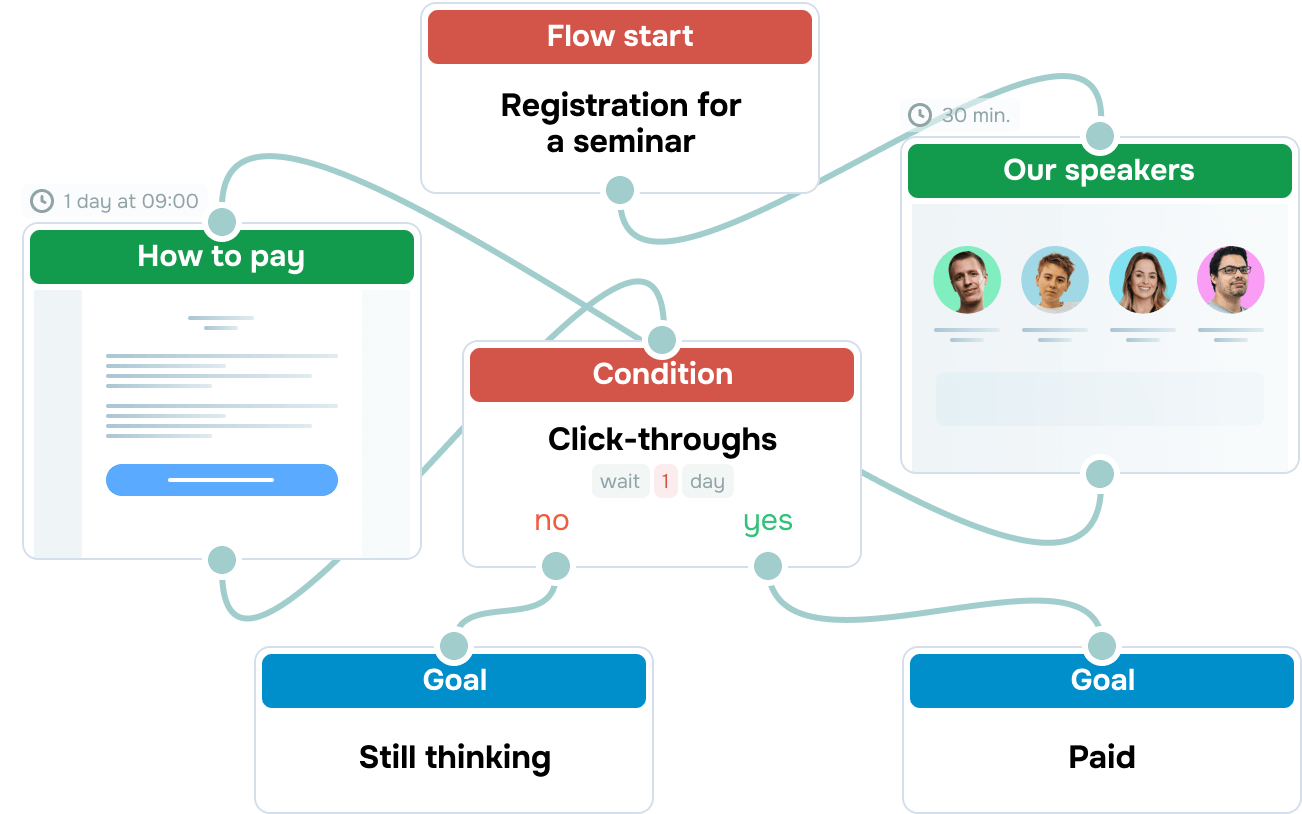 Create email campaigns with Automation 360
Send welcome emails, bonus offers, abandoned cart reminders, thank-you emails, or notifications based on user actions.
Automation 360 allows you to create an automated flow using chatbot campaigns, web push notifications, emails, and SMS messages.
Build an automated campaign →
Reignite your inactive subscribers' interest using follow-ups
Increase your campaign's open rates by sending a follow-up email to everyone who has not opened your previous email.
You can automatically or manually resend a campaign to your mailing list segment.
Get started for free →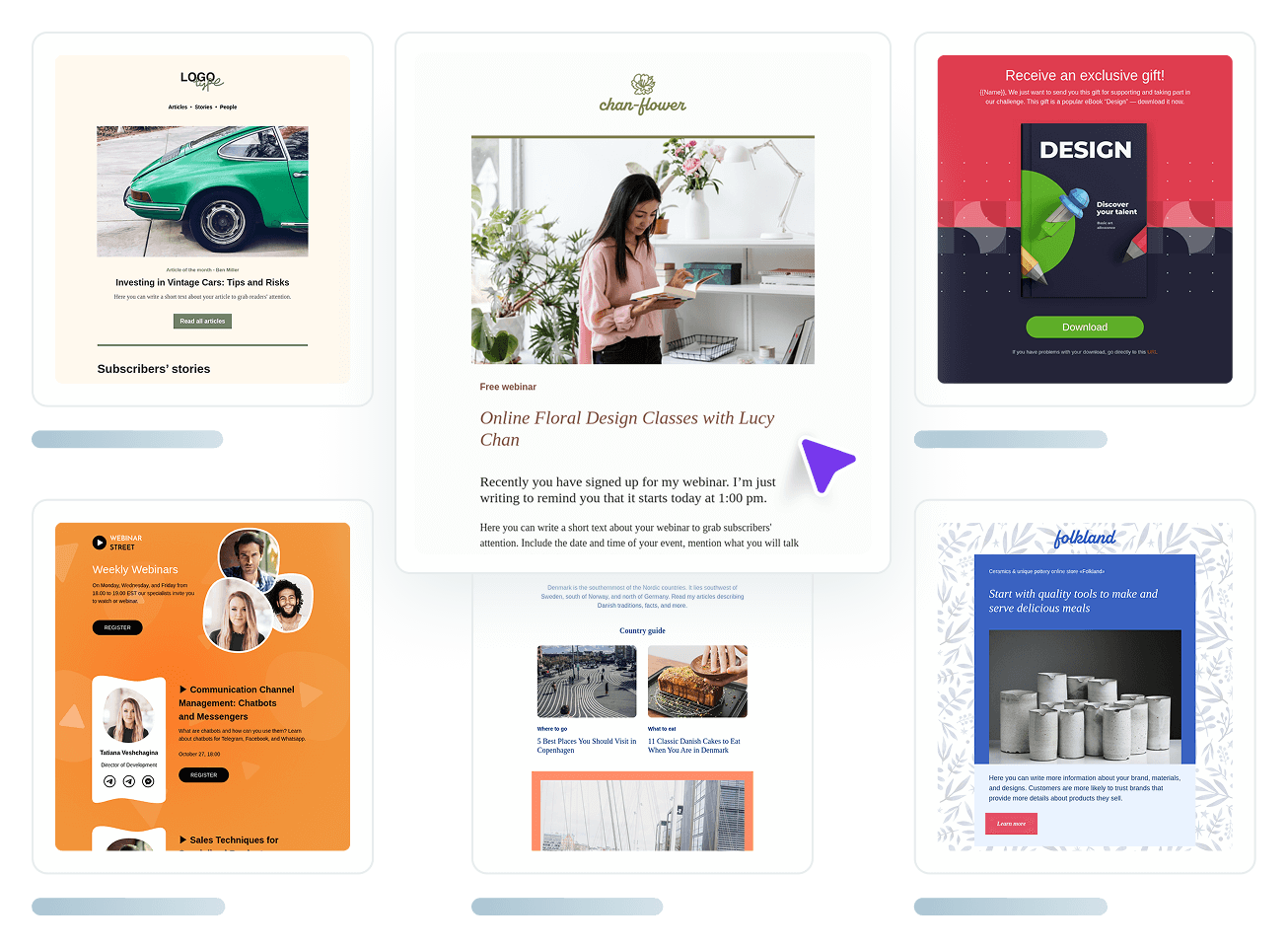 Select one of our 130+ email templates
All of our pricing plans, including the free one, offer ready-made HTML email templates.
Edit your template content, add your logo, choose a color palette that matches your brand identity, and send responsive emails.
Select a template →
Be mindful of analytics
Track your email performance to improve your campaigns' efficiency
campaign statistics
geospatial data
delivery statistics
error statistics
Analyze your email strategy effectiveness
Get started by analyzing your open, click-through, and unsubscribe rates. Afterward, you can start gathering other types of data.
Refine your email marketing with the help of A/B tests
Test multiple email subject line and body options to select the one with the highest test response rate.
We will help you get the hang of the SendPulse services
We strive to make our bulk email service as intuitive and user-friendly as possible.
If you have any questions, you can contact our customer support or refer to our free resources.
15,000 emails per month for free
Our free pricing plan can help you get the hang of our bulk email service, test your marketing strategies, and get the first results. With our free pricing plan, you get:
convenient drag-and-drop builder and 130+ templates
up to 15,000 emails sent to 500 subscribers
email address verifier
100 MB of image storage capacity
5 automated flows
segmentation possibilities
Enhance your marketing strategy with email campaigns
Stay in touch with potential customers and sell more. Sign up now to increase your conversions in just a month of regular email communication
Create your campaign
Up to 15,000 emails per month for free