Build your landing page in just 15 minutes. Share your link and get new customers!
Promote your page by sending the link to your subscribers through email, SMS, or chatbot messages — all of these channels are on a single platform.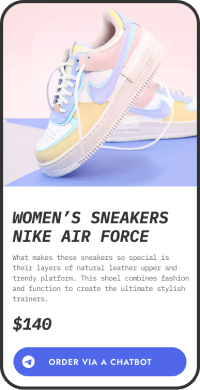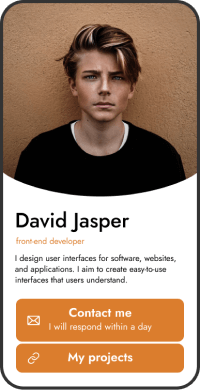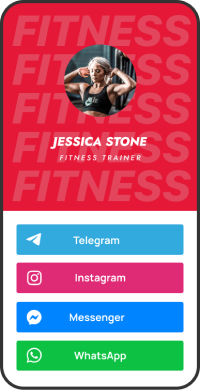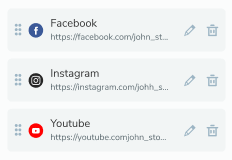 Easy-to-use drag and drop builder
Create a beautiful and responsive landing page without hiring a developer or writing a line of code. Enjoy full control over your page's layout — drag and drop the elements on your page and see every change you make in real-time.

Multi-channel subscription widgets
Use a multi-channel subscription widget to let your page visitors start communicating with you via the channel they prefer — email, SMS, or chatbots for Facebook Messenger or Telegram.
Online sales just got easier
Turn your page into an online store and customize it with a few clicks. Integrate a payment system to start taking secure payments from your visitors online. Add a product gallery, specify descriptions, set up shipments, and add payment buttons.
Bio link page for your Instagram
Bundle multiple links into a single page to direct your social media traffic to your blog or website — promote your eCommerce store, new product, or content. You just need to create a standalone page that stores all your important links and share it in your social media bio.
Create a bio link
Analytics and SEO options to boost your traffic
Analyze how well your page performs based on statistics reports. Add Google Analytics to your landing page to track your page's activity and get even more traffic by optimizing your page.
Create a landing page in minutes — no programming skills required
Add the elements you need, choose a color palette, and place contact buttons.
Build your landing page from scratch or start with a template

Select a customizable template that best fits your business needs and the look you're going for or use our drag and drop editor to create a unique landing page from scratch.

Customize your landing page

Resize, recolor, rotate, and align every element to make your website look exactly the way you want.

Promote your page

Get a link to your landing page. Add it to your social media bio and share it via emails or chatbot messages to get more eyes on your page.
Build your landing page in just 15 minutes or less
Tell your brand's story, show your products, and tell visitors about the benefits of doing business with your brand — all from your landing page.
Try for free