What is Viber?
With Viber, you can send all types of messages and make phone calls to other registered users for free! You can make audio and video calls, send video or voice messages, use stickers and GIFs, and more.
www.viber.com
Attach media
A new feature in SendPulse allows you to send messages to users in Viber with images, buttons, and text.
Better than SMS
The number of characters in the message can be six times greater than in a standard SMS message.
Visual perception
Text alone no longer sparks interest in recipients. Add to your text a thematic image that will demonstrate your product or service, and also place a call-to-action button such as "Learn more", "Buy", "Watch", etc.
Messages can contain: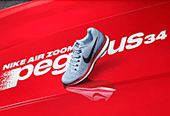 Images + text + buttons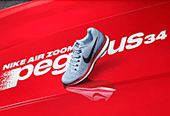 Images alone
Create or edit templates
Key advantages of Viber messages
1000 characters
From now on, you will not be limited by character length. You do not need to think about how to put a message into 140 characters, as in an SMS message.
Easy settings
In order to start sending messages to Viber, just register the sender's name.
Great price
It is several times cheaper than sending SMS messages. Payment is only required for delivered messages.
Send messages to Viber
Important to know: Mandatory minimum payment per month is 400 € ?
The activation of a new Viber sender lasts from 5 to 10 business days.