Use the SendPulse Chatbots app to work with chats on the go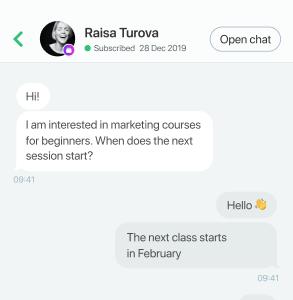 Always stay in touch with your subscribers
The SendPulse Chatbots app is a mobile version of our chatbot service for communicating with customers through Instagram, WhatsApp, Viber, Telegram, and Facebook. Never miss another message. You only need to activate instant notifications about newly opened chats.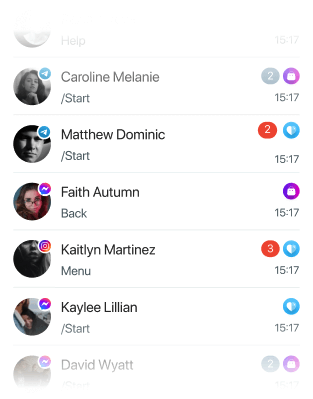 Manage chats
Using a single app, you can support several chats and manage your chatbots for different messengers. Select a specific bot and apply filters according to the chat status — all opened or closed — to find the required chat.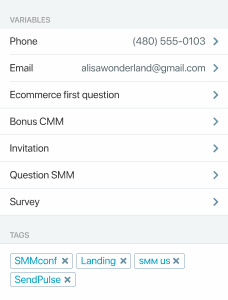 Work with subscriber data
Change the values of your variables and assign tags to segment your chatbot audience. View message history, and analyze information about your subscribers — their name, subscription date, profile picture, and other data. With this information, you can create relevant content for chatbot messages.

Check chatbot statistics
Track the efficiency of each chatbot - the number of sent and opened messages and redirects to your website.
FAQ
Why use the SendPulse Chatbots app?
The SendPulse Chatbots app allows you to interact with your subscribers from anywhere. The app simplifies your work with chatbots in sending instant replies to subscribers, switching between chats, working with subscriber data, and viewing overall bot statistics.
Can I use this app for free?
Yes, you can use the app for free.
Please note that standard pricing plans for chatbot messages are applicable in the app too. You can send up to 10,000 free messages to your subscribers. If you plan to send more messages, choose a paid pricing plan.