Notifications that are hard to miss

What are browser notifications?
Web/browser push notifications are messages from a website you receive in your browser. They notify users about sales, important updates or new content on the website. It's a new marketing channel gaining in popularity — browser notifications are hard to miss and easy to subscribe to.

Now please allow web push notifications

Looks like you blocked web push notifications from sendpulse.com. Unblock web push to send a test notification

Great! A notification is shown on your screen!
Hi there!
It's a test web push
Web push notifications are supported in all popular browsers
Google Chrome
(Windows, Mac OS, Linux, Android)
Firefox
(Windows, Mac OS, Linux)
Opera
(Windows, Mac OS, Linux)
Microsoft Edge
(Windows, Mac OS, Linux, Android)
Even on smartphones
Send instant browser notifications to your subscribers' phones. Get in touch with your customers wherever they are.
Use it for free

Flexible platform
Custom subscription requests
You can choose the look of the subscription request and the time when you want to send it.
Right after a visitor opens your website
After a visitor spends some time on your site
After a visitor clicks a link or a button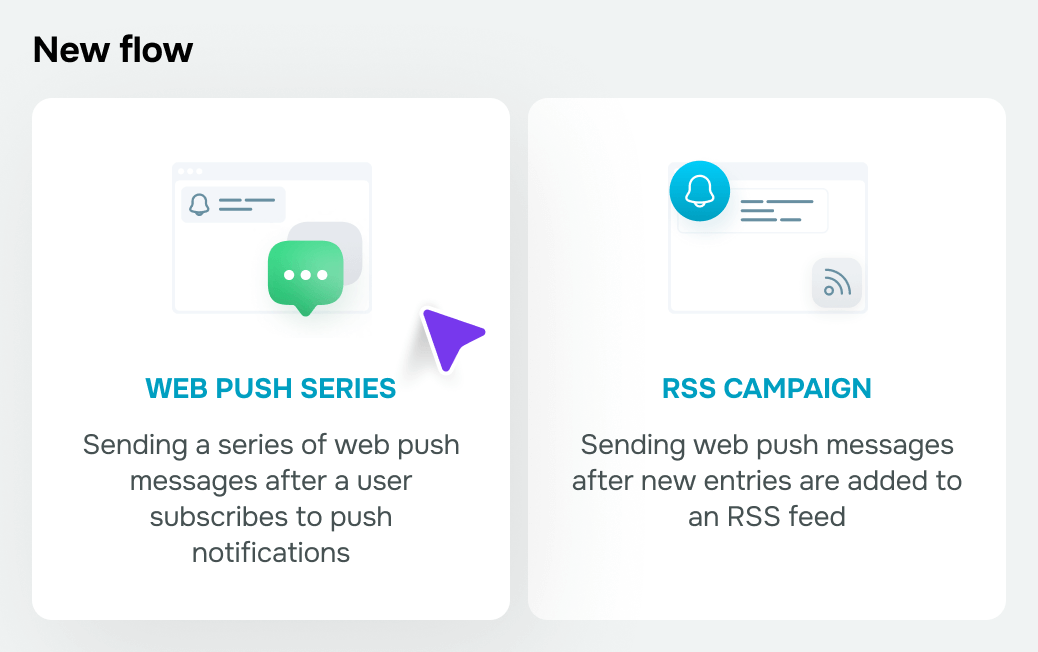 Professional tools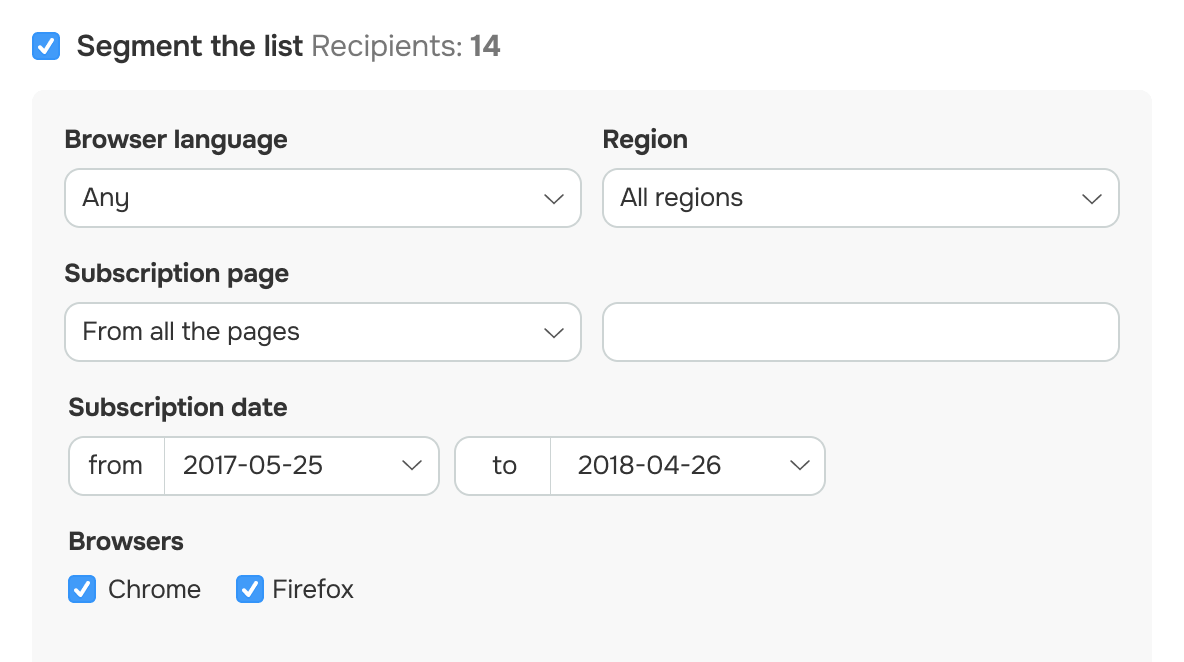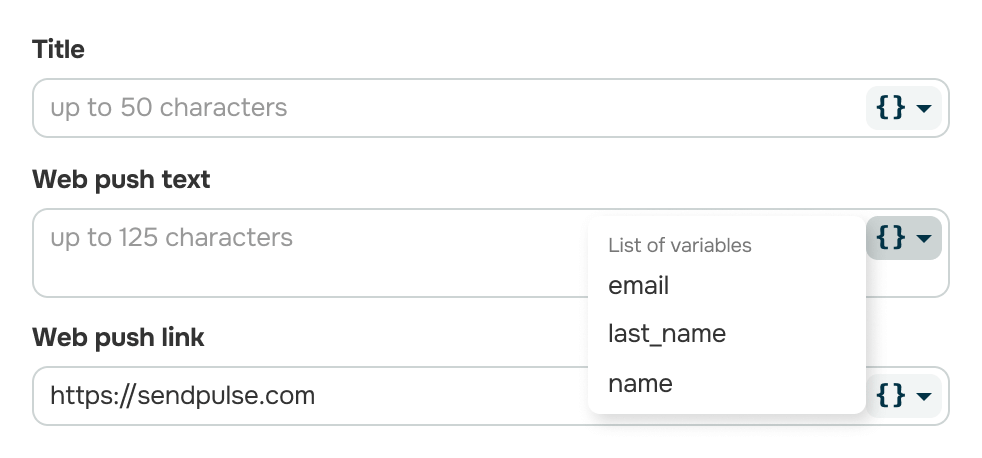 Personalization and segmentation
You can use additional user data in notifications. You can also segment your subscribers by their location or other details.
Find out more
Get more clicks by using А/В testing!
Test different versions of a notification to see which one strikes a chord with your audience.
Size of the test group: 70% | Final web push: 30%
Web push benefits
High subscription rate
Visitors will see a subscription request as soon as they get interested in your site.
High CTR rate
Web push messages attract subscribers' attention on whatever site they are visiting
Offline notifications
Users will see your notification as soon as they come online.
Free service
If your database counts less than 10,000 subscribers, you can send web push notifications for free.
Trigger and bulk messages
Send browser notifications through your personal account or set up automatic messaging when certain conditions are met.
Developer API
Use our SendPulse API and send web push notifications, emails, and SMS through one platform.
How do I setup web push notifications?
Add just one line of code to your site and visitors will immediately get subscribtion requests from you.


Developer API
Use our REST API to integrate push notifications into your CMS, CRM or other system. You can automatically send personalized web push messages to your customers from the system you already use.
You will quickly integrate push notifications with easy-to-understand API and complete developer documentation.
See API documentation →