For business schools, development centers, and anyone eager to teach
A versatile platform — useful for any professional
INDUSTRY EXPERTS
Use the SendPulse online course builder to launch and sell your eLearning products. Add lessons, create landing pages, and set up your CRM system. Interact with your students across multiple communication channels.
CREATORS
Manage your expert team and launch online courses on a single platform. Curate the learning process, arrange your marketing and sales campaigns, and leverage all communication channels.
HR MANAGERS
Develop onboarding programs so that your new employees adapt to their new workflows quickly. Our platform allows you to build a training or development program for your staff.
BEGINNERS
Want to create your own course but don't know how? Our platform might be just what you need! To get started, you only need to register, upload your materials, and invite your students.
Create professional online courses
Interact with your audience anytime, conduct tests, and issue certificates of completion
Monetize your knowledge by promoting your courses
Turn your idea into a high-demand educational product that will bring in regular income. With our platform, you can transform all of your workshops, presentations, podcasts, videos, books, and more into one outstanding digital product. Use our visual builder to develop your lessons and materials.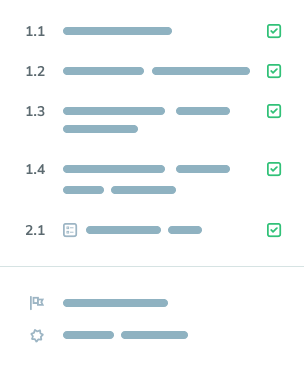 Focus on teaching and let us take care of the technical side of things
Our platform is simple and intuitive, so you can start creating courses and developing your marketing and sales strategies in no time. Your students will start learning without wasting their time trying to get used to the platform itself. And you won't either! You can easily track students' progress and answer their questions.
Conduct your courses on one platform from start to finish
No need to search for a separate service for each task. You can comprehensively manage your educational project on a single platform. Develop a sales pipeline to attract your target audience, create landing pages and registration forms, sell your courses, and manage your contacts in CRM. Send your bulk email and SMS campaigns, chatbot messages, and web push notifications with ease.
Everything you need to start teaching online
Build your landing pages and registration forms, develop chatbots, and integrate payment solutions
Visual online course builder
You can create as many courses and lessons as you need and change their structure or order as you go. Add and edit your learning materials, including infographics, videos, eBooks, and audio lectures, to improve memorability and enhance your students' experience.
Landing pages and registration forms
Promote your course with the help of standalone web pages. Dynamically generated landing pages for each course are created automatically based on your existing data. Add a registration form to enable users to enroll and pay for your course. You can also add your custom domain or use our free SendPulse domain.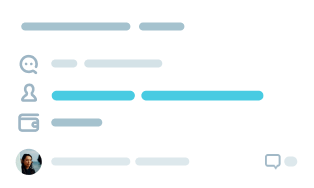 CRM for sales automation
All the data you gather on your course landing page will be automatically added to your SendPulse CRM system. This means that you will be able to guide and support your clients at all times and fully automate your communication with them through email, SMS, and chatbots.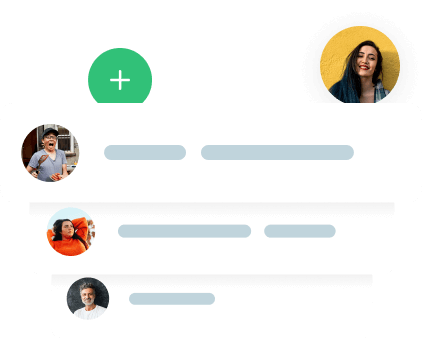 Course instructors
You can invite an instructor to curate the process, help prepare your lessons, gather student feedback, and boost your overall course quality.


Convenient learning format
Ensure your students stay involved in the learning process by monitoring whether they have started your course, have enough time to take their lessons, and successfully pass your tests. Support your participants at every stage of your course, answer their questions, and offer them a helping hand right on time.
Testing
Create tests to assess students' knowledge and acquired skills. To do this, write out your questions and turn them into multiple-choice quizzes. Your students will be graded based on their number of correct answers, which helps form their final scores needed to obtain certificates.
Homework
Develop homework assignments to enhance student learning. Upload files with various forms of assessments to our platform, share them with your students, and give your feedback.
Students will receive notifications whenever you finish evaluating their assignments and add comments.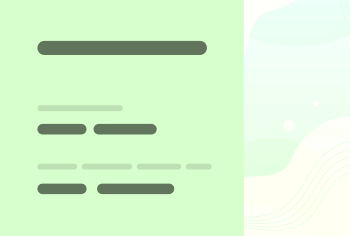 Certificates of completion
If a student successfully passes your course, their downloadable certificate will be displayed to them automatically. You can issue certificates based on students' successful completion of all lessons or a certain test score. Each course certificate is generated automatically and includes a person's name, course title, and completion date.
Supported payment systems
Integrate payment systems so that participants can pay for your courses after logging in their personal accounts. You can integrate several payment systems depending on your preferences.
Multiple communication channels
Interact with your audience using their preferred communication channel. Create WhatsApp, Instagram, Facebook, and Telegram chatbots and send email, SMS, web push, and Viber campaigns.
Try SendPulse's online course builder and start bringing your eLearning products to life!
Sign up for free