Mark the option "Segment the list"

Segmentation criteria in SendPulse: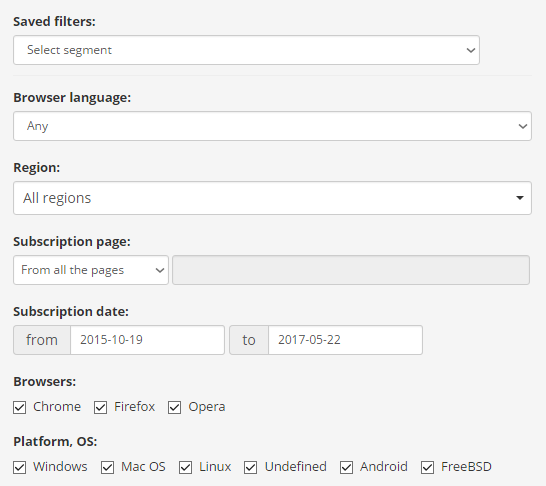 1. Browser language
2. Region
Service SendPulse provides wide range of opportunities to segment the list by region criteria. To segment the subscribers in the list by country, mark the necessary countries in the falling menu. Then in the next drop-down list, select the desired city or cities.
If you select multiple countries at the same time, the selection of cities will be unavailable
3. Subscription page
4. Type of Browser
You can save every chosen segment for the further mailings. In this case it will be shown in "Saved filters" menu. 
Last Updated: 2019-02-11