A web push notification is a great chance to promote online business. Inform your clients about the recent updates, sales, top offers and maximize revenue for free. Find out more.
Register in the service
Get acquainted with the terms of use of the service and sign up if you don't have an account.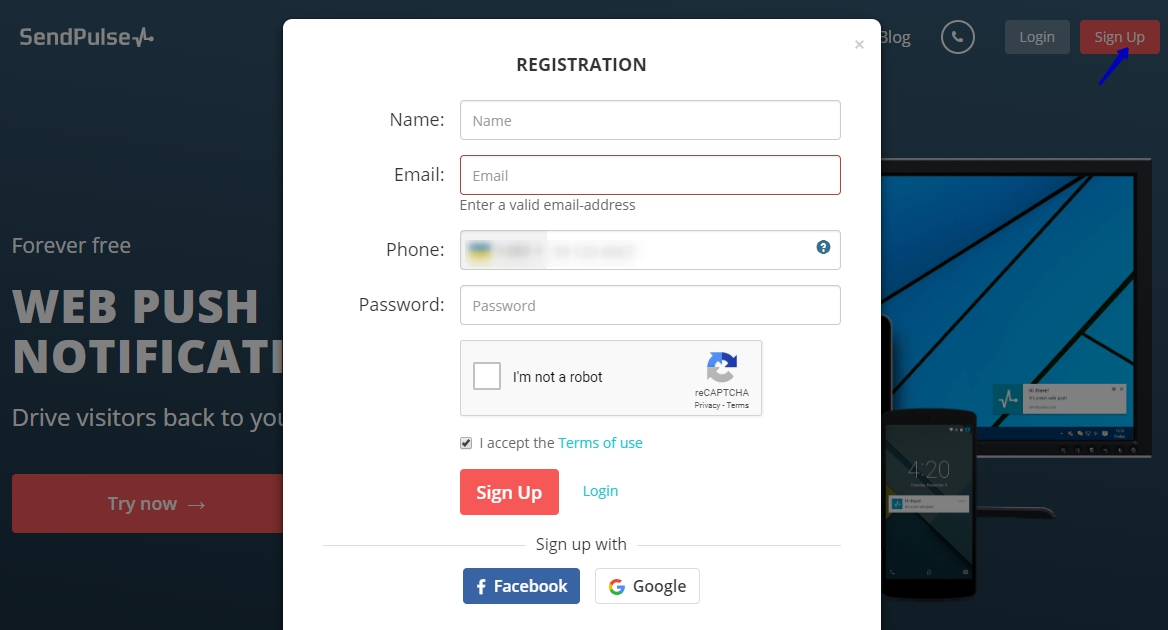 Add your website to send web push notifications
To add your website, select «Push» at the top and click «Add website».
Add information about your website, image and choose the time for subscription request.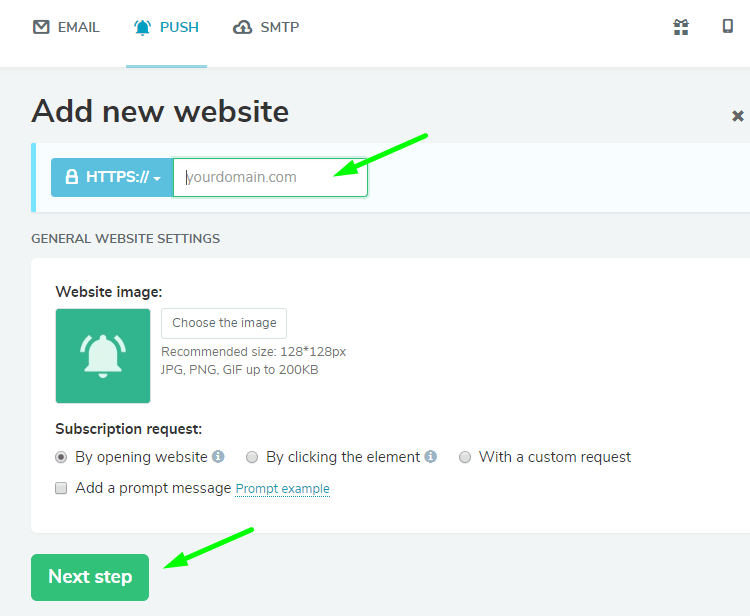 Notice that you can edit custom subscription request for http websites.
Go to your website settings and select the tab «Subscription request». You can choose 1 of 5 subscription request windows.
Follow the guide to edit subscription request window on http websites
Discover the difference between subscription requests on http and https websites
You can buy White Label to remove «Powered by SendPulse»
Add generated code to the website
After you have added the website to your account, you will get a code. Add it to the website.
Monitor subscribers
After adding the code to your website, you can monitor subscribers. To do this, select «Subscribers» for the necessary website.

Note that subscribers who have not received any web push campaigns during three months are considered inactive. Such subscribers will be automatically unsubscribed from your campaigns.
Send a web push campaign
Select «Create a push campaign».

Choose a list of recipients — lists name is the website name.
Write the title, web push text and add a web push link.
You can see the way your web push notification will look like in different browsers.
Send unlimited web push notifications in SendPulse absolutely for free. Personalize, segment and automate sending messages to get more conversions.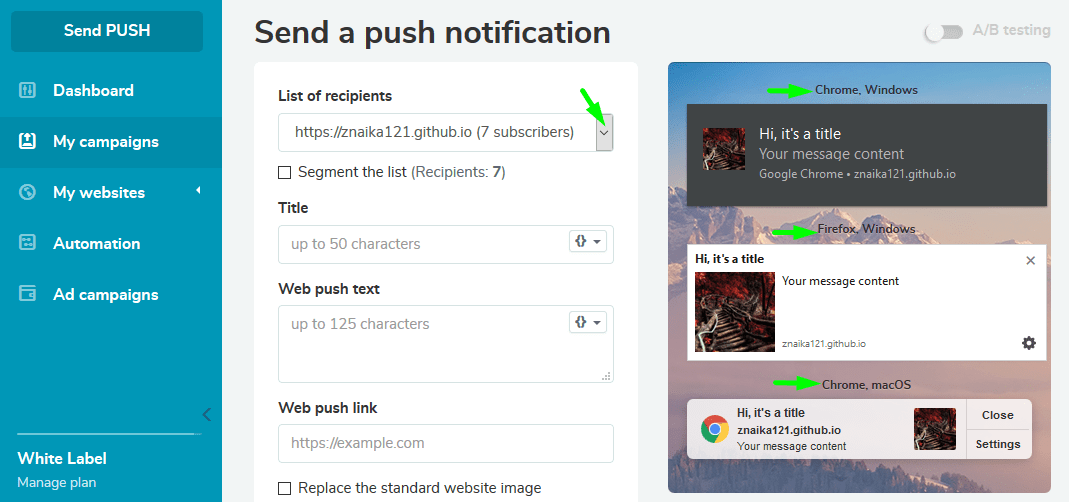 ADDITIONAL
Add a large image and buttons to your web push campaign
Clicking the options icon, you can set push lifetime — the time frame during which your campaign can be delivered; send throttling — if you send to a large mailing list, we recommend you to use this option in order to reduce the load on your website; and add UTM Codes for analytics.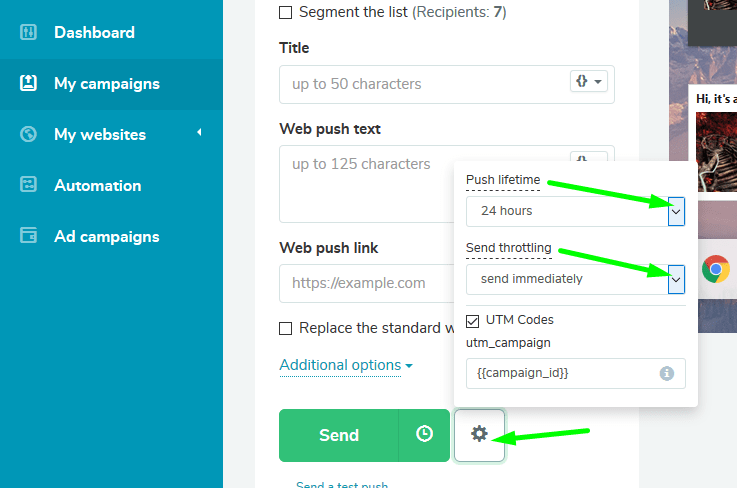 Your web push campaign is ready to be sent out!
Last Updated: 2019-07-31