There is a live chat option in the Facebook chatbot interface that allows SendPulse users to chat with their chatbot subscribers in the manual mode.
To view new messages sent by chatbot subscribers, go to My Bots menu, select a bot, and open the Chat tab.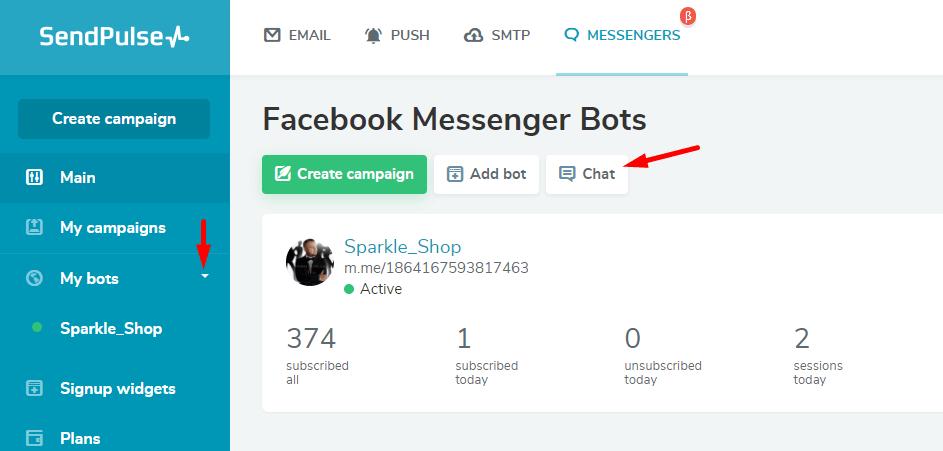 In the bottom right corner of the screen, you will see a live chat icon with a number of new messages on it (in this case, there are 21 new messages). Click on the icon to open the list of new conversations: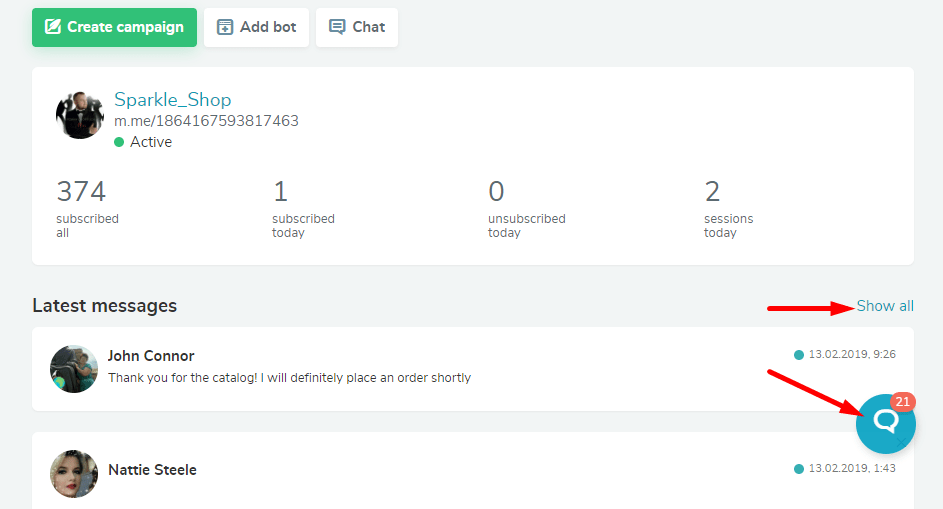 Once you do that, a box with new conversations will come up on the right-hand side of the screen. Click on a conversation to reply.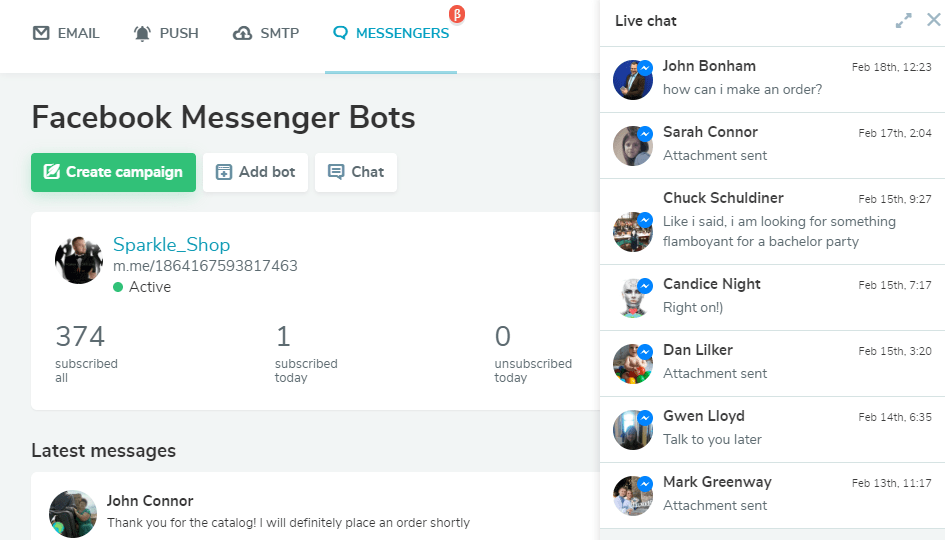 Click the Show all option to see the expanded list of the new chat conversations.
Select a chat from the list on the left-hand side of the screen and click on it to open a conversation box with that subscriber. Here you will see the subscriber's large user profile picture and their subscription details below it.
To shut down the chat and return to the previous menu, click on Live Chat in the top left corner of the screen.
*Note that if the subscriber hasn't sent you any messages for 24 hours, you won't be able to write to them until they send you another message.
There is an option to hide automatic messages you sent to the subscriber in the live chat:
Uncheck the box to display all automatic messages that have been sent and those that you will be sent to the subscriber in the future.
Last Updated: 2020-04-21