Step
1

: Choose the layout template editor

Click on "Email templates" menu in your account. Click "Add a template" and choose the Layout Template Editor.

Step
2

: Choose the preferred structure

Decide what kind of email structure is suitable for your goals. Choose between Empty, Basic, News, Commerce and Text structures. Empty allows you to start designing your own template from scratch, basic is suitable for some text and a couple of images, news is specifically designed for news, updates, and digest emails, commerce serves well for sales, discount announcements and such.
Step
3

: Customize the existing layout to your liking

The available elements are Text, Picture, Button, Separator, Video, Social and Checkout. Drag the component from the left-hand side and drop it anywhere in the template. Click "Add new section" to choose predesigned constructions consisting of several elements. You can change the colors of the elements and email body on the right-hand side to better match your brand identity and slightly tweak the layout to your liking.
Step
4

: Add text and custom images

Add images and writing in the elements you've added. Edit them on the right-hand side. Choose colors, fonts, sizes, alignments, and contours for each component.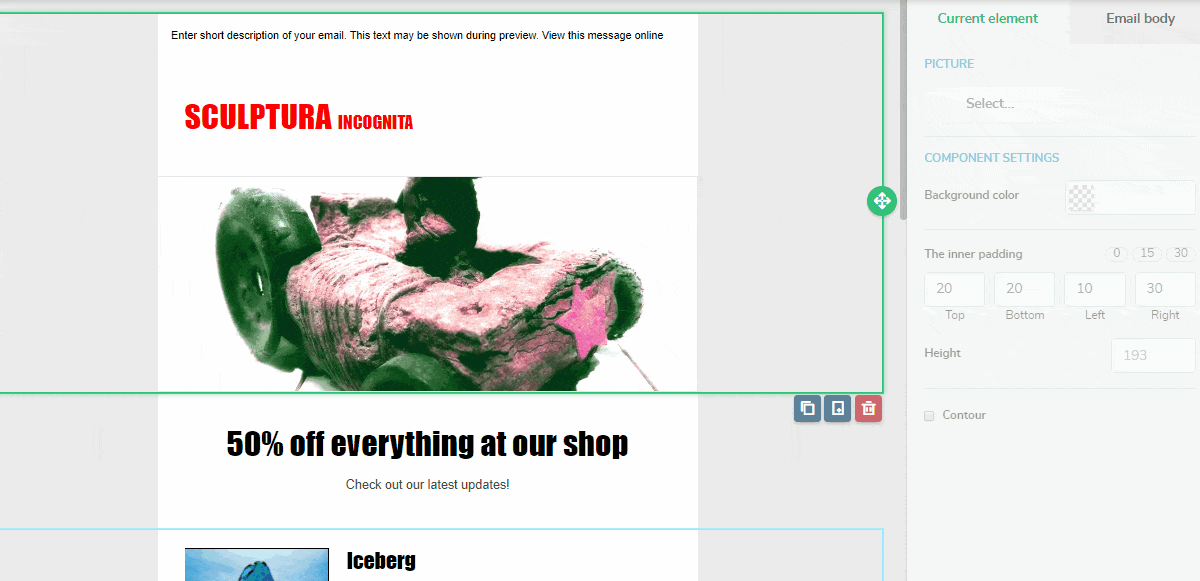 Step
5

: Send a test email to see the result

Click on "Preview" to see how your email looks like. Click "Test email", choose the email address you want to receive it to and check your inbox to see if everything works out well. Since all the email clients display emails slightly different, make sure your email looks correct in Gmail, Hotmail, Thunderbird, as well as on mobile devices.
Step
6

: Save the template

Save your email template and use it for your future email marketing campaigns.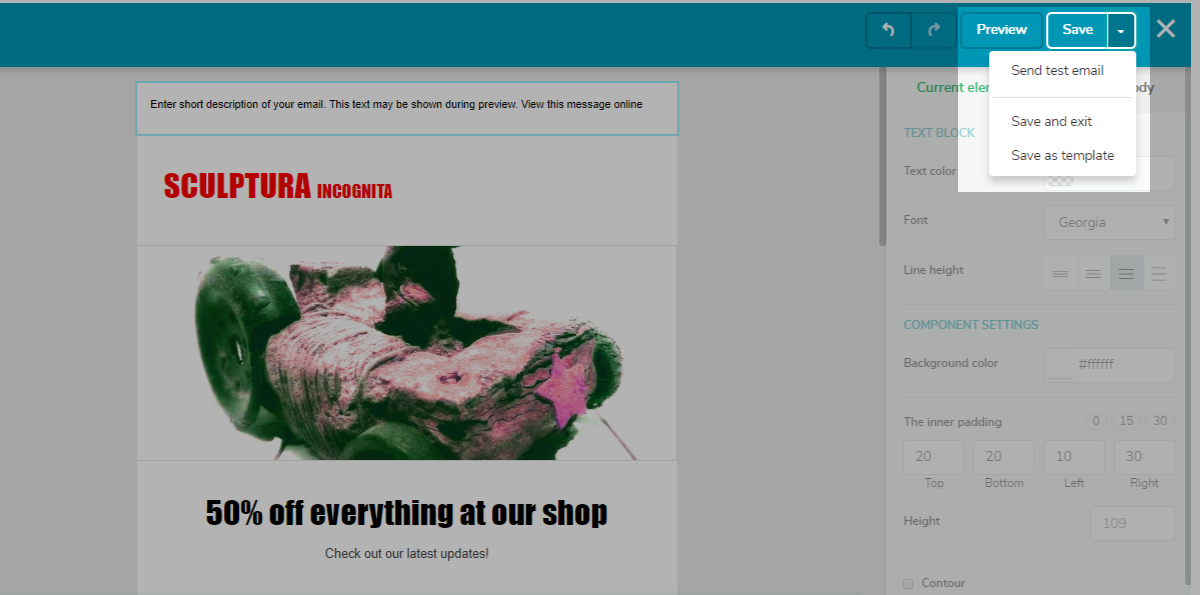 Last Updated: 2019-08-23