You may need to send software via email, but email services tend to restrict the size of attachments. Besides, Gmail, for example, is not kind to the files with extension "exe". Nevertheless, there are some methods to avoid this problem.
With the help of online storage services
Such service is a storage for large amounts of information, including documents, music, videos, photos. Besides, they allow to share information easily – just by sharing a link. Thus, every recipient will have an access to your file. Read this article to get to know how to use online storage services, such as Google Drive, for example.
By changing the file extension
If you can't use Google Drive, you may use this method. It's been already mentioned that Gmail does not like "exe" files, that's why, change the extension.
If you use Windows 8 or Windows 10, you should make the extensions visible. 
For Windows 8:
Go to "Control Panel" – "Appearance and Personalization" – "Folder Options" and choose "Show hidden files and folders".
For Windows 10:
Go to "Control Panel" – "Appearance and Personalization" – "Folder Options" and uncheck "Hide extensions for known file types" and apply.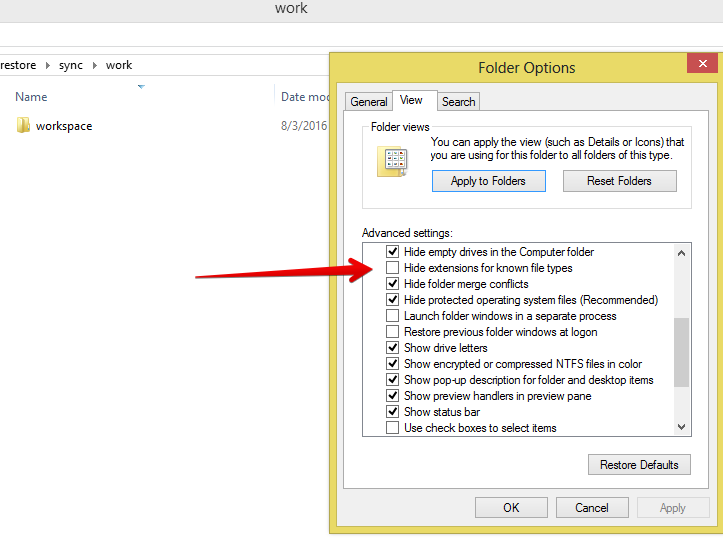 Delete the extension
If your file ends with "exe", delete the extension, renaming the file. Use right-clicking and choose "Rename". 
Attach the new file to your email
Attach the file without an extension to your email.
NB: don't forget to ask your recipients to add the extension back after they download it. Thus, the program will work perfectly.
Send the email campaign!
Published: 22 Sep 2017 Last Updated: 10 Jan 2019
Rate this article about "How to send software via email?"