If you don't use email services for sending bulk campaigns, you'll have to check whether your domain is not blacklisted. Special platforms take care of your sender's reputation and guarantee trustful servers. After the registration in SendPulse, you'll no longer need to worry about your domain reputation. Still, if you don't use marketing services, follow this step-by-step guide to check your domain.
MxToolbox
Use MxToolbox if you have problems with email delivery. This tool will help you to find out the necessary domain's reputation and who is sending from a particular domain. MxToolbox will check your domain over 100 email blacklists.
To check if your domain is blacklisted, follow these steps:
Step 1. Choose "Blacklists" tab.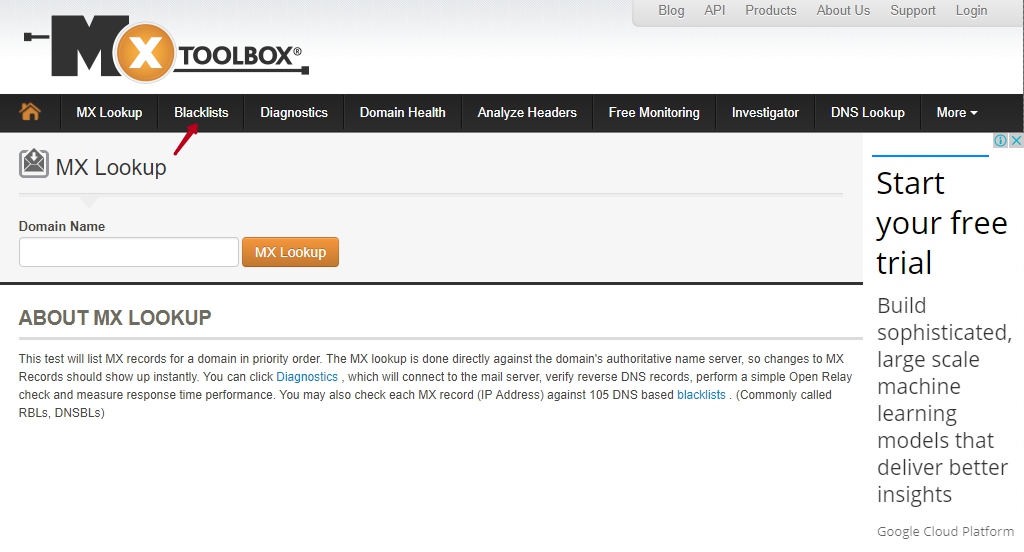 Step 2. Insert your domain.
Insert your server IP or domain and click "Blacklist Check".
Step 3. Get the results.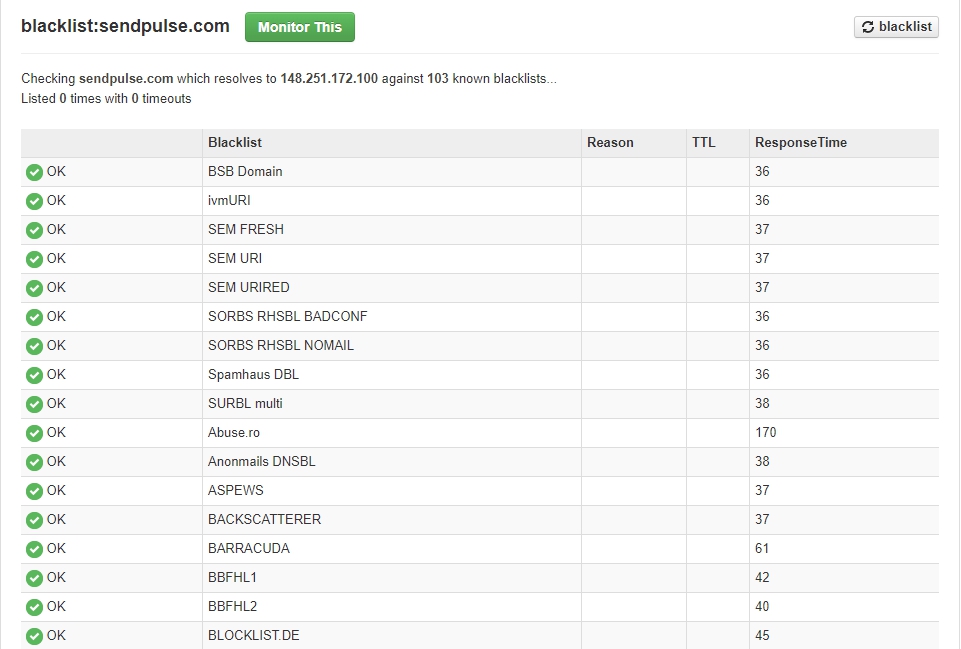 You will discover the results with the possible reasons for getting into a particular blacklist.
Step 4. Send a request to be removed from a blacklist.
In case the domain is blacklisted, send a request to remove it from the blacklist, but before doing it, correct all the violations and explain it in your request.
There are some more tools to check if your domain is blacklisted:
SPAMHOUSE
AntiSpamSniper
Dnsbl.info
UltraTools
MultiRBL
BLACKLISTALERT
If you want to make sure that sending emails via special services makes your work easier, try SendPulse!
Email delivery in SendPulse 
Both domain and IP address reputation influence the delivery rate. Sending bulk emails from our service, don't trouble yourself with email delivery — we take care of all the technical issues. Focus on creating striking subject lines and valuable offers and we'll make your campaigns land into the inbox. Enjoy our free pricing plan and send 15,000 emails up to 2,500 subscribers for free every month. Use personalization, segmentation, ready-made email templates, and subscription forms free of charge!
Send an email campaign for free
Published: 06 Nov 2017 Last Updated: 25 Oct 2018
Rate this article about "How to check if your domain is blacklisted?"
Other useful articles
Popular in Our Blog
Try SendPulse today for free
Sign Up