MxToolbox
Use MxToolbox if you have problems with email delivery. This tool will help you to find out the necessary domain's reputation and who is sending from a particular domain. MxToolbox will check your domain over 100 email blacklists.
To check if your domain is blacklisted, follow these steps:
Step 1. Choose "Blacklists" tab.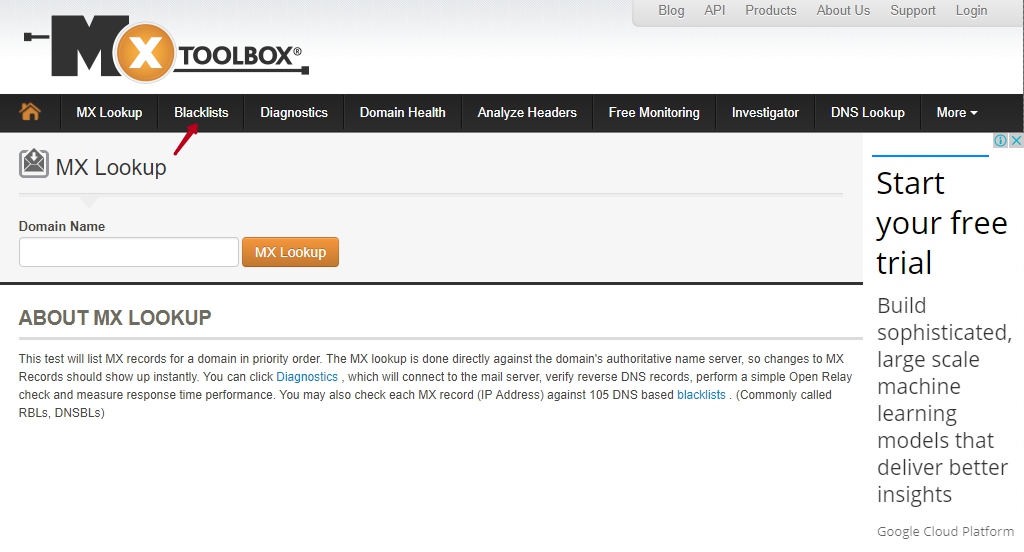 Step 2. Insert your domain.
Insert your server IP or domain and click "Blacklist Check".

Step 3. Get the results.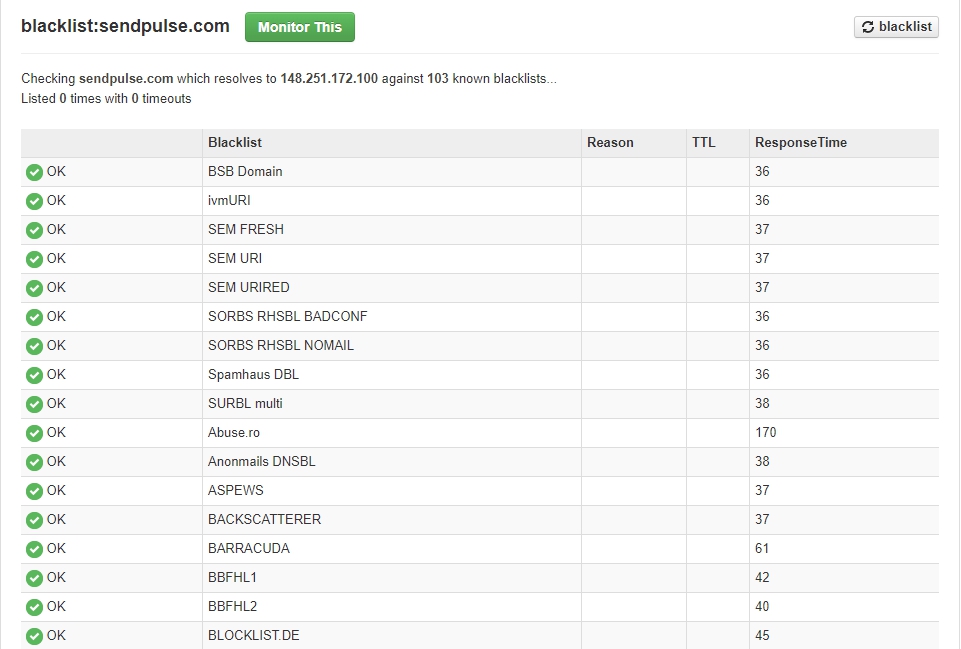 You will discover the results with the possible reasons for getting into a particular blacklist.
Step 4. Send a request to be removed from a blacklist.
In case the domain is blacklisted, send a request to remove it from the blacklist, but before doing it, correct all the violations and explain it in your request.
There are some more tools to check if your domain is blacklisted:
SPAMHOUSE
AntiSpamSniper
Dnsbl.info
UltraTools
MultiRBL
BLACKLISTALERT
Take care of your domain's reputation!
Other useful articles
Popular in Our Blog
Rate this article about "How to check if your domain is blacklisted?"
Try SendPulse today for free
Sign Up