Digital marketing
Digital marketing is the usage of different promotion instruments involving several digital channels to establish relationships with the customers.
Benefits of digital marketing:
interaction with a large target audience
helps to create brand loyalty
decreases sales expenses
decreases the selling cycle
easy to measure in real time
Main types of digital marketing:
1. Search engine promotion
At the top is the paid search where you should pay per click. Under it, there are search engine results, clickthroughs from which you get for free — it is organic search.
Aim: this type of digital marketing implies website promotion in the search engines by increasing the number of clickthroughs and decreasing the cost per every clickthrough.
Website promotion includes the following components:
Technical components. These are the issues that influence running of the website, loading speed and speed of website indexing by the search engine.
Semantics. It includes all the queries used by your target audience to find your website. The list of the corresponding keywords should be regularly optimized and distributed to your website.
Content-marketing. Content is a thing to attract attention with. According to your content, you will create the queries. Content should be original, unique and useful. Queries determine your keywords. The number of keywords per page depends on a type of page or article. Mind, that search engines do not like keyword stuffing.
SEO. On-page and off-page optimization are implied. They include work with meta keywords, meta descriptions, semantic HTML, link mass, link juice distribution, keyword density, etc. SEO comes to play only after the previous 3 issues because it's needed to get traffic, clicks and ROI after successful work over them. You will see the results in 3-4 months. Keep on optimizing!
Pros of website promotion in search engines:
it allows to regularly reduce costs spent on every engaged client
even if you don't have money for further promotion, the achieved results will help you gain traffic for a rather long time
Cons of website promotion in search engines:
result is not visible immediately. Increasing of clickthroughs will be in 3-4 months
if you have great skills in SEO, you may unintentionally re-optimize your website, by stuffing too many keywords or creating the content for search engines but not for users.
2. Paid Search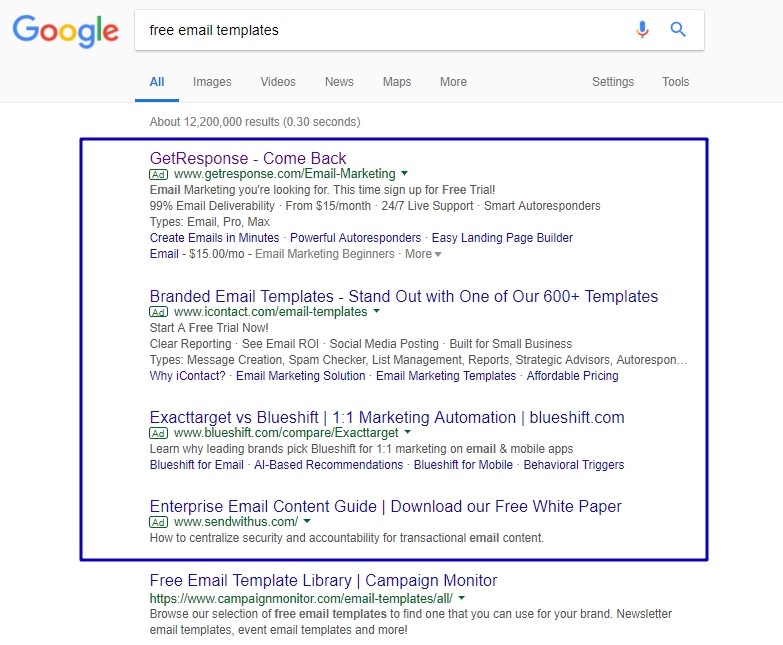 Aim: to get clicks and clients as quickly as possible for overprice.
This is sponsored advertising, where you should pay only if a user clicks on your ad, that's why it is also called "pay-per-click". Website owners choose a keyword that, as they think, will be typed by the target audience in a search engine and place a bid on it.
Pros of paid search:
allows to quickly get conversions
provides with detailed statistics: you can find out which ads bring you income, which ones are loss-making, hence, remove them from search engine results page;
Cons of paid search:
expensive
highly competitive keywords require higher bids
not easy to implement
customers' clicks do not mean sales
click fraud
people tend to trust organic search results rather than paid ads.
SMM is establishing relationships with the customers and gaining traffic via social networks. Every social site gives its own great chances to achieve the goals: you can share updates and messages via Twitter, send messages, photos, updates via Facebook, subscribe to favourite bloggers on YouTube, etc.
Aim: to increase traffic by page views, unique visitors, time of visits; increase engagement by likes, comments, shares, retweets, favourites; find fans by followers, generate more sales by orders, sales revenue, new customer.
Pros of SMM:
cheap
makes it easier to develop relationships with target audience
allows to conduct market reasearches
no special skills and knowledge needed
Cons of SMM:
nobody is immune to negative feedback
time-consuming
ROI is difficult to define
4. Email marketing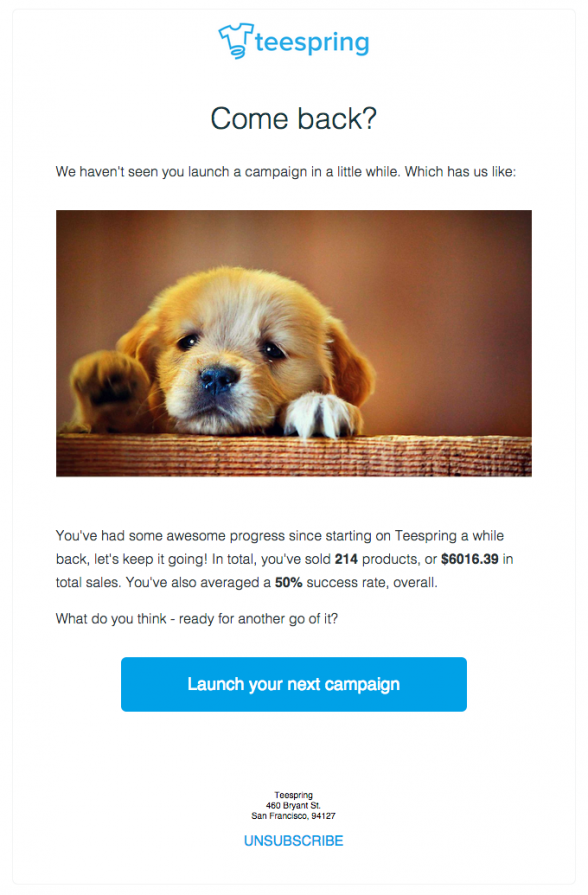 Aim: to establish trustful relationships with the clients, brand awareness, developing loyal clients, stimulating sales, reengaging the passive clients.
Pros of email marketing:
highly targeted
helps to increase brand awareness
easy to measure
Discover more benefits of email marketing
Cons of email marketing:
sooner or later customers become unengaged
spam influences the authority. Even if you have a permission to send emails, subscribers may mark your email as spam considering it to be irrelevant
5. Display advertising
Display advertising is a kind of pay-per-click advertising, but it is shown not on search engine results page, but on the websites.
Aim: to grow the target audience by appealing to visual perception, create brand awareness, monetize the traffic.
Pros of display advertising:
a wide choice of option for banners displayed such as demographic targeting, time targeting, geographic targeting, resource targeting — to be displayed on thematic websites only
wide audience
great chance to build brand awareness
Cons of display advertising:
Expensive
Click-through rate and conversions are lower
Very often ignored by users or even blocked
6. Affiliate marketing
This type of marketing allows to promote goods and services on the Internet by paying money for actions that facilitate promotion and sales. Usually, it is done in the following way: website owners create links and after a customer clicks it to buy something, they get referral fees. It is a common practice in Amazon.
Pros of affiliate marketing:
growth of the target audience for a website asking for placing a link
quick and easy income without much efforts
Cons of email marketing:
website owners should spend much time to find conscientious partners with good offers
partner may also deal with dishonest websites 
So, we have considered all the main types of digital marketing, their aim, pros and cons. They are: search engine promotion, paid search, social media marketing, email marketing, display advertising, affiliate marketing.
Discover the most relevant types for your business and enjoy the results!
Rate this article about "Digital marketing"
Try SendPulse today for free
If you are interested in "Digital marketing" you might be interested in our bulk email service.
Sign Up