Social Media Marketing is the usage of social platforms as the channels for brand promotion and target audience growth. Social platforms are in the centre of SMM.
SMM Benefits
Cheap. SMM is very cheap in comparison with other types of marketing, for example, PPC. To succeed in SMM, you need to be active in social networks — create regularly new groups, find friends, chat, write comments. All you need is much time and creativity.
Has a viral effect. People always share and forward useful, interesting and entertaining information with their friends in social networks. It often moves beyond one network and its members. It facilitates the growth of your target audience.
Increases brand awareness. Social Media Marketing is another way to increase your brand awareness. Why should one miss it?
Provides with feedback. Customers' feedback and communication with the audience is an essential part of any type of marketing. It's impossible to increase sales without communicating with your customers. It's easy to do in social networks — feedback, comments, reviews. People appreciate when businesses find the time to answer all their questions.
Increases traffic to the website. When people doubt to buy a product or not, they always look for the page in social networks, because there are more chances to discover feedback, to communicate with the owners or even other people who bought. Then, they will go to your website.
Social Media Marketing goals
new leads generation
customers' retention
growth of traffic to the website
work with negative feedback
brand awareness increase
quick growth of sales
consumer demand research
keeping the audience informed
Social networks will help you achieve your goals and succeed in SMM. To do this, you should know the purpose and features of each of them. You are certainly familiar with the most popular platforms.
Social Media Marketing channels
Facebook

Facebook belongs to the top-5 of the most visited websites in the world. The audience made 2 billions of users in June 2017. Every day users "leave" 6  billions of likes and comments and post 300 millions of photos. Facebook is a great platform for your business. Don't miss a chance to enlarge your audience!
Twitter
Using this platform you can provide your business with the viral effect. Here people share and retweet your pieces of information. It's great for posting news, updates. Make use of hashtags to promote your website, attract new customers, increase brand awareness.
LinkedIn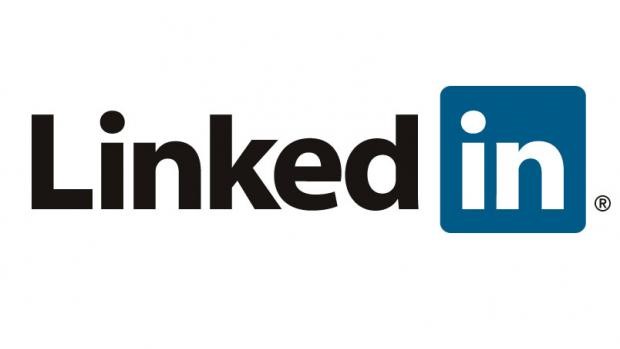 LinkedIn is aimed at building professional relationships. You can find people by occupation, industry, place of work, etc. In LinkedIn, you can create a group for your particular industry and invite other professionals to join. For example, you want to hold an SEO-conference and you need to find SEO speakers from other companies. With the groups, it is an easy task.
Instagram
This is a great platform to share photos and videos using hashtags when you want to tempt the audience. For example, an account in Instagram is a must if you own a store, a cafe, any entertaining center.
YouTube
YouTube belongs to Google, so videos from YouTube have more chances to appear in the Search Engine Results Page. Mind this when optimizing!
Pinterest

This channel is perfect for businesses that have beautiful images to share. It perfectly fits ecommerce. If your images are on Pinterest, they are likely to appear in the Images Search Engine Results in Google.
The next challenge marketers face is generating leads on those platforms. Each channel has different methods of promotion that should be taken into account. Get inspired by 10 tips on how to find your target audience on social media in this article.
The achievement of your goals across the platforms used should be somehow tracked. The situation with KPIs in SMM is difficult as there are many metrics to monitor but they can't be called relevant and accurate due to traffic cheats. Still, these metrics should be considered while analyzing the effectiveness of your work.
Social Media Marketing KPIs
Likes, shares, comments. The growth of followers. Has your community stable positive dynamics? It's important to see not the growth itself, but STABLE growth. If there are sharp turnarounds in the graph with no further growth, you've possibly made a mistake when choosing a Social Media Marketing strategy.
Followers' quality. Mind your target audience! Are there many bots? Does your audience fit the request? If you sell cosmetics and a big part of the followers make men — something is wrong.
Followers going from a social network to your website. It may not be your goal but it indicates a certain problem if a few people go to the website.
A net increase in the number of followers. It indicates how actively your community grows at the given period. This is the balance between the number of followers who joined and those who left. If 500 people joined your community and 400 left — the net increase makes only 100 subscribers.
Active followers. Active followers are unique subscribers who performed more than 1 action during a specified period. Those who performed more than 3 and 10 actions make your loyal audience.
Those who discuss. It is measurable in Facebook only and it indicates a viral effect of your marketing. These are the followers who shared your posts in their feed. For example, your friend made a check-in in a new cafe or commented a post. All these actions facilitate the growth of your community.
Outreach. The number of followers who viewed your posts. This indicator is organic as the views in the feed and in the community are taken into account.
Engagement. This metric allows to discover the real engagement of your followers.
Use these 2 formulae:
Negative feedback. The loss of subscribers happens when they hide the post from the feed, mark/report as spam, hide all posts from the community, leave the community. It's extremely important to regularly monitor and analyze your subscribers' activities to avoid the churn rate.
Response rate and response time. These indicators are important as they help to avoid poor user experience. Even the users who had bad experience while using your product are to get the answers to their questions. NEVER hide, remove and ban. Removing the information will encourage its distribution.
Now, when you know what SMM is and its benefits, the goals it helps to achieve, most popular platforms and KPIs to measure, we'll give you some most important pieces of advice to follow when starting SMM.
Social Media Marketing tips for beginners
Choose the platforms
The number of platforms depends on the size of your business. If you just start, keep away from creating the accounts on all the platforms you know. Each network takes much time to work with. Remember that quality beats quantity. Besides, the choice of the platforms depends on the type of your business. If you deal with software — Pinterest won't be a relevant channel.
Create SMM plan for every platform
You should always make a plan and for every type of marketing! If you don't have it, you just do SMM because your competitors do, because it's trendy, because it MAY bring income.These are not the reasons to start. 
Answer the questions:
Why do we start SMM?
What goals do we pursue?
What is our target audience?
If you stumble upon the answers, think more if you really need SMM.
Now, when you are sure it's needed — create a plan for each platform. It can't be the same as each network helps to achieve different goals by different means.
Post regularly and consistently
This issue should be outlined in your plan. There's no one perfect answer. If you post too rarely, your risk to be forgotten, if too often — annoying. Besides, if you often post much content, it means that it is of low quality, as good content requires much time to create.
Measure KPIs
KPIs show the effectivity of your work. Analyze every post to get a detailed and accurate statistics. Improve your further work basing on this stat.
Interact with the audience
It seems to be the primary role of SMM. Regularly monitor the comments and discussions, always answer your followers' questions and never delete negative feedback and reviews. If your client is not satisfied — do your best to change the impression.
Monitor your competitors
Discover successful competitors from your industry and analyze their work, try to understand what makes them prosperous. Pay attention to the content posted by them, it's frequency, titles and headlines, topics they choose, their followers and who they follow. Try to implement the best practices in your work.
Incorporate hashtags
Correctly chosen hashtags will help your content occur in search engine results. Monitor popular hashtags in your industry, create your own and check if they haven't been used before. It should be easy to remember. Analyze how they perform within your audience.
Make use of contests and giveaways
When you just start and nobody knows you, contests and giveaways will encourage the audience and promote your brand. Mind that they should be brand specific.
Follow these tips and start SMM right now!
Last Updated: 2019-08-23