Open Rate
Open Rate is expressed as a percentage and indicates how many emails were opened. SendPulse provides open rate statistics together with the other campaign reports. Find out more.
You can find the Open Rate statistics in your campaign reports.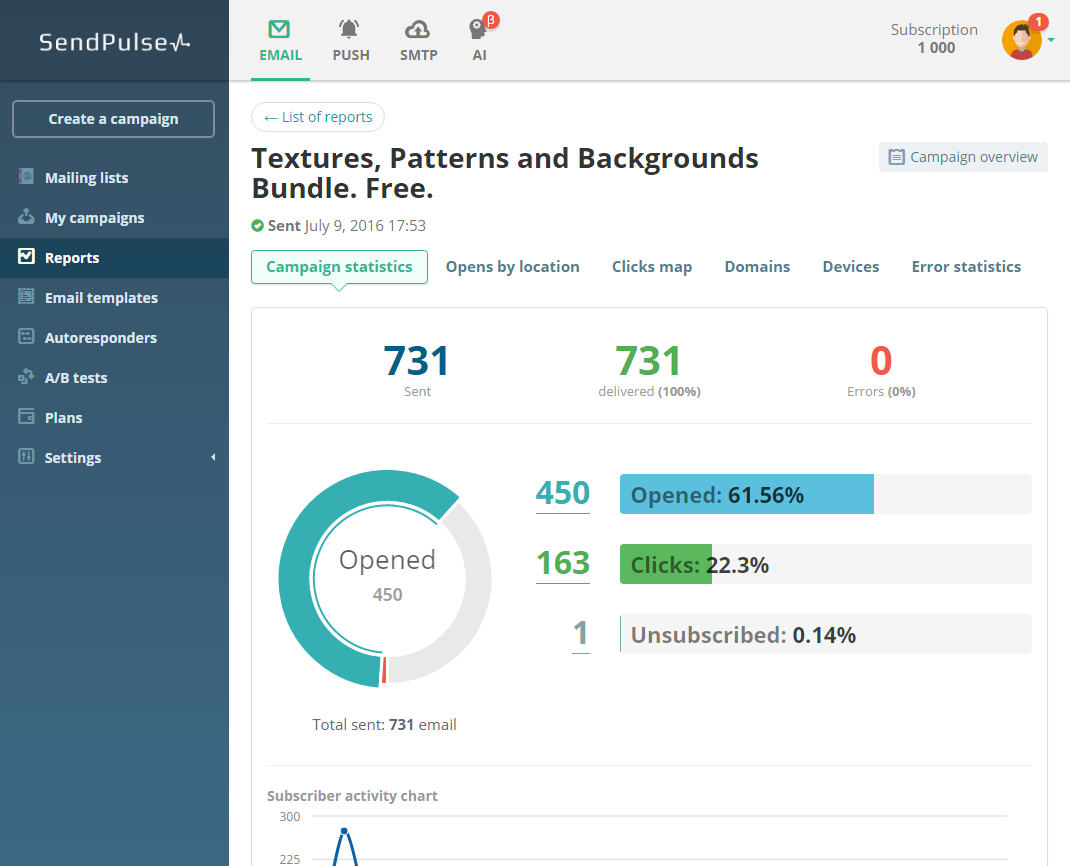 Open Rates vary throughout industries. If you are aware of your industry average, you can always compare your campaign results to it and assess the effectiveness of your campaign. 
Tracking the campaign Open Rates is among the earliest email marketing metrics. Today, many marketers doubt whether the Open Rate metrics can really help analyze the effectiveness of email campaigns. 
Opening an email does not necessarily mean that the reader clicked on the target links, clicked through to the target website, or made the target action. For this particular reason, it is better to analyze the Open Rate in line with other email marketing metrics, such as:
These are the most basic metrics that are analyzed by email marketers.
They're available for tracking right after sending an email campaign. If you have less than 2,500 subscribers, send up to 15,000 emails totally for free every month. Detailed reports will help you optimize your marketing strategy and discover the most lucrative techniques.
Also searched with "Open Rate"
Rate this article about "Open Rate"
Try SendPulse today for free
If you are interested in "Open Rate" you might be interested in our bulk email service.
Sign Up