How to Check if an Email Address Exists
If the metrics of your email deliverability, opens, CTR, and conversions are high. Your mailing list validity will hardly bother you. The moment you find out that the percentage of delivered and opened emails decreases dramatically, you will certainly give some thought to your mailing list quality. Other evidence of an unengaged audience is the number or the percentage of emails marked as spam.
Mailing list validity is vitally important since it significantly influences your sender reputation.
Users whose email addresses you collected several years ago, can be nonchalant about your email campaigns and even send them to the spam folder. The same thing is with invalid email addresses — they will never interact with your brand as they are likely to be spam-traps. Both the first and second emails can harm your business reputation.
Even if you send legal email campaigns, you may be unaware of invalid email addresses on your mailing list.
Let's provide insight into their origin.
How do Invalid Email Addresses Occur
Purchased mailing lists. Purchased mailing lists never benefit your business. Instead, they can quickly destroy your reputation. Allocate budget wisely and never purchase mailing lists.
Old email addresses. Old email addresses can be treated the same way as invalid ones because their owners may not even remember when and why they subscribed. It's great if they can find the "Unsubscribe" button. If not — they'll send your email to the spam folder.
Passive subscribers. Subscribers who ignore your emails hurt your reputation the same way as bought mailing lists. It means that your campaigns are irrelevant to them.
Valid emails containing typos. It's a common practice for users to make typos when entering their email address, but it turns out to be invalid. We'll tell you how to prevent it a bit later.
Intentionally invalid emails. Competition is inevitable. Users can give invalid email addresses intentionally to harm your mailing list and destroy the reputation. Luckily, it's also easy to prevent. Stay tuned!
Spam traps. If you rarely check your mailing list, there can be a significant number of spam traps. They're created to reveal spammers.
There are 2 Main Types of Spam Traps
Pristine spam traps
Pristine spam traps can have a very negative impact on your sender reputation. These addresses are created by the providers and have never been used before. Providers place them on suspicious sites deliberately to reveal parsing as their owners have never joined any mailing list. An email sent to one of these addresses is considered to be spam.
Recycled spam traps
Recycled spam traps are real email addresses but abandoned by their owners. After the expiration period, depending on the provider, they're disabled. Then, providers can place them on different sites to disclose spammers.
How to Find Out Invalid Emails
Invalid email addresses can be on any mailing list. In order not to pay for fake subscribers, monitor your email campaign reports. Error statistics are available in SendPulse.
Hard bounce and soft bounce metrics mean that an email won't reach a subscriber's inbox. A soft bounce allows you to find out that the recipient's mailbox is full, or the server recognizes it as spam. A hard bounce means either an email address or a domain doesn't exist. 
Read this article to discover more about delivery errors
How to check if an email address exists?
To check your mailing list quality, you can use email address validation services. There's a great variety of guides on how to use them on the internet so we'll recommend you three most popular ones.
Xverify
The service helps check whether an email address is registered at the domain and eliminates hard bounces. Besides, there's built-in fraud protection to discover temporary accounts. 
NeverBounce
NeverBounce identifies emails with bad syntax, deletes or isolates duplicates, and identifies the domain. The service provides detailed reports, including the host position, DNS records, role accounts, email host's subdomain, free mail hosts.
BriteVerify
The service analyzes mailing lists according to the syntax, finds and deletes duplicate email addresses, and provides with the reports.
Though such services promise to clean your mailing list and delete invalid email addresses, don't trust them much. Alongside with non-existent emails, they can remove real and active ones. Besides, mailing list quality doesn't entirely depend on syntax-correct email address syntax doesn't guarantee validity.
How to Prevent Invalid Email Addresses
Use double opt-in subscription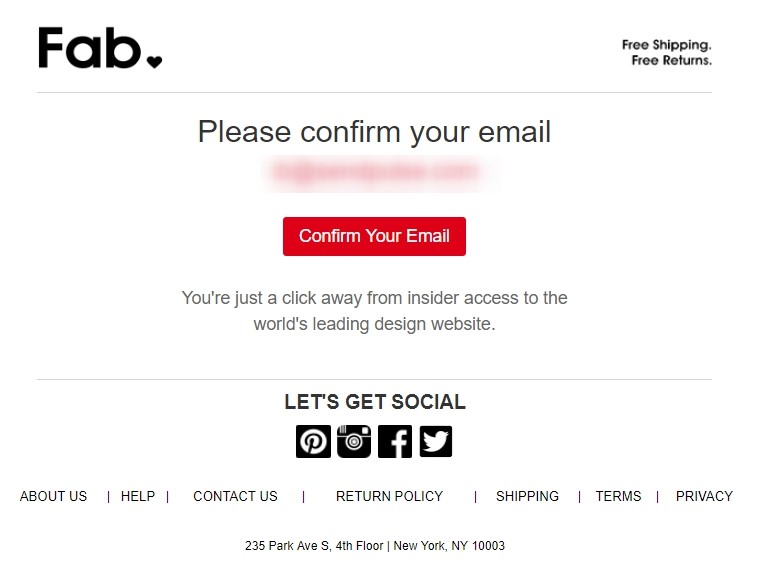 The double opt-in method guarantees not only valid email addresses but engaged subscribers as well because they have to confirm subscription twice. Users have to follow the link from the email they provided during subscription, so there can't be any invalid addresses.
Don't worry about your mailing list quality because SendPulse uses a double opt-in subscription form only.
Let's build a healthy mailing list!
All SendPulse forms imply a double opt-in method by default because we take care of your mailing list quality. Choose a pre-made form or design your own for free in 30 minutes. No need to code!
Send reactivation campaigns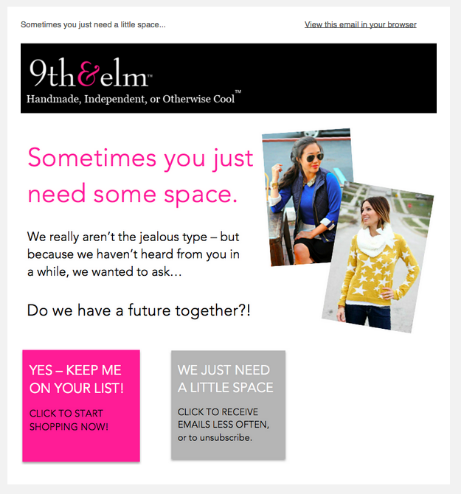 Afraid of losing subscribers? Send reactivation campaigns via SendPulse, include them into triggered emails, and show clients that you care. If a user hasn't interacted with your brand for several months, ask them whether they are interested in your service. Offer a special discount if you don't want to lose them. If they are still passive, remove them from your mailing list.
Let the users unsubscribe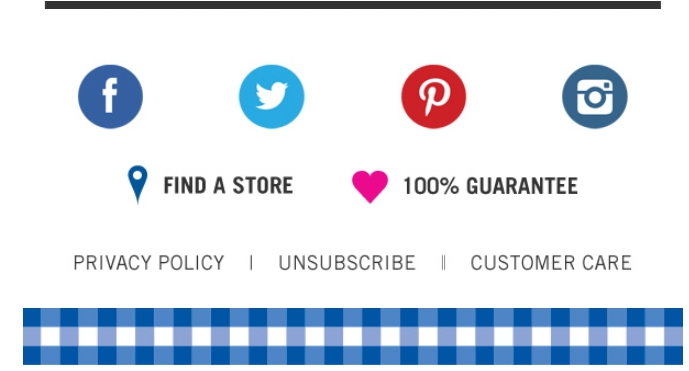 Add the unsubscribe link to the footer of every email. The process of unsubscribing should be as easy as possible. Otherwise, users will mark your emails as spam. Using an easy and quick unsubscribe process helps you maintain an active mailing list.
Regularly check your mailing list quality and forget about invalid email addresses!
Last Updated: 22.02.2023