Plain Text Emails
Plain Text Emails
Plain text emails are used for email campaigns that contain text without any images or html coding. These campaigns are the most basic types and do not require any knowledge of coding or html. 
To many people it may seem obvious that plain text emails are a thing of the past because they lack design and look old-fashioned. Marketers, however, consider it a debatable subject. 
Pros of using plain text emails:
The spam filters of certain email clients, like Outlook and Gmail, require the plain text versions of html emails.
Some email clients do not support html versions, which means that your html letters risk getting into spam folders. 
There are people who prefer plain text emails to html.
Plain text emails are getting better open rates than html versions.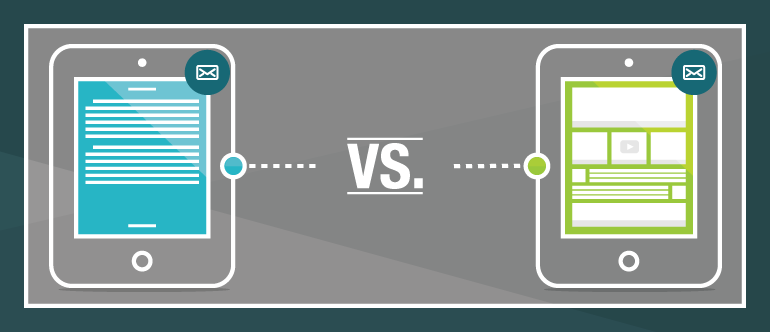 Cons of using plain text emails:
Simple text does not look as attractive as images.
Simple text does not have the option to create a design hierarchy. With the help of the design hierarchy, the reader catches the most important information of the email at first glance. For this reason, readers often get lost in the multiple lines of plain text. 
By analyzing peculiarities of the industry and the purpose of the email, you can decide whether plain text emails are relevant for you. 
Also searched with "Plain Text Emails"
Automated email - Automated email is one of the forms of email marketing, opposed to newsletters, performed as an email which is sent automatically to a list of people in case they meet a particular trigger...
Bulk email campaign - Bulk email campaign is a method of Internet marketing which implies sending automated emails to the group of addresses...
Mailing templates - An email template is an HTML preformatted email that you can use to create your own unique email template by changing proposed content to your own...
API - API is used to integrate SendPulse's distribution service capabilities with clients' personal projects...
Integration - All modern email marketing services support integration with a wide array of third-party systems...
Rate this article about "Plain Text Emails"
Try SendPulse today for free
If you are interested in "Plain Text Emails" you might be interested in our bulk email service.
Sign Up