An email newsletter is one type of email used in an email marketing campaign. As the name suggests, it often contains news and updates. Email newsletters aim to keep a business's audience interested and, at the same time, very softly push them to do a required action. After registering with SendPulse, you can send them for free.
The SendPulse marketer in this video explains how to come up with newsletter ideas for marketing campaigns.
The role of an email newsletter in your overall email marketing strategy is significant. Yes, some marketing specialists claim that email newsletters are not much of a leap to set up, but email newsletters pay off only if they are created with attention to detail.
Both large brands and small family shops broadly use e-newsletters to increase their profit, so let's find out what email newsletters do for businesses.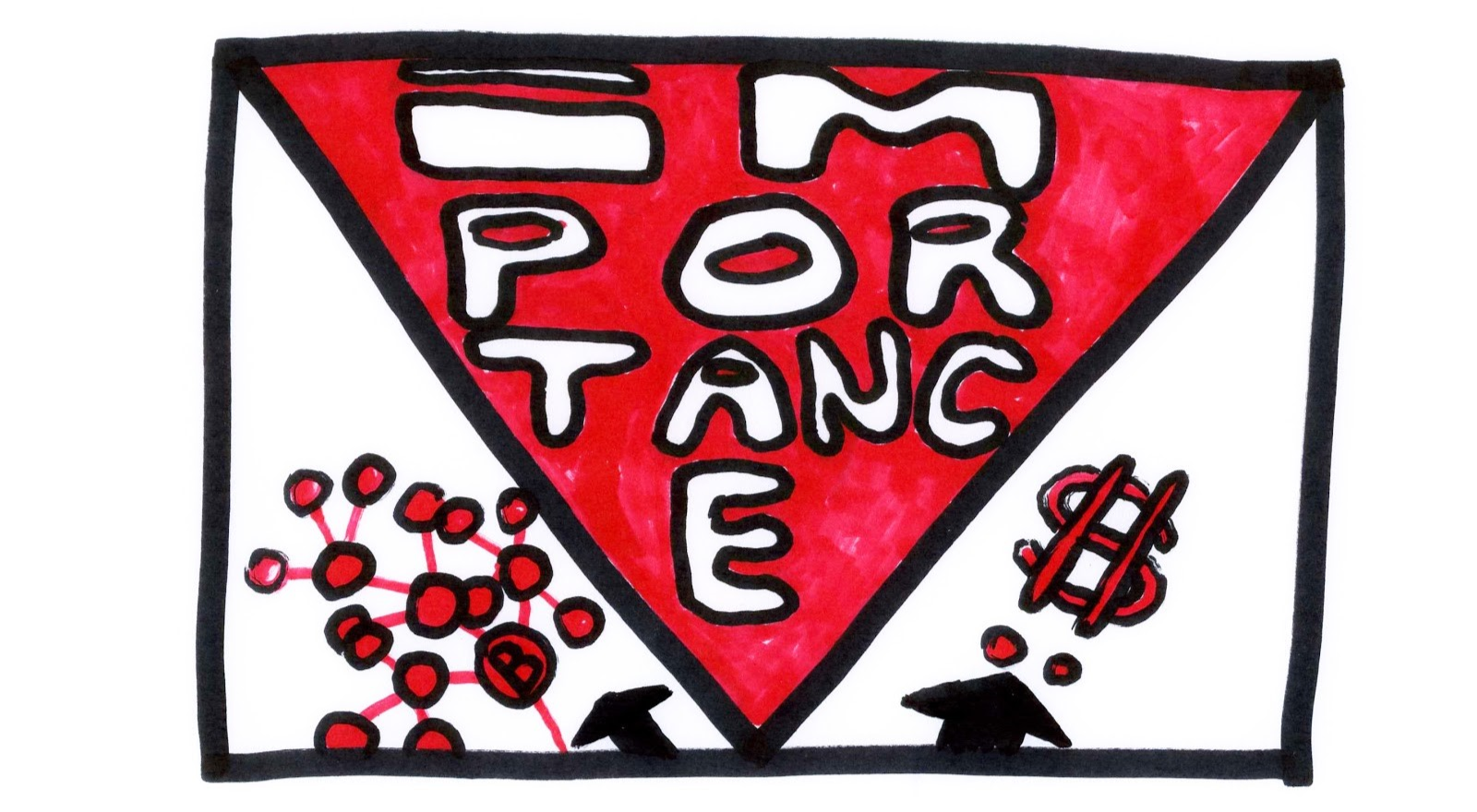 Why are email newsletters important for your business?
Coverage. Over 3.8 billion people use emails, 34% of humanity. Every day people send and receive 281 billion emails on average. Business emails make up a majority of emails sent daily, 109 billion. If used correctly, email newsletters can cover enormous audiences in a short period.

Effectiveness. Email newsletters have a significant impact on email marketing success. They proved to be the most commonly used emails for engaging with the clients. Email marketing campaigns yield near 4000% of ROI (return on investment). Only SEO shows more significant figures.

Personalization. Email newsletters fulfill the needs and expectations of different people and social groups. The audience's nature is usually taken into account. It pays off to adjust your emails to specific groups based on products they are likely to search for.

Credit. If a company makes and sells clothes, for example, they can share upcoming trends in an email newsletter or show the manufacturing process to people. This a fair opportunity to highlight the promoter's level of expertise in a particular field and increase their credibility at the same time.

Relationship. The bottom line is that adequate email newsletters bring communication between a business and its customers to an entirely new level. Now it's possible to find out customer's expectations, while the audience, in exchange, can see what the company expects from them. This transparent attitude rewards both sides with mutual benefits results in a more genuine relationship.
Boost customer engagement!
You can create an email newsletter in an hour without knowing HTML and totally for free with SendPulse. Personalize, segment, and schedule your newsletter to get better results.
Now let's discuss the email structure.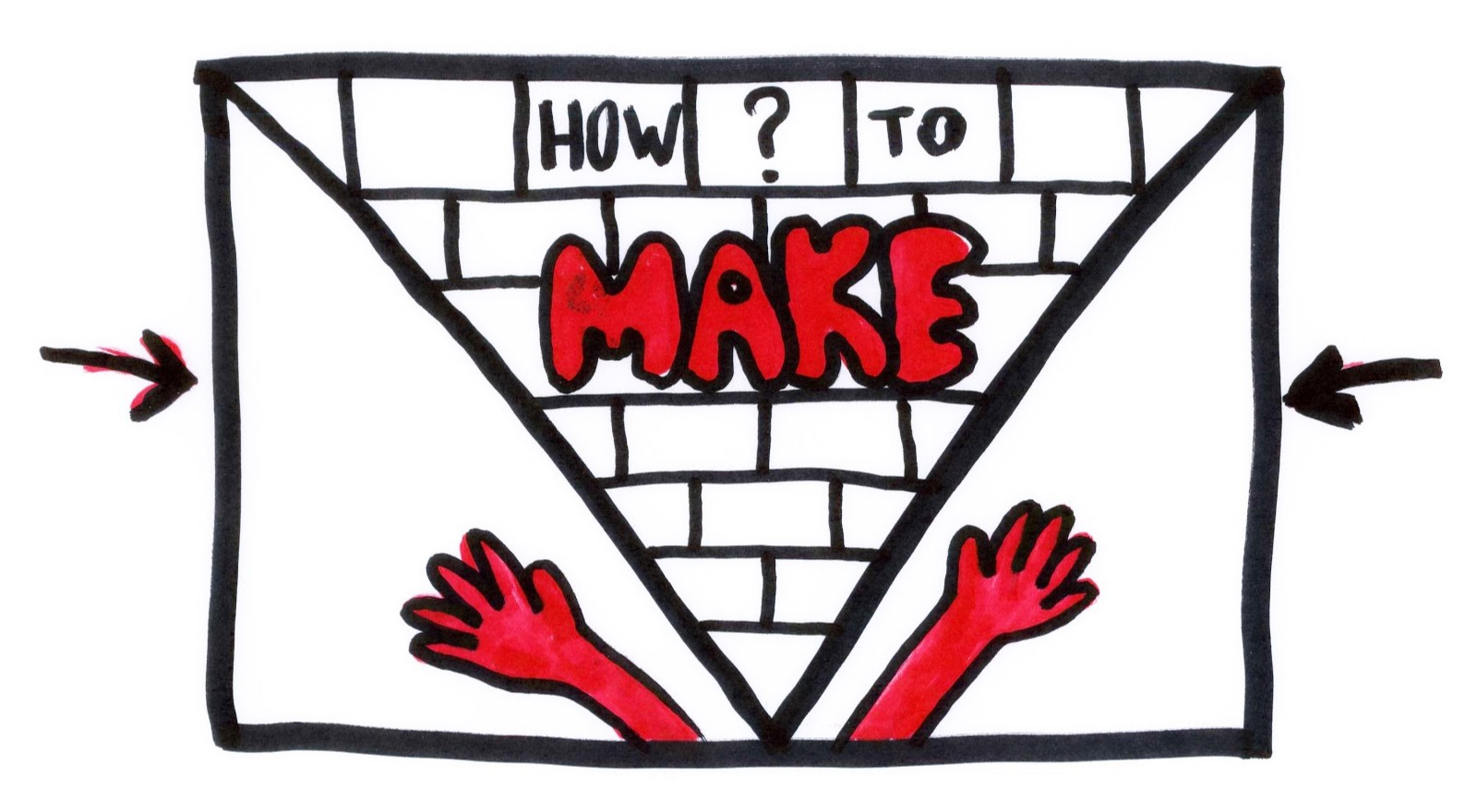 Email Newsletter Structure
Template. A web designer creates an HTML-template for a future email newsletter. Ideally, it must look professional and conform to the brand's visual identity and targets, which a specific email desires to reach. This is possible with SendPulse pre-designed templates.
Design. The recipient of the email newsletter should recognize the brand by the set of colors, forms, and fonts used in the email. The visual design should be informative, intelligent, and by no means irritative, including its text.
Copy. A better part of an email newsletter (90%) is recommended to be entertaining and/or educational for customers. Only about 10% of the email should be for promotion. In this case, less is more.
Subject Line. Some marketers claim that the perfect length is from 30 to 50 symbols. An email newsletter is more likely to be opened when the subject line is creative and funny.
CTAs. At first sight, e-newsletters should look more entertaining than promotional, but it should contain at least one call-to-action. Yet there shouldn't be many of them, as it can look too persuasive. Every email newsletter aims to raise people's engagement with the brand, which increases the number of purchases.
Sender's name. When the name of the sender is included at the end of an email, every customer feels as though they have a personalized treatment. Due to this detail, the email newsletter may sound more friendly. It's another way to remove the distance between a business and its customers. This approach serves to humanize their communication.
Unsubscribe button. This may seem odd, but the doors should always be opened for consumers, in both directions. It can be hard to say goodbye to your leads after putting in so much effort to find them. Nevertheless, only a genuinely interested crowd, who wants to be a part of the brand's community, is worth communicating with.

Now that you got acquainted with the structure of an email newsletter. We gathered some tips which will help you to make an excellent email newsletter.
Email Newsletter Best Practices
Clean your mailing list regularly. Email newsletters work best if they are sent to people who display interest. So take some time to clean up your mailing list. Try to get rid of subscribers who don't show any signs of activity. If your emails are being ignored permanently, Google denotes your e-newsletters as irrelevant and may block them.

Segment your subscribers. Divide your mailing-list into groups according to your business activity. This will give you a chance to make slightly different e-newsletters within one campaign to fit every social group more accurately. With SendPulse, you can segment your mailing list according to gender, occupation, location, age, subscribers' actions, and more.

Be brief but informative. Make your copy clear and concise, as people usually don't have much time to read complicated text clusters. Try to approach your audience in their language. Remember, you should be a friend to your customers. A friend they will rely on trust… and want to buy from.

Inject fun, suspense, and cliffhangers in your subject lines. Create a subject line with a sense of humor and multiply your chances for an email newsletter to be opened. Make it relatively short, but to include some flair. Intrigue recipients, so they'd love to know what's inside. To make the most of a subject line, try A/B testing with SendPulse for free.

Put your grammar on. Double-check your grammar before launching. That's right, double-check your grammar before starting. It would be a pity to make mistakes in your email newsletter.

Avoid spammy words. Going to the spam box is the worst-case scenario for your email newsletter. Even though current spam filters are more sophisticated and able to analyze the context of your words, you'd better still be careful. Avoid any of these spammy words.

Don't forget about alt text. If an image isn't loading for some reason, alternative text is supposed to describe the missing image. It gives you a chance for your message to be read, even without pictures. Also, if the CTA is an image, people will click through, because there is the hidden alt text.

Care about people's visual perception. When the copy, images, and CTAs are set up, leave a lot of white background in the message. This way, the e-newsletter will be easy to read.

Make it mobile-friendly. Make sure your email is mobile device friendly. About half of users open their emails on mobile devices.

Schedule your emails intelligently. Develop a schedule based on your customers' lifestyle. Find out the optimal moments for people to read your emails. Send email newsletters regularly, but don't overwhelm your audience. Let the people breath; otherwise, your messages will go into a trash can.

Analyze. Monitor your email newsletter campaign's efficiency. Check out your clickthrough, open, and unsubscribe rates. Rely on these metrics and implement some changes to the process if anything goes wrong.
In the end, wouldn't you like to see how newsletters look?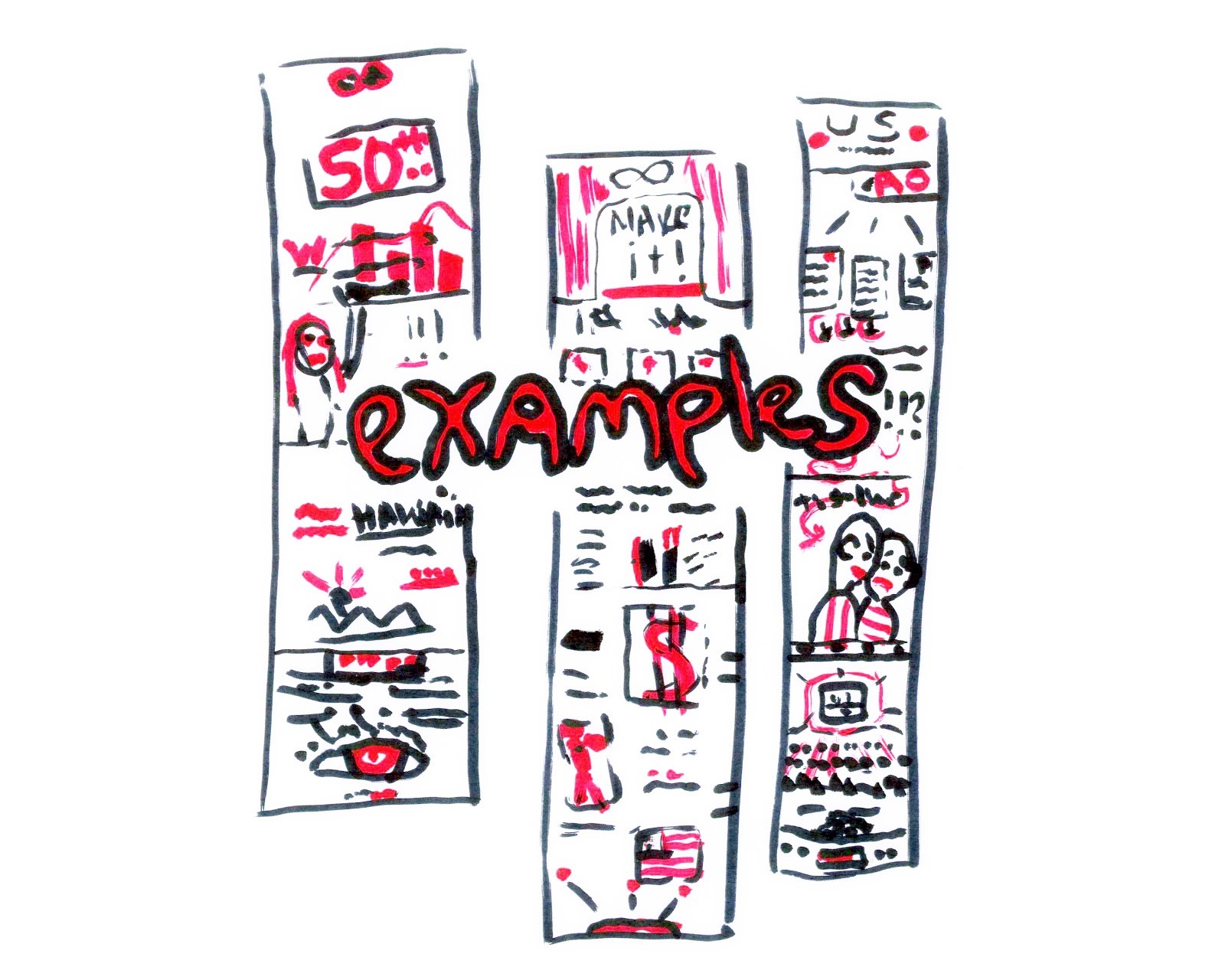 Email Newsletter Examples
The Moz Top 10 is based on other email newsletters. Carefully, they create a compilation of well-written entertaining and useful articles. Many internet users find the Moz Top 10 exciting.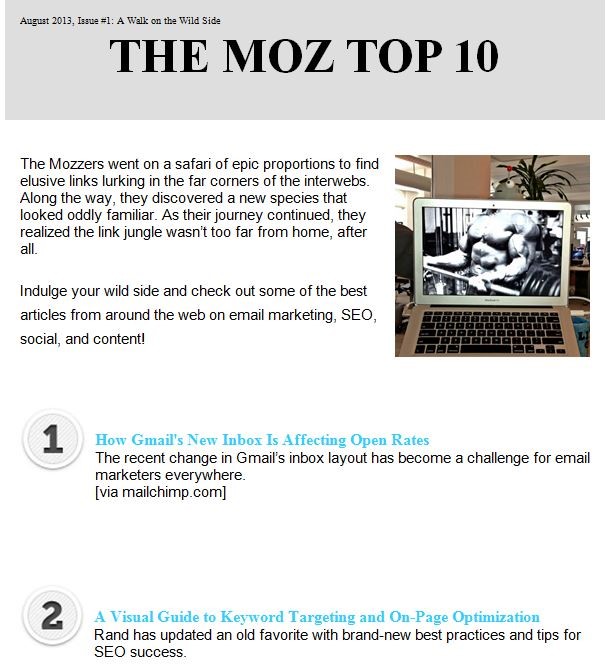 Yelp segmented their mailing list, so the grateful subscribers receive relevant materials weekly. Check this out.
Who said that a plain text email couldn't be brilliant, as well? This newsletter from Maple Jeans illustrates: it is possible and an exciting challenge to engage with different social groups. For instance, with bikers.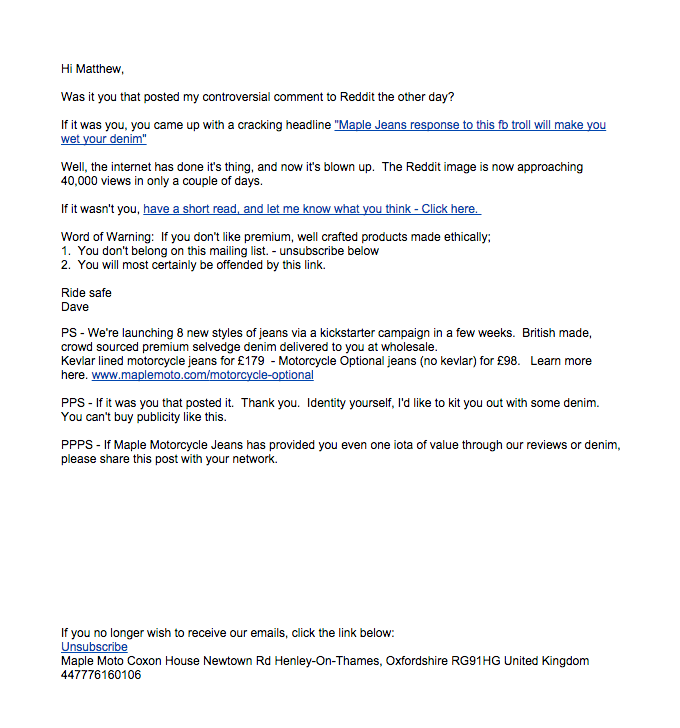 References
Last Updated: 2019-12-03