Email subscription
Email subscription allows users not to miss the updates and important notifications from a website or a blog by subscribing to the newsletter. The only thing needed is an email address. After the registration in SendPulse, you can create any type of a subscription form for free.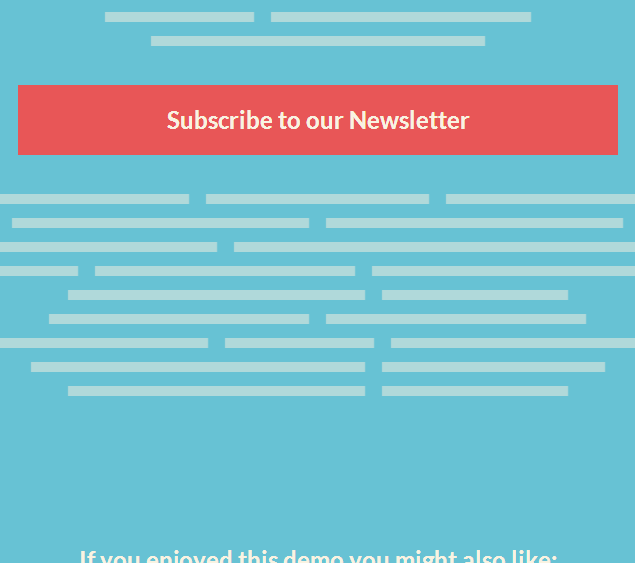 After this, you will receive a special email, which you need to open and confirm your desire to receive the mailing. Then your email address will be added to the website subscribers list. And when a new material is available it will be sent to all the email addresses from this list, including yours.
Sometimes, you can be offered to subscribe for a certain benefit, e.g. to get a book as a present, which will be sent after the subscription to your email address. This way, a marketer is able to hold the audience, as the subscriber will go to the website again and again. Besides, if the subscriber is interested in the topic considered and its presentation, he can buy something, so these are the advantages of email subscription.
Create a subscription form in our service or choose a ready-made one at no cost. All of them imply a double opt-in confirmation method to keep your mailing list active. Edit its text, add an image and create your brand design.
Also searched with "Email subscription"
Bulk email permit - Legal creating of target audience for better conversions; Guarantee that your email will be delivered by email services...
HTML email - HTML stands for HyperText Markup Language...
Archive Page (Newsletter Archive) - The newsletter archive was developed to strengthen the effectiveness of your email marketing via sharing emails through social networks...
Web-version - The web-version of an email is a feature that mailing services offer...
Hard Bounce - invalid email addresses; invalid domain names; or the email server of the recipient, by policy, blocks the delivery...
Rate this article about "Email subscription"
Try SendPulse today for free
If you are interested in "Email subscription" you might be interested in our bulk email service.
Sign Up