How to Send Email Newsletters with SendPulse
To create perfect newsletters, you need to register with SendPulse, prepare a list of recipients, and use our intuitive template builder — it requires no coding skills at all.
Consider these four simple steps you need to take to send email newsletters:
Step 1: Register with SendPulse
With SendPulse, you can send up to 10,000 newsletters per month to up to 500 subscribers for free.
Step 2: Fill in Information about the Campaign
Select the mailing list that will receive your newsletter. If you start your email marketing from scratch, take advantage of our free subscription forms, and learn more about lead generation tactics.
Choose the Sender email address, Sender name, and add a subject line, like in the screenshot below.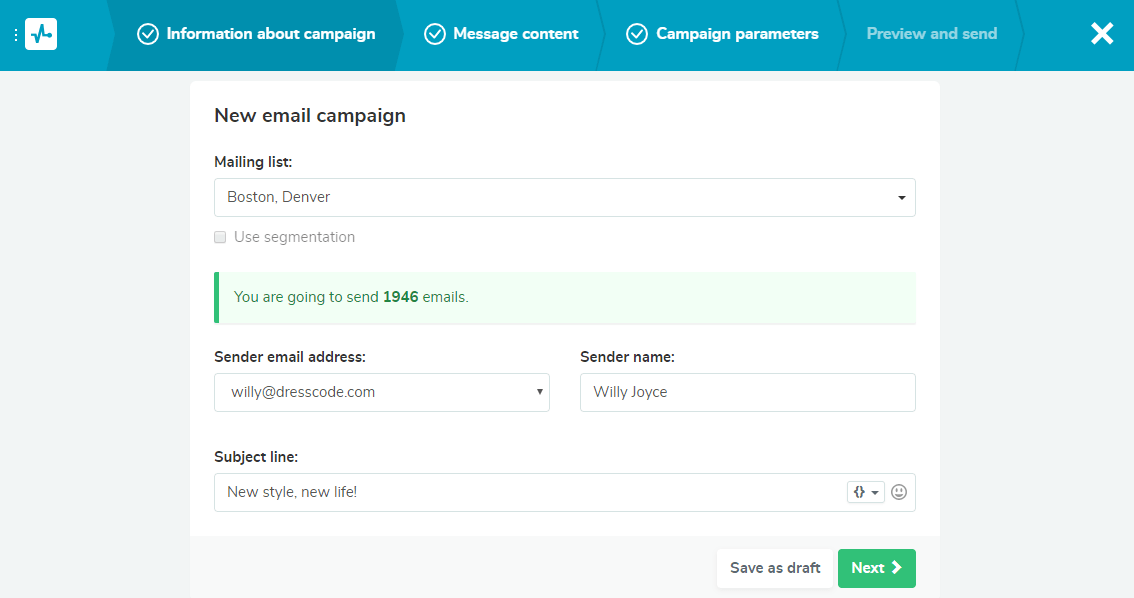 Step 3: Create Message Content
Simply drag and drop elements to build the right structure for your email. Customize the elements to your liking by adding images, pieces of text, CTA buttons, and links.
The screenshot below shows the layout of the SendPulse drag and drop editor.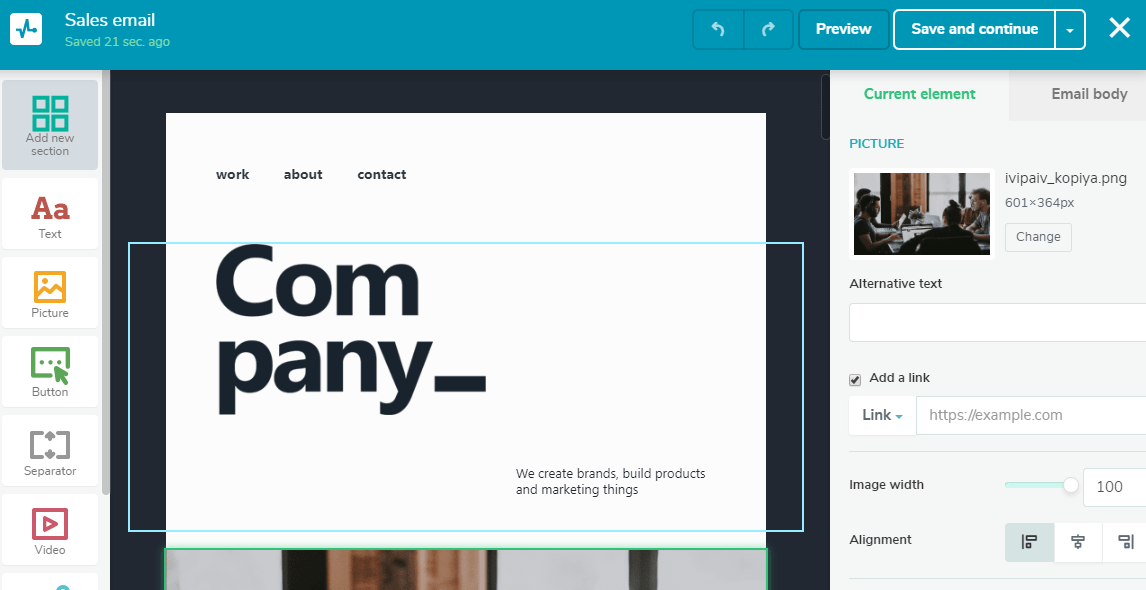 Once you choose a template, edit the preheader text, and click "Next".
Step 4: Preview and Send
Check if everything looks okay before sending your email. Get anti-spam recommendations from SendPulse to know if your email newsletter is spammy.
Schedule your newsletter to be sent at a desired time and date or send it right away.
Last Updated: 22.02.2023