How to Gather Email Addresses for Free
There is a great variety of ways to get bulk email addresses for free. Still, there is one MUST to follow: make sure that the methods are legal. If you are looking for a place to purchase a list — forget it. That won't do.
Sending unsolicited campaigns to bought email addresses will never bring benefits to your business. Why? First of all, online platforms that help launch an effective marketing strategy take care of their reputation and treat those who try to send spam, like watchdogs. Usually, marketers have to prove that their bulk email list is legal. Secondly, even if you manage to send an illegal campaign, it won't yield any profit. Recipients may not only ignore it but mark your email as spam. Hence, it can be both your first and the last email marketing effort.
So, the most popular way to get bulk email addresses for free is to ask the recipients for permission via a subscription form. You can find a list of other methods too. Follow the best practices below.
Step
1

: Create an Effective Subscription Form

The purpose of any subscription form is to collect the email addresses of your site visitors. Think over the value you can offer in exchange for the contacts as users consider a newsletter to be one of those pushy methods of promotion. So, be ready to state a clear reason why your website is worth subscription. Avoid writing, "Sign up." Give something valuable from the first words. Besides, another good practice is to inform subscribers about your email sending frequency. Lastly, make sure that your form is easy to use: offer the reasons to subscribe and add the "Email address" field. With SendPulse, you can choose a pre-designed form or create your one with the brand style totally for free with the help of a functional form builder.

Check out an excellent example from Spotify. They give the user a chance to choose the type of content to receive.
Step
2

: Use Double Opt-in

Double opt-in means that after the users enter their email address on your website, they have to follow the link in an email to confirm their subscription. Although this is a free subscription method, it ensures a high-quality mailing list. If a user is ready to go through steps to subscribe — congrats, they're genuinely interested in your brand. Besides, following this practice, your mailing list won't have invalid email addresses. There's no need to beat your brains out trying to create a double opt-in form because all the SendPulse forms imply it by default.
Grow your mailing list for free!
With our functional form builder at hand, you don't have to know HTML to create a branded subscription form. Select a pre-designed form or create your one!
Step
3

: Offer an Attractive Lead Magnet

A lead magnet is a kind of incentive that marketers offer to their potential clients in exchange for their contact information. It gives visitors a reason to leave their email. To make this method work, you should realize what your target audience may be interested in.

The most popular lead magnets:
An ultimate guide
An ebook
A checklist
An interview
A free shipping
A discount
Any freebie
Step
4

: Allow Users to Subscribe via a Registration Form

If you manage an eCommerce website or online service that requires registration, you can add an option to subscribe to the email newsletter to your registration form.
Step
5

: Utilize Social Media

If you're a beginner in email marketing, but already have lots of followers on social media — now's your chance! Allow your fans to subscribe to your newsletter on Facebook. The more channels you involve, the higher conversions you'll have.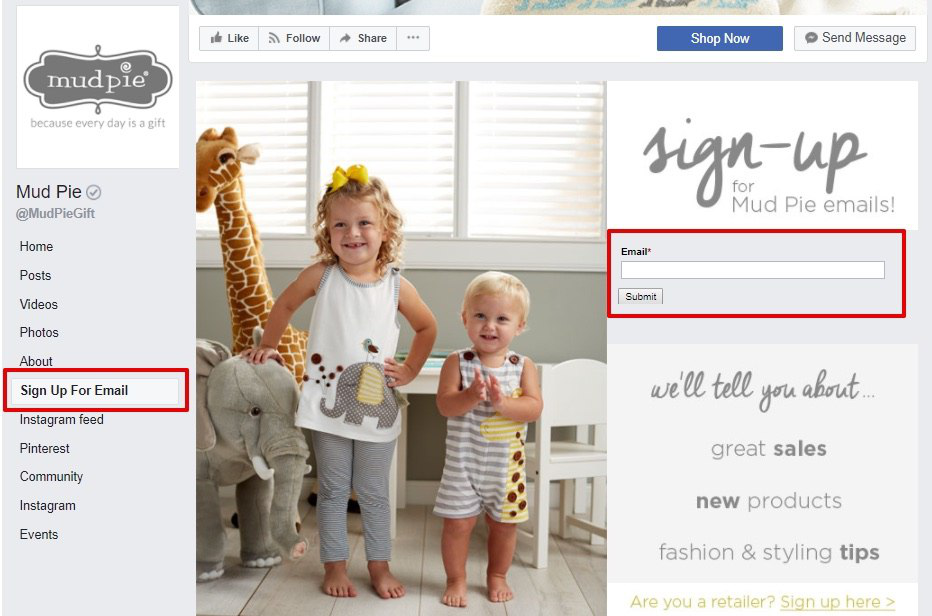 Choose the methods that suit your business best and grow your bulk email list for free with the help of SendPulse!
Last Updated: 22.02.2023