Double Opt-In
Double opt-in
Double opt-in is a type of email subscription where a user should confirm his or her wish to be added to the mailing list twice. The confirmation process consists of these two steps: 
The user submits his or her email address in the subscription form on the website and clicks "Join our mailing list."
Then the user receives a special confirmation letter in which he or she needs to confirm his or her wish to be added to your mailing list. It looks like this: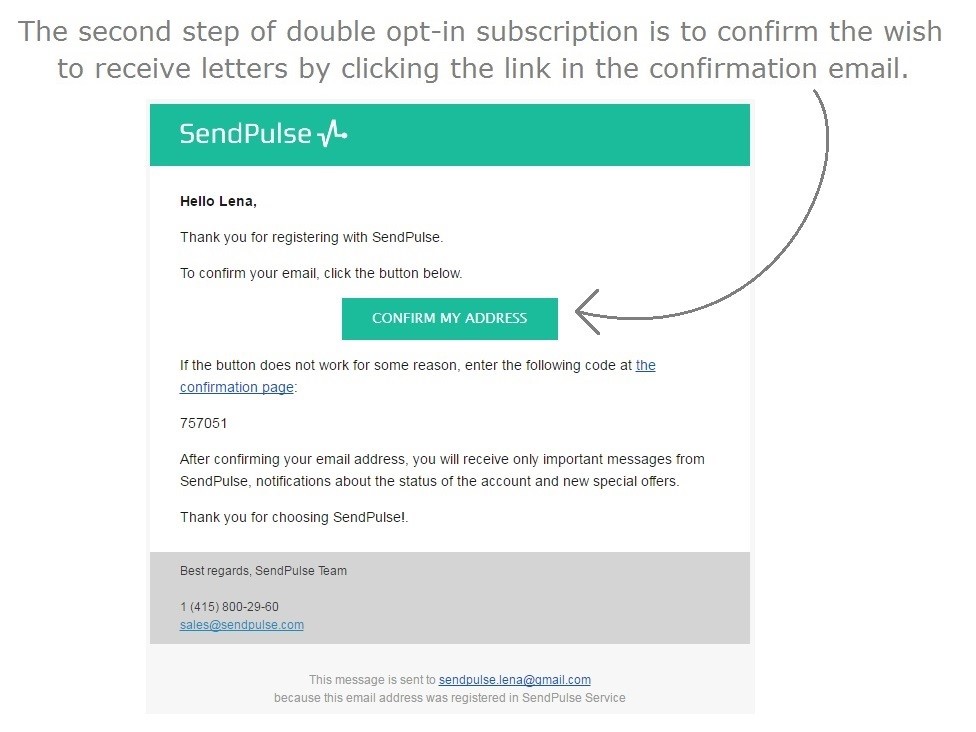 Why is it important to use the double opt-in form of subscription?
With double opt-in subscription you will get a better quality mailing list because every email in your list has a double confirmation. Without a double opt-in subscription, you risk keeping bad email addresses on your list, because users could make spelling mistakes. Sometimes competitors may harm you by filling the form with non-existent addresses that will damage your sender reputation. 
With double opt-in subscription you can start email communication with your subscribers immediately because you send a confirmation email. In this confirmation email, you can give subscribers more information about your brand, ask them to add your email to their address book, or give new subscribers a special offer. 
One more advantage of the double opt-in form is that statistics show the unsubscribe rate is 7% lower than in mailings with a single opt-in subscription.
You can create a double opt-in form for your email subscription by following this guide. 
Also searched with "Double opt-in"
Permission Reminder - Permission reminder is the text that explains the reason why you have received a commercial email...
Drip email campaign - Drip email campaign is a communication strategy tactics, the main rule of which is regular email sending  to the client...
Spam filter - Spam filter is a program designed to protect the user from spam and it is used to filter incoming email or links...
HTML email - HTML stands for HyperText Markup Language...
Delivery Errors - Delivery errors are the reasons why your mailing was not delivered...
---
Rate this article about "Double opt-in"
If you are interested in "Double Opt-In" you might be interested in our bulk email service.
---
Try SendPulse today for free