You can implement multiple communication channels in Automation 360 autoflows and add sending messages from Instagram, WhatsApp, Facebook Messenger, Telegram or VKontakte chatbots to your flows.
Please note that you can send a message to your customers on Facebook, WhatsApp, and Instagram only within 24 hours from the moment when the last message was sent or since the last user interaction with the chatbot.
Who Can Receive your Chatbot Messages?
The user must be subscribed to any chatbots used in your flow and also have an email or phone number in your "Audience" list.
You can get additional contact information using the following methods:
How to Add the "Messengers" Element
Drag the "Messenger" element into your flow, connect it to the element, after which you need to send a message from your chatbot and or launch a chatbot flow.
Select the element execution time: immediately, after a specific amount of time, or at a specific date and time.
Select the bot you want to run.
You can also add multiple "Messenger" elements and launch multiple chatbots at once if your subscribers are subscribed to your bots on multiple social networks.
Choose an action: send a message or launch a flow.
In the "Text" section, enter the text of the message that will be sent to the selected chatbots. You can add variables and emoji to the text.
In the "Flow" section, select which flow you want to start for the contact. If necessary, you can view the flow script.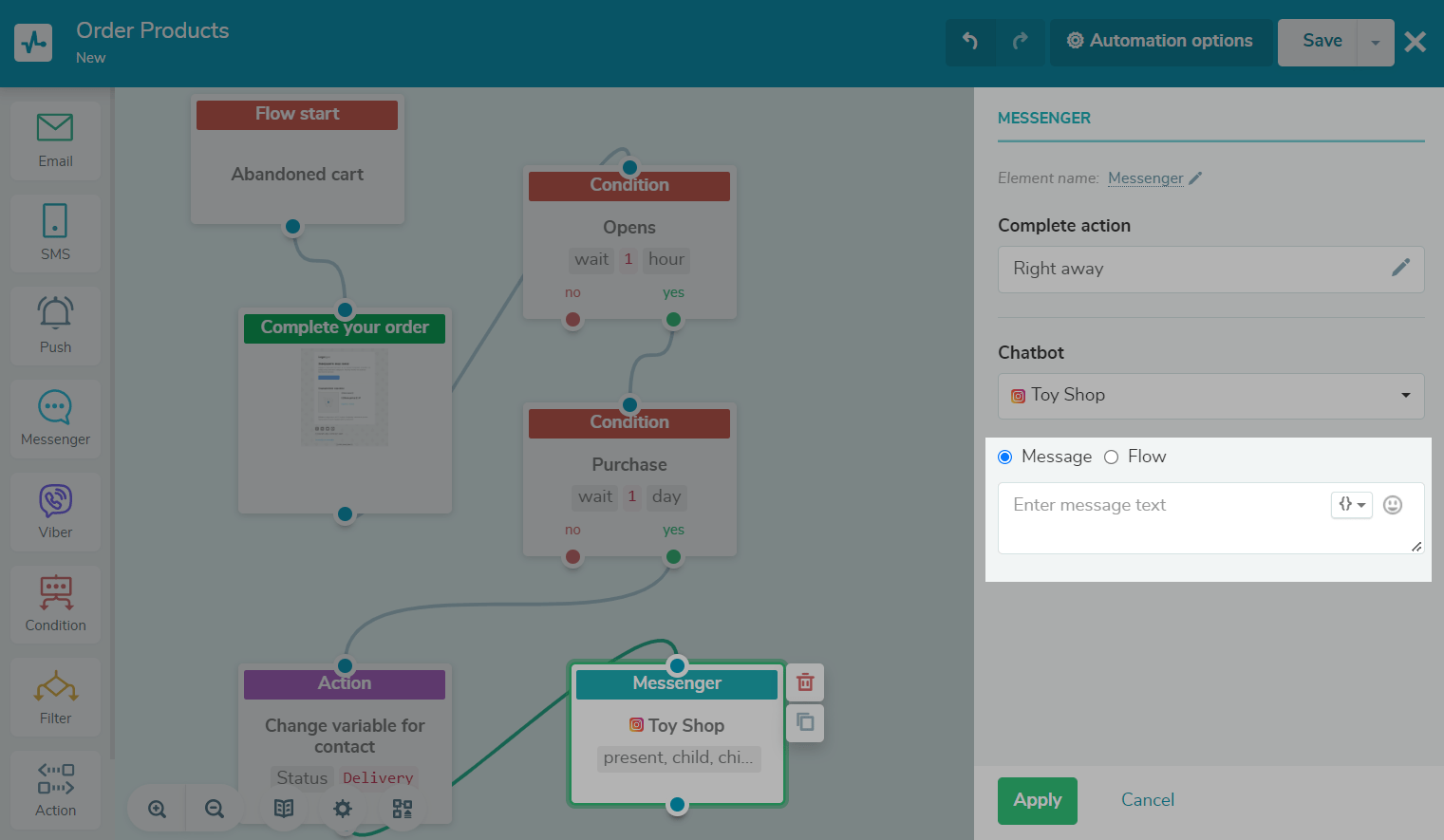 Last Updated: 24.12.2021