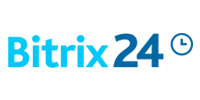 This module is not updated anymore. Use the SendPulse 2.0 module for integration with Bitrix24.
The module Bitrix24 allows you to make import and export of users and synchronize them with SendPulse account.
The main features of the module:
Manual import of subscribers from SendPulse to CRM. You can group the clients in the specified departments and groups.
Manual export of subscribers from CRM to SendPulse.
Automatic synchronization of new users, leads, contacts and companies from CRM to SendPulse address books.
Manual subscription and unsubscribing of users stored in the CRM Bitrix.
In CRM you can choose the type of transferred email and which fields of company, contact or lead have to be transferred to SendPulse.
How do you connect Bitrix24 to SendPulse?
Before making module configuration you should log into your SendPulse account.
You can find module installation guide in our Knowledge Base. With a help of it you can make all the configurations for export and import of data.
If you have any questions or difficulties with installation or configuration of the module, please do not hesitate to contact us.
All support is provided 24 hours a day.