How to Create a Campaign for a Verified Mailing List
After validation, you will not only have a list of valid and invalid addresses but a separate mailing list, where you can create segments and send more relevant campaigns.
Let's move on to creating a mailing list for verified addresses.
If, after verification, invalid addresses were found in your mailing list and you did not delete them before sending, campaigns will not be sent to these addresses.
Choose a Mailing list
Navigate to the Email section > the Mailing Lists tab and choose your verified list.
Create a Campaign
Inside the mailing list click Create Campaign.
Enter Your Sender Information
Fill in your sender address and name, come up with a subject for the message — you can add emoji and a call to action.
If your mailing list has variables, you can personalize your subject line and the message itself.
Choose a Template
First you need to create your own template. To do this, you can use a drag-and-drop builder or choose a pre-made template and add your own text and images.
You can also create a template in our HTML editor. Upload the template from a file, a link, or insert your own HTML code. Learn more in our article How to create your own email template.
After editing the template, you can change the email preheader.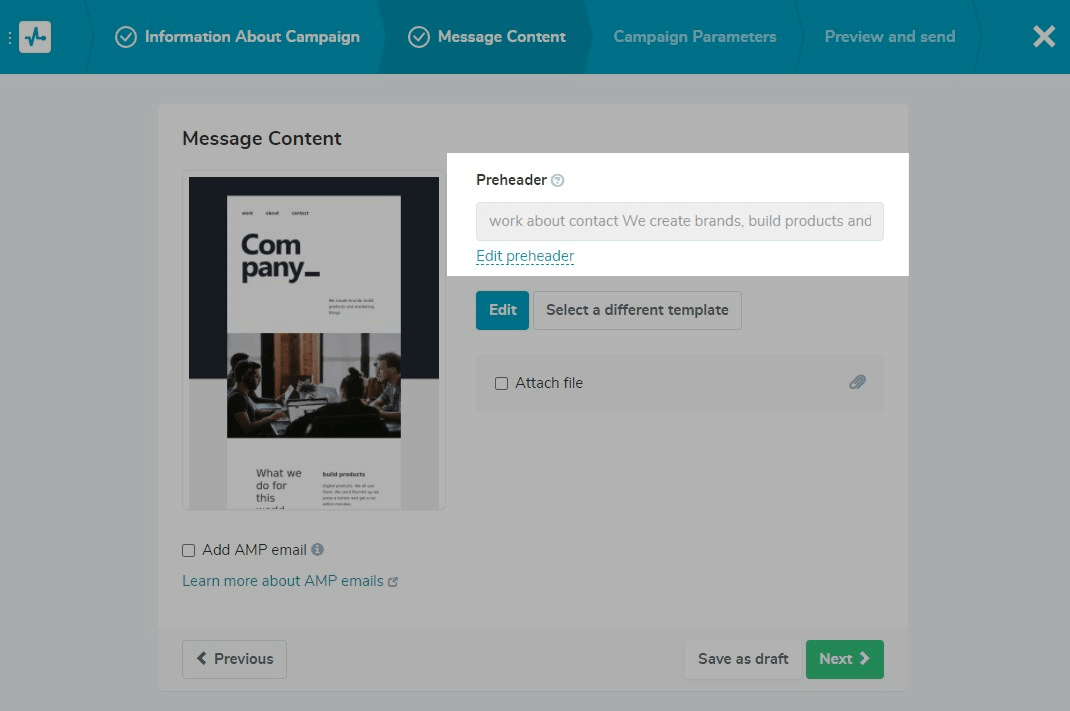 Complete Additional Campaign Options
Use additional options to:
enable statistics collection to track opens, clicks, and other mailing indicators;
specify the unsubscribe page and its language;
choose a campaign category - it is advisable to do this so that subscribers can unsubscribe from one of your email categories, and not from all your campaigns at once.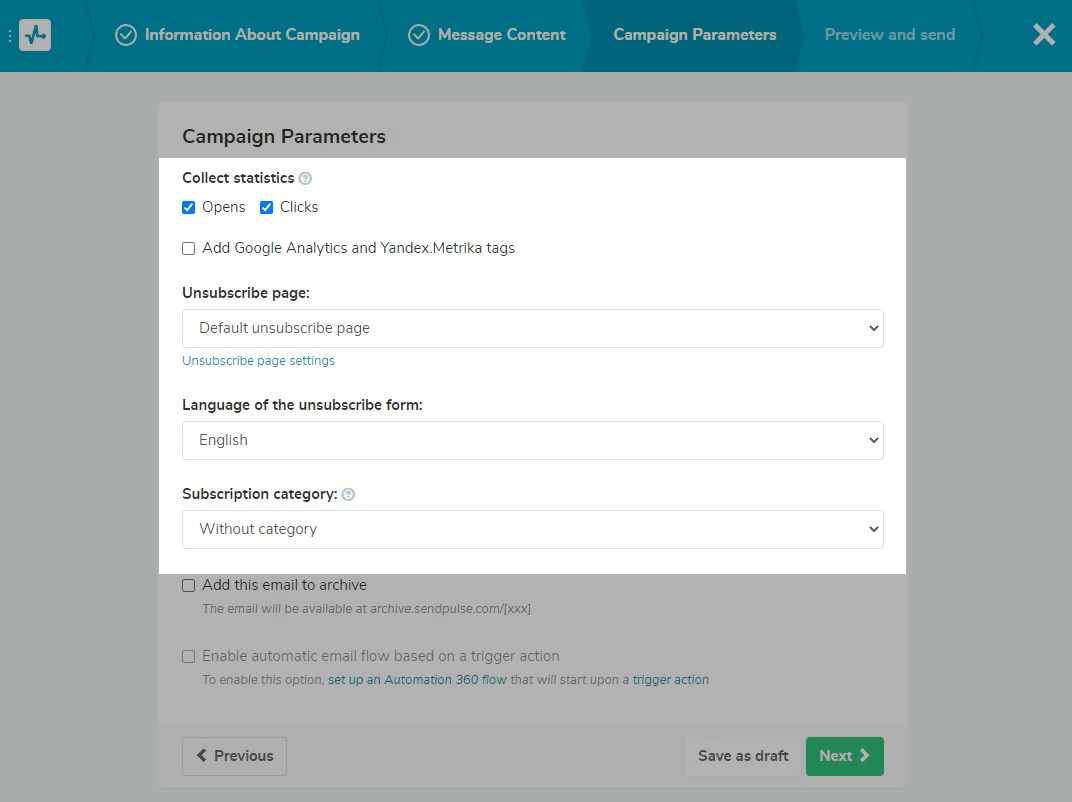 Double Check Your Settings
In the last step you can preview your campaign - check the subject line, sender address, preheader, review the template again, and check the links in it.
When you're done checking it out, click Start.
Read more about How to create a campaign in the SendPulse service.
Last Updated: 27.07.2023