How to Create Email Campaign Categories
To create email categories, login to your SendPulse account, go to Email - Service settings menu, open the Unsubscribe pages tab, and select Email campaign categories.
Click on Add a new campaign category.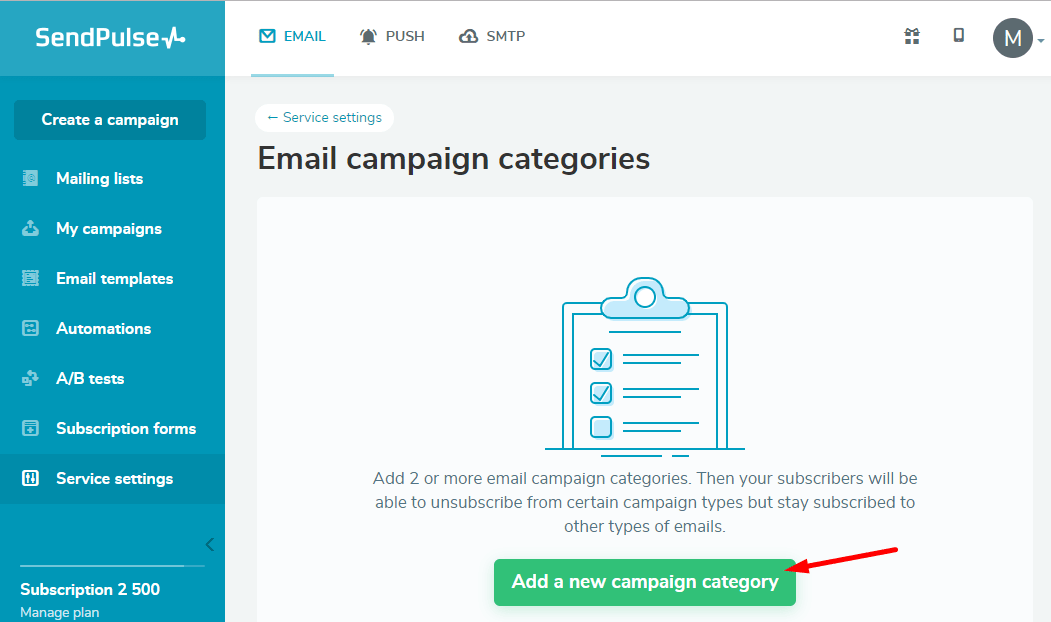 This will open the menu where users can name a category to identify it in your account and specify the category name and category description that will be visible to subscribers:
Add proper texts and hit Save.
SendPulse users can edit or delete email categories: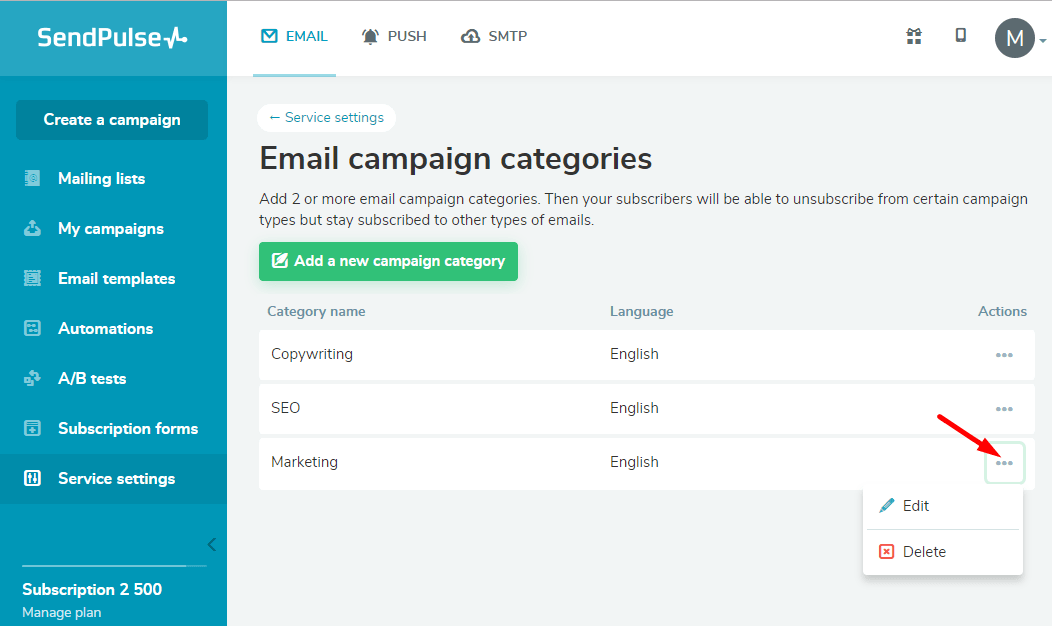 Once categories are added, you can select a category for an email campaign. 
If you send a campaign «without category,» emails will be sent to all subscribers from the mailing list, except for those who have unsubscribed from specific categories.
When your subscriber clicks the unsubscribe link in your email, they will have a choice to either unsubscribe from all of your emails or to pick the categories they are not interested in:
If a client unsubscribes from specific email categories, this is how the unsubscribe confirmation messages will look like:
Last Updated: 06.08.2020