View statistics with the app
To save you from spending hours in front of the screen after you've sent your e-mails, waiting for and then viewing statistics, we have created the Sendpulse mobile app. You can track statistics for your mailings in real time on your mobile device screen.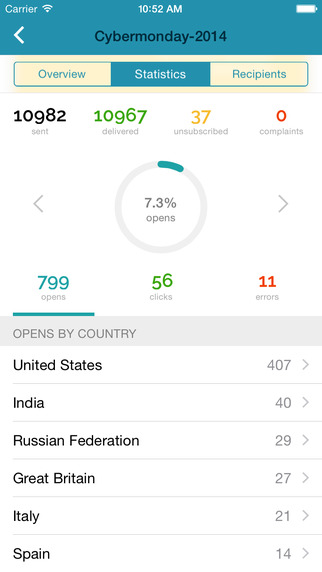 All statistics that the service supports can be viewed in the mobile app as well.
Besides viewing statistics, the app allows you to add subscribers to your address books and send out mailings that have already been created.
The app is available for both Android and iOS (iPhone and iPad).