Very important stage in the communication with the subscribers via email is tracking campaign statistics which includes such indicators as email open rates and click-throughs. To make these indicators available, you should enable them while creating an email.
Step 1. Add information about the campaign
Fill all the fields: campaign name, address book, "from " email address, sender's name, subject line.
Step 2. Choose an email template and add text
Choose, download or create a template and add the text of your email.
Step 3. Enable retrieving statistics
At this stage, you can enable such indicators as "Opens" and "Clicks" in the "Collect statistics" section.
 Step 4. Track statistics
After you've sent an email campaign, go to "Reports", choose the necessary email campaign and you will see the stats according to the set criteria. You will find out clicks, how many emails are delivered and opened. More detailed stats will help you to track the number of errors, emails marked as spam, countries with the most active subscribers, and the devices they use.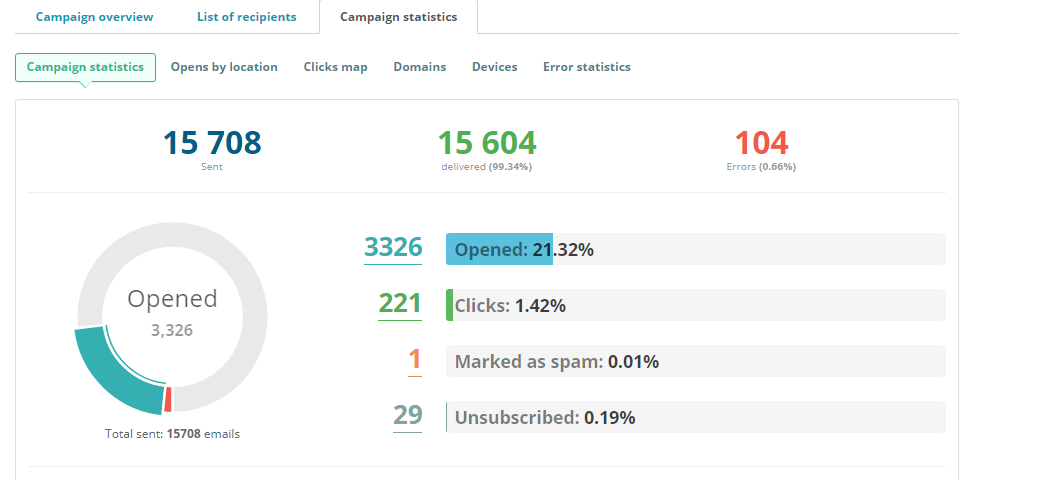 Track the stats to improve your email campaigns!
Published: 17 Jul 2017 Last Updated: 16 Apr 2019
Rate this article about "How to track statistics in SendPulse"