Email marketers send a welcome email automatically after the user fills in and confirms the subscription form. Welcome emails show new subscribers that the company cares and wants to engage them to take part in communication.
Step
1:

Go to Automations

Open "Automations" category in your account. If you don't have one yet, register. Create a new automation flow and name it. Choose an email sender and type in the sender's name. Decide upon the best days and time for sending emails.
Step
2:

Create the trigger event

Click on "Flow start" and choose an event trigger on the right-hand side. For welcome emails, it should be "Add subscriber." Then select a mailing list. Subscribers that joined a particular mailing list, automatically trigger the email flow, started by the welcome email.
Step
3:

Create your welcome email template

Go to "My templates". Create a new template from scratch or use one from our pre-designed templates. With the help of a convenient drag-and-drop editor, create a welcome email to appeal to your audience.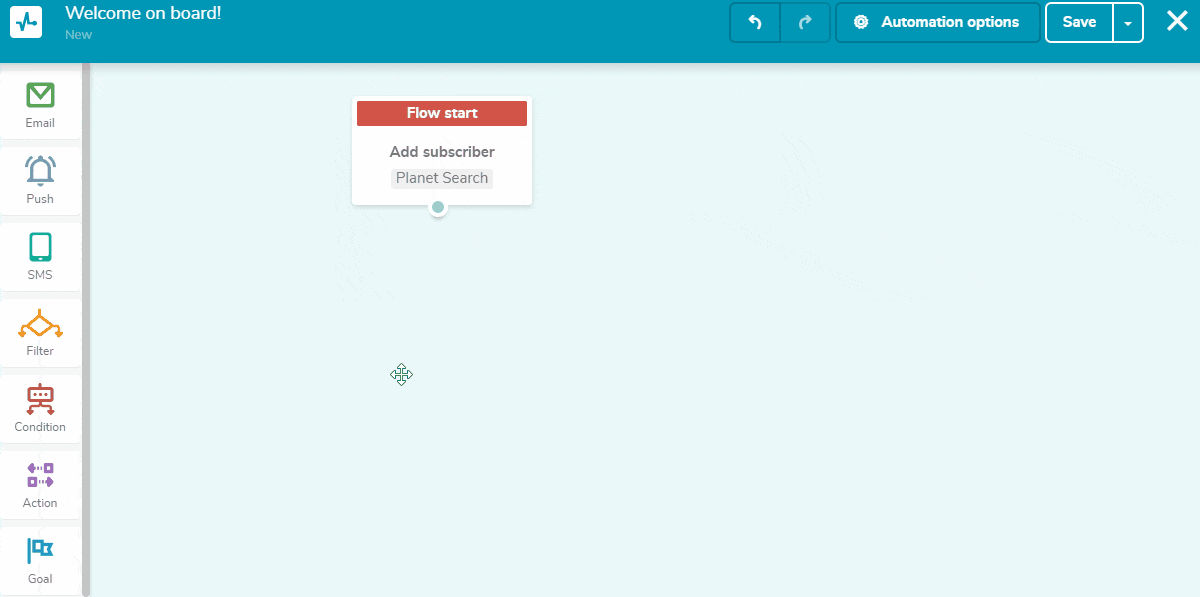 Step
4:

Add more emails for an extended onboarding email campaign

To achieve better results, you can add more emails in the flow like in the previous step. Provide your new subscribers with engaging information, which shows that the users won't regret. With a thought-out approach, people will actively participate in your email marketing.
Step
5:

Launch your email flow

Click on "Save and launch" in the right upper corner. You will see the statistics on each email in the flow.
Last Updated: 2019-08-23