Internet advertising is a set of tools for delivering promotional messages to people worldwide using internet as a global marketing platform.
In this video, Jay Smooth sheds light on the history of advertising, explains the way online advertising works, considers its techniques, and covers some of the types.
As web technologies evolved in the 1990s, internet advertising appeared as a virtual equivalent to traditional marketing methods like TV and radio ads, newspaper advertising, billboards, etc. In 2019 marketers expect that companies will spend more money on digital advertising than on traditional ads.
Let's find out why online advertising has become so popular and explore its most commonly used types — search engine marketing, email marketing, social media advertising, display ads, native advertising and more.
Why is internet advertising important?
Easy global coverage. Nowadays, people have a habit of searching for information about products and services via search engines like Google, Bing, and others. Internet advertising is a way to demonstrate your offers in front of over 4.3 billion web users around the globe. You can easily target the entire world via Internet.
Affordable to any budget. According to Seriously Simple Marketing, the minimal cost to reach 2,000 audience is three times cheaper compared with traditional advertising methods, so any company from a small family business to a huge enterprise can utilize online ads and get the most out of their financial resources.
Drives traffic to a website. The more visitors you get on the site, the more potential customers you have, which results in more sales. Internet advertising aims to attract users' attention and address them to your website. The offers displayed in the digital ads should arouse curiosity and give people a good reason for clicking through.
Allows targeting. Unlike traditional marketing media that advertise to everyone without filtering, internet advertising tailors the message to a specifically targeted audience — people who are most likely to convert into customers. For instance, a travel equipment company may use social media ads for advertising to the users keen on travels, encouraging likes and shares.
Enables retargeting. It is a way to say "hey, looks like a couple of days ago you checked this toaster. I've got a marvelous one for you here!" If many prospects visit your household appliances online store without buying anything, remind them about your brand with banner ads displayed on websites they browse.
Enables to create various touch points with the audience. Internet advertising helps you to appear in the right place, at the right time to communicate with your audience. If you own a small bakery, use socials like Instagram and Pinterest to demonstrate the products. To share news and build long-lasting relationships with your audience, reinforce them with email marketing. By mixing different types of digital advertising wisely, you can show that your company is always present and ready to be at service.
It is measurable. Unlike offline marketing, where the cost and effectiveness are somewhat approximate, you can precisely track the return on your efforts and internet marketing efficiency with web analytics platforms like Google Analytics.
No doubt that digital advertising is a fast, flexible, and measurable method for tailoring your marketing messages to people throughout the world. It's the spirit of the times: the millennials and younger generations got used to communicate virtually, and your competitors bear this tendency in mind, as well.
Internet advertising types
Internet offers vast opportunities to connect with potential customers, so let's review some of the most influential internet advertising types on the market.
Search engine marketing
A search bar is the starting point of the users' buyer journey. Entering the keyword, people focus mainly on the first page results. Search engine marketing is all about getting your webpages to the top of the SERP (search engine results page), whether in an organic or paid way.
Google AdWords displays the paid results based on the ad rank auction. Companies name their price for a particular keyword, while Google analyzes the quality and relevancy of the content. Here is the formula of the ad rank:
Ad rank = cost-per-click bid x quality score.
Below are the search engine ads for the query "Chelsea fan shop." For the more popular keywords, there might be up to four ads in the top section. But you already know it, if you've ever searched in Google before.
Email marketing
It is a marketing approach based on communication via email. This type of internet advertising is one of the oldest players on the field and the most adaptive one for sure since email marketers always search for innovations such as recently launched interactive amp emails, for instance.
You may personalize, segment, and A/B test your email campaigns to target your audience better.
Let's make email advertising work!
Generate more subscribers with professional subscription forms and move them down the sales funnel by sending relevant email campaigns with SendPulse.
Email marketing is the least obtrusive platform for advertising because subscribers willingly opt in to receive email newsletters and promotions, able to opt-out anytime. The main idea of email marketing is to drive warm marketing leads to the website, mixing promotions with valuable non-selling content.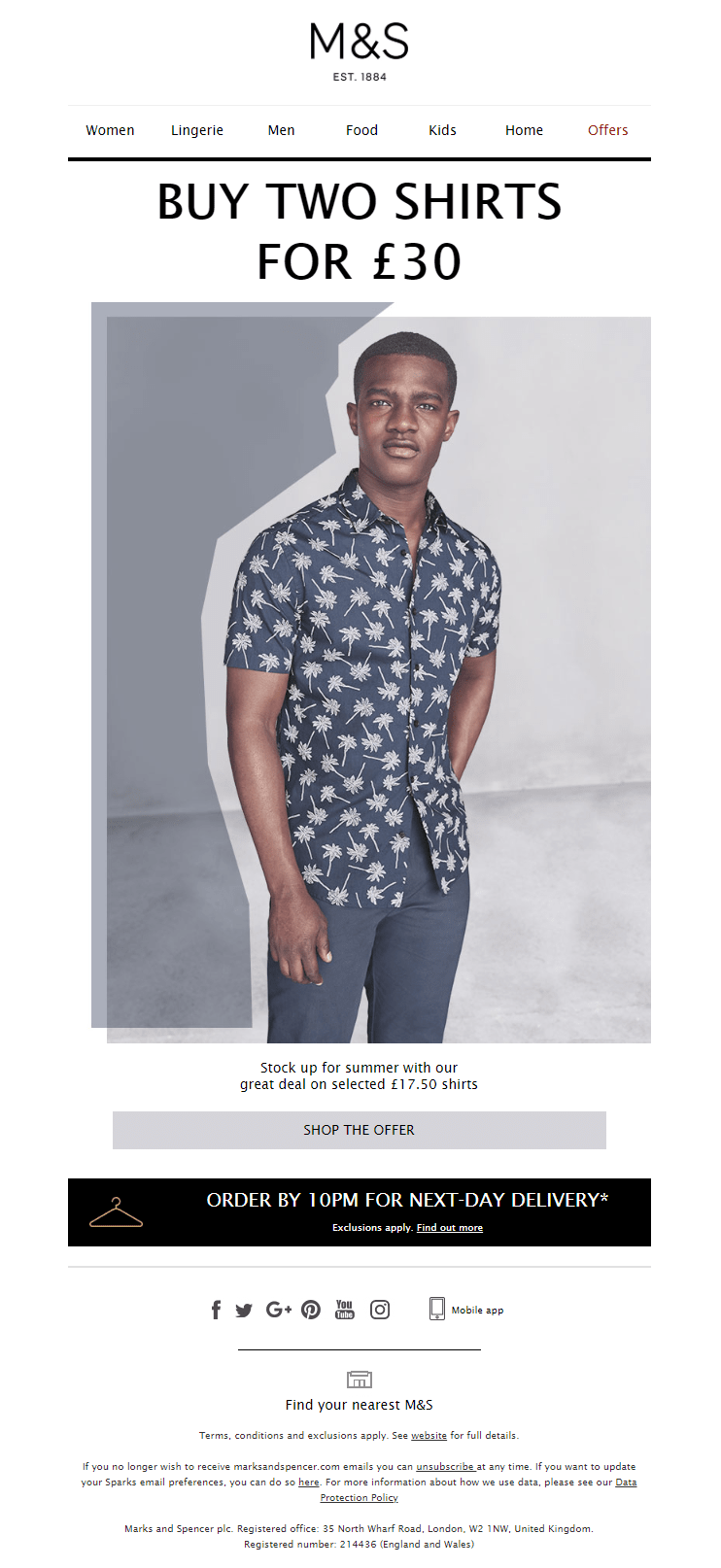 Social media ads
It stands for advertising in the socials like Facebook, Instagram, Twitter, Pinterest for B2C, and LinkedIn for B2B. Companies tailor their news and promotions to the target audience via social media in two ways:
Organic. If you produce kitchenware, you can post valuable content like hacks, exciting ways of using your products, or some recipes to encourage shares and build an attractive brand image.
Paid. In this case, you can use social media functionality for business by showing promotional posts targeted to your audience based on age, gender, favorite activities, and other things they have in common.
Display ads
40% of Americans avoid banner ads, wallpapers, pop-ups, flash, and video ads with ad blocking software due to the unsolicited nature of display advertising. Furthermore, many non-blockers unconsciously ignore the information in the ads because of a psychological phenomenon called "banner blindness." Since the mid-1990s, display advertising has gained a doubtful reputation for being annoying media. Unless it is highly relevant to the user.
Website owners with massive traffic to their site want to monetize it, so they sell some of their space with Google AdSense, while the advertisers buy it with Google Ads. Google shows relevant ads based on two pricing approaches: CPC (cost per click) and CPM (cost per thousand impressions), and allows companies to retarget their promotions.
The ads below are targeted by geographical principle and may be interesting for the locals as the newspaper is Californian.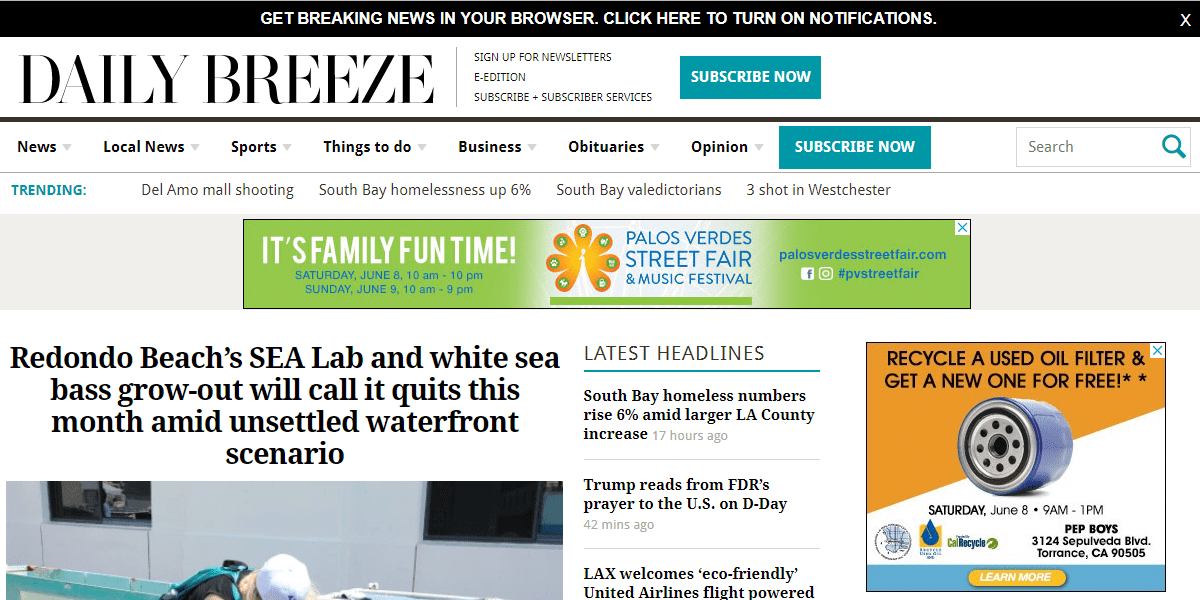 Native advertising
In a way, it is a non-irritative alternative to the display ads. Companies pay to popular resources like BuzzFeed, Bored Panda, and the New York Times for placing promotion materials in their publications. As long as it happens in an entertaining and casual manner, the readers don't realize they've actually been advertised — that's why this phenomenon is called "native."
It's like putting a replica of the stone in the Japanese stone garden: no one knows it's plastic because it looks natural. The example below is nominal, since any of these articles may contain plastic stones.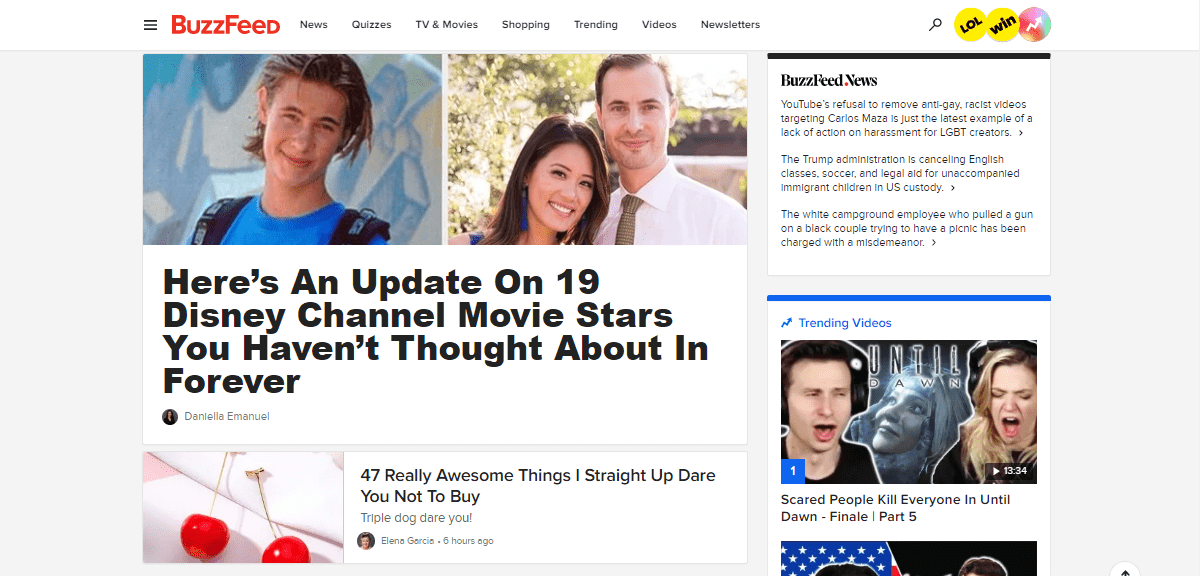 Video advertising
It is a fast-growing type of internet marketing. As the name suggests, these ads are in a video format and placed on services like YouTube, Vimeo, DailyMotion, and Vine. It is an expensive advertising type but also an effective one since best videos may go viral. Video advertising campaign called "Save The Ocean" encourages people to join the company that aims to reduce water pollution.
Web push
This technology allows grabbing users' attention whenever they are online. Such messages appear in the screen corner, and a click on it redirects the user to a particular webpage. For example, a coffee shop can send you a morning notification about the 20% off discount for making an order until 10 am. Users allow push notifications to stay in touch with the brand and be the first to know the news and updates.
If you own a news resource, you can also take advantage of web push monetization. It means that your subscribers will receive relevant materials from other companies from you in the form of web push notifications together with your promotions.
Mobile advertising
Such advertising appears on smartphones and tablets. Companies can advertise with SMS after the user opts in or with display ads in the browser optimized for the mobile devices. If you run a shoe shop, mobile ads are especially good for advertising to the local audiences with the time-sensitive offers. You can create SMS campaigns in no time with SendPulse, and their open rate is extremely high: up to 98%.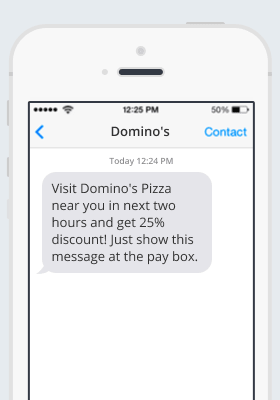 How much does internet advertising cost?
Search engine ads. The average cost per click across all industries is $2.32. It depends on the keyword volume — how many times a month people search for a specific word or phrase; the level of competition, meaning how many companies use this keyword; and how big is the bid for the ad rank based auction.
Email marketing. The average price for 2,000 subscribers start at $27, for 5,000 — at $47, for 10,000 — at $69, for 50,000 — at $253. You can send up to 15,000 emails to 2,500 subscribers each month for free in SendPulse. The service allows creating email templates and sending trigger emails, and lots of handy features.
Social media. Depending on the industry, Facebook average CPC is $1.86, and CPM is $11.20. In Instagram, average cost-per-click is $0.50 - $1.00. In more competitive industries like apparel or legal, ads' cost reaches $3.00 per click.
Display ads. The ad's size and its placement on the webpage form the pricing together with displaying period and the average amount of visitors. You shouldn't necessarily choose Google Ads — you can use other services like Microsoft Advertising, Quora, AdRoll, etc., or contact website owners directly.
Native ads. The main reason to utilize native advertising is the large amount of traffic that the company placing ads drives to its website. It is the most expensive type of online advertising because it demands high-quality content from the advertiser, hence professional copywriting and storytelling, editing, and design. It is highly efficient, though, due to that easy-to-digest nature of native ads.
Video advertising. The companies pay YouTube on a pay-per-view basis. Typically, video ads cost between $0.10 and $0.30 per view. Meaning that you will pay $1000 for 10,000 people watching your ad. Another meaningful factor is video production. The cost here depends on how many people work on the video and how much they charge.
Web push ads. You can utilize this feature for sending rapid promotions and updates for free in SendPulse.
Mobile marketing. The cost for each SMS is $0.022 in the USA. SendPulse allows sending SMS on 800 networks in over 200 countries.
Internet advertising tips
Analyze your ROI. It is easy to make sure your efforts to be worth a while with internet marketing. Check all possible metrics depending on the type of digital marketing you use. Analyze open rate and CTR in email marketing, use Google Analytics for your social marketing efforts and search engine marketing.
Segment your audience. Separate your audience into different groups that have something in common like age, gender, location, and work out the right approach to all of them. If you create a display ad campaign for clothing, make sure the message you tailor to women differs from the one for men.
Choose the best media for a specific business. If you make and sell vegan food, use socials for promoting and receiving orders. Appearance in the local directories in Google search may also address potential clients to you when they google "vegan food near me," for instance.
Use social media popular among your target audience. If your audience consists mainly of young people 14-30 years old, Instagram is likely the most common place for their communication with each other. Facebook is preferable for adults, so the best practice here is to examine your audience, their habits, and global tendencies to make the right choice.
Be creative with your ads. Internet advertising is all about catching people's attention, so make your ads expressive and relevant. Support your creativity with bright colors and huge headlines, but avoid all caps.
Use a clear call to action. There's a little time for getting your message across the audience, so make it clear what you want. Use a short and unambiguous CTA like "Book now," "Learn more," "Grab the promo code," etc., depending on the business and the advertising goal.
Make mobile-friendly ads. Preview all the ads you produce on a mobile phone to make sure they work since 58% of site visits are registered from the smartphones.


References
This HubSpot article "Online Advertising: Everything You Need to Know in 2019" builds a holistic view of the online advertising types. It considers the most popular channels and highlights KPIs to measure.
This WordStream article "Online Advertising: How to Create Effective Online Advertising" explains online advertising types.
The article "Online advertising" on Wikipedia covers its types and channels, explains how to measure its performance, and highlights the benefits.
Last Updated: 2019-11-11