Internet advertising is a way to earn publicity by spreading a word about the brand. The goal is to ignite and sustain interest, keep online presence to gain popularity. The choice of options available makes this advertising form effective, flexible and measurable.
Advantages of internet advertising
Global reach
Advertising online allows to go far beyond geography. You can find customers all over the world. All you need is well coordinated and 24/7 work of you support team.
Targeting
With the help of this advertising mechanism, you can create tailored offers, relevant to every client. It implies dividing the users into segments according to geographic, demographic, psychographic and other criteria. Thus, you'll increase your marketing campaign performance due to high user engagement.
High brand awareness
Online presence is crucial for any brand as it contributes a lot to its popularity. Companies greatly benefit from the buzz around their name. When users come across the same brand more than once through different platforms, they unconsciously consider it to be a trustworthy one.
Easily measurable
Internet advertising is easy to measure if compared to traditional. For any type of online advertising, you can find lots of special analytics tools that enable tracking campaign performance in real time. It helps marketers discover the most effective techniques and correct mistakes in their strategy.
These advantages are common for all internet marketing types. Each of them has its list of benefits and reasons to implement. Everything depends on the industry.
Types of internet advertising
Banner advertising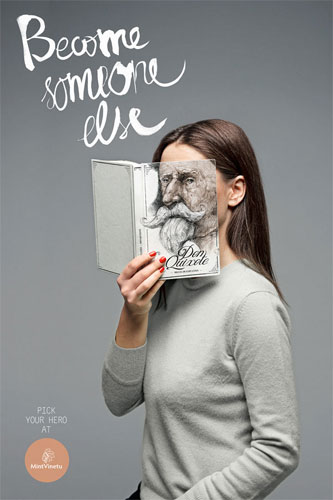 The most famous online advertising form ever. Banners of different sizes, formats, and design are placed on thematic websites for a price. Their aim is to attract the attention of potential clients. Being interested in the offer, users click the banner and are taken to the website. However, the omnipresence of online ads made users blind to it and they don't even pay attention to them when browsing a website.
Search engine optimization
Its goal is to manipulate search engine results to get high rankings. Attempting to be on the top, marketers neglect the quality of the content simply trying to cover all the algorithms. And they get penalties. So, it's important to create valuable and useful content for a user.
Social media marketing
It means promoting a brand in social networks. The effectiveness of this internet advertising type depends on your target audience. Its great benefit lies in the fact that you can use segmentation and create tailored offers in socials as well.
Mobile advertising
It shouldn't be an afterthought as everything is going mobile. More users all over the world check their inboxes on the go, that's why creating and optimizing content for it is an A-list task. To cope with it, make sure your ad is adapted for the smallest screen resolutions and the loading speed is high. Don't forget about eye-grabbing banners with bright CTA buttons.
Email marketing
Email marketing remains the most profitable tool of internet advertising as every $1 spent brings $40 ROI. It helps businesses to generate leads, nurture prospects, increase both customer retention and brand awareness, raise client loyalty. Professional marketing instruments allow to cope with all the above-mentioned tasks without a sweat. Any process can be easily automated. The effectiveness is easily measurable with the help of specific metrics.
Email marketing is the cheapest online advertising type.
Have less than 2,500 subscribers? SendPulse offers a free pricing plan for you. Send 15,000 emails monthly at no cost. Empower it with professional instruments and features. Segment the audience, personalize your campaigns, create branded subscription forms and email templates, run A/B tests. Do your best to craft high-quality content and we'll take care of the technical side of things. Find out more.
Also searched with "Internet advertising"
Rate this article about "Internet advertising"