Public relations (PR) is communication with the public through different channels aimed at building a positive brand reputation. PR managers use social media, videos, and other materials to communicate a brand's story (it can include an idea, product, or accomplishments) to reach the public, win its attention, and change perception.
In this article, we'll uncover the importance, objectives, functions, and types of PR. Next, we'll find out the distinctive features of public relations and marketing, review strategies and tactics. Also, we'll see public relations KPIs, tools, and successful examples.
The Importance of Public Relations
Let's find out more about the benefits of PR that companies can reap. First of all, it's worth mentioning that effective communication with the public through unpaid or earned media helps improve credibility. To become loyal customers, people need to trust a brand. Public relations allow companies to gain trust by communicating a company's story, idea, or product. In a crisis, it helps restore the trust of the brand's customers.
Secondly, it improves brand visibility. Wonderful blog posts, positive stories about a company, product reviews will remain visible on search engines for a long time. That's why companies' teams write positive stories that bring in leads and growth. Thirdly, PR builds connections with communities. It also helps establish relationships with influencers that can promote a brand. Besides, PR enhances online presence and increases sales volume.
Now that you know about the importance of public relations, let's proceed to the objectives.
Objectives of Public Relations
Companies hire experts in public relations to perform certain actions and achieve the following objectives:
build brand awareness;
inform the target audience about a brand's products;
increase demand;
maintain strong relationships with customers;
reinforce a brand;
awake interest;
establish a positive reputation of a brand.
The goals are clear now, so it's time to walk you through the functions of PR.
Functions of Public Relations
PR aims to establish trust among customers and build credibility. The activities of public relations managers help increase brand awareness, determine and communicate your brand's message to the public. Moreover, effective PR develops positive promotion and helps maintain a company's reputation during a crisis. Let's now review the functions in more detail. PR professional:
prepares and presents news releases;
tells a company's story and answers journalists' questions;
measures company's news coverage;
becomes a spokesperson at various events;
creates content, reports, and speeches;
represents a business in front of stakeholders;
manages company's social media accounts;
creates and maintains a company's favorable public image;
organizes press conferences;
searches for cooperation with other companies in the industry;
pitches stories to the media.
Now that you know the responsibilities of a company's PR manager, let's jump into the types of public relations.
Types of Public Relations
When it comes to business, everyone shares a certain opinion: customers, business owners, stakeholders, government, and the public. There are many types of PR that help express different viewpoints, they are as follows:
strategic communications (creation and development of certain strategies which PR managers follow to achieve the company's goals);
community relations (direct engagement with audience or community through different communication channels);
media relations (communication with media aimed at conveying a company's main message to the audience);
public affairs (establishing and building relationships with politicians, governments, and other decision-makers);
online communications (choosing the best digital platforms to build online presence and relationships with influential blogs, and opinion leaders to attain brand's objectives);
internal communications (development of programs to keep the company's employees satisfied and loyal);
crisis communications (a team of professionals manages a company in a crisis and develops a clear crisis communications plan);
In the next section, we'll figure out the main features of PR and marketing.
Public Relations vs Marketing
Since PR and marketing have several similar functions, it can be difficult to differentiate these two terms. Well, let's start with definitions of these processes and then move to the key differences.
Public relations is the process that primarily focuses on shaping a positive reputation of a company by using different techniques. When building public relations, PR managers target all parties involved: stakeholders, customers, media, and the public.
To enhance brand awareness and build good relationships with companies and stakeholders, professionals manage messaging on different communication platforms. With the right messages, PR can change minds.
The positive results of public relations include additional exposure and change in people's perception of a brand. The main responsibilities of PR managers involve speech writing, managing releases, press pitches, building and developing good relationships with media, and opinion leaders.
Marketing is the process that encompasses advertising and email campaigns, client research, and sales strategies aimed at promoting products or services and increasing sales. It has three main purposes: capture attention, educate leads about a product or service, and convert them into customers. The main target audience of marketers is prospective or current customers.
Marketing has the power to sell. Professionals make everything possible to achieve the best results in selling: they create unique advertising campaigns, develop strategies to attract customers, and approaches to sell their goods. Companies' owners measure the success of the marketing strategies by tracking and analyzing the positive changes in their sales and revenue.
In a nutshell, PR focuses on establishing a positive reputation of a company whereas marketing helps promote a certain product or service and increase sales volume. Next, we'll talk about strategies and techniques.
Public Relations Strategies and Tactics
Enhance your social media presence
Share compelling stories and the right information
Consider partnership
Celebrate anniversaries creatively
To kickstart public relations, you should know at least several strategies. Below you can see the most effective tactics, so let's explore them right away.
Enhance your social media presence
To reach and communicate with prospects and customers, modern brands often use social media platforms. To do it, you need to create accounts on the most popular social networking services like Instagram, Facebook, Twitter, and messaging platforms like WhatsApp, Messenger, and Telegram. These mediums will help you reach out to the public, announce special events, contests, and publish informative and interesting blog posts, videos, or photos. Besides, you should answer customers' questions and provide support.
Star Wars gained the love and respect of movie fans for their tweet congratulating Marvel Studios on their success with "Avengers: Infinity War".
Share compelling stories and the right information
PR is about communicating the right messages and information to the right people. To establish a positive brand reputation, you should choose appropriate language, tone of voice, and create messages that resonate with customers' desires and needs. Pick interesting and engaging topics and write articles that communicate value and relevance. Besides, don't forget to create a unique story about your company and its product for the media.
Let's take the story of The Body Shop, for example. On its website, the brand mentions its social responsibility. The Body Shop pioneers social change: it cares about the environment, society, and animals. The company also redefines beauty and empowers women and girls.
Consider partnership
One more great idea is a strategic partnership. It opens new opportunities and new perspectives. You can conduct contests, create new campaigns, or cross-promote each other. By using the visibility of your partner, you can enhance your customer base and multiply the number of leads. If you need strong local community connections, this is the most suitable PR strategy.
For example, BBC Earth partnered with Airbnb to conduct a contest and reward winners with a trip to the Bahamas to spend three days on the vessel used in Blue Planet II.
Celebrate anniversaries creatively
In case your company exists for a significant period, make this date special for your customers and employees. You can provide customers with some special offers or great discounts to encourage people to buy your products. As a result, you'll improve brand awareness, reputation and increase sales.
In 2015, eBay celebrated its anniversary with a birthday campaign "Happy 20th, eBay!". On its birthday, the famous company provided customers with 20 days of new deals. So, clients had more reasons to visit the website. Besides, eBay released an updated app to inform shoppers about the latest deals.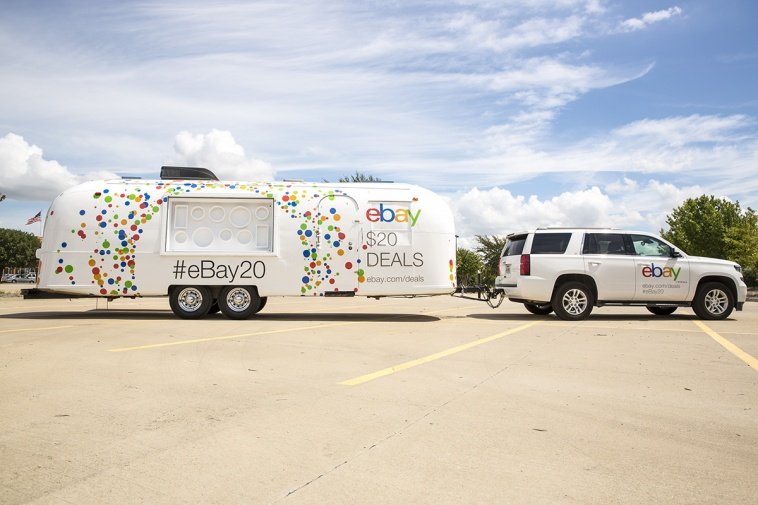 Now we'll move to the next section to explore PR KPIs.
Public Relations KPIs
To find out whether your public relations perform well, you need to track and analyze KPIs. Below we'll unpack KPIs you should monitor to figure out the performance of your public relations.
Social media engagement. See the number of comments and shares of the content you create. It will show you how many people are interested in your company on social media.
Media outreach. With this indicator, you'll know the number of your press releases, pitches, and their performance. Besides, you can find out whether you succeed in building strong relationships with journalists.
Sentiment. Look through the articles that mention your company or product. This way you'll understand whether your brand evokes negative or positive emotions and associations. This point is very important since it influences and shapes your reputation within the market.
Event promotion. If PR strategy is successful, it captures attention and drives more people to attend the company's events, gathers media, and builds good relationships with influencers. Check out how many attendees your events have.
Domain authority. By placing links on reliable third-party sites, your company improves its domain authority. So, consider monitoring the changes with special tools like Ahrefs or Moz.
Earned traffic. By tracking the traffic you managed to receive from your earned coverage and links, you can also understand if your business grows. Use special tools like SEMrush, Google Analytics, or SE Ranking to check the traffic on your website.
Now that you know the key KPIs, let's proceed to the most useful tools.
Public Relations Tools
Professionals use public relations tools to improve the reputation of their companies as well as internal communication. There are tools companies leverage for sure to communicate with customers, stakeholders, and media. So, let's review them to establish great public relations within your business.
Press kit. This kit contains all necessary promotional materials about a company. It includes a brand story, marketing assets, media mentions, press releases, and samples of articles. Often brands have press kits on their websites so that journalists can learn about companies and tell compelling stories to the public citing the primary source.
Events. To draw the attention of people to new products or company's activities, brands arrange seminars, conferences, contests, etc. These events won't leave the public indifferent and encourage people to participate.
Press releases. They allow brands to deliver official information to the members of news media and serve as original informants. Press releases guarantee immediate exposure to the audience and help increase sales. Besides, they drive traffic to your website and have the potential for social sharing.
Fact sheets. A fact sheet is an overview of essential information about your startup or an established company. Simply put, it's a summary of your brand. The information in it is concise and easy to understand. A fact sheet includes mission, vision, position within the market, an overview of a product, customer insights, and key metrics. Sales teams, investors, and PR for internal and external purposes.
Employee relations program. Relationships inside each business are also crucially important. PR people are often engaged in developing employee communication programs and additional materials that support them to improve internal communication.
Publications. To develop public relations, brands often publish articles in magazines and share blog posts, write stories, brochures, and annual reports. They help communicate the necessary information to the companies' target audiences and drive interest.
Now that you are aware of the tools, let's walk you through the successful examples of PR.
Successful Examples of Public Relations
There are many examples of great public relations. We've prepared the most successful ones from brands you probably know.
Lyft & Netflix
The prank from Lyft and Netflix was one of the reasons for an incredible excitement before the premiere of Stranger Things 2. The Lyft driver took several customers to unfamiliar places and scared them with different strange things happening in the car. As a result, brands obtained even more buzz and hype around the famous TV series.
Old Spice
The company is famous for its interesting approach to the creation of its campaigns. Although people still probably remember a commercial with a sporty man on the horse, Old Spice prepared a new ad in 2018. To drive interest to its new product, the brand provided readers with red paper blazers that had a smell of Old Spice Captain product.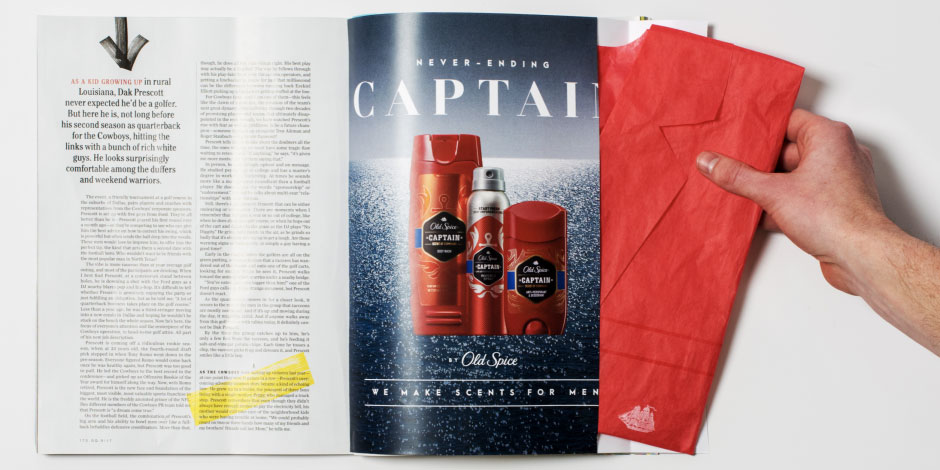 Simply put, to establish a positive brand reputation, you need to have a professional to deal with press releases, publications, and other PR tools. The right approach and strategy will help you inform different people about your company and communicate a compelling story to a wide public.
Resources:
This article tells 5 things to know about public relations.
In this article, you'll find the functions of PR.
In this article, you'll find strategies, tips, and examples.
Last Updated: 16.07.2021