How to Check Your Sender Reputation
Monitoring the factors like your sending volume and frequency, abuse complaints and traps, bounces, unsubscribing, and users' interaction gives you an overall picture of your sender reputation. However, there are tools like Mail-Tester and SenderScore to find out more specific information.
Mail-Tester
This tool analyzes an email's structure and searches for any spammy words, files with prohibited content, technical issues, etc., and gives a rating to evaluate a potential email campaign.
Step
1

: Copy the randomly generated address

Mail-Tester produces new random email addresses every time you reload the page. Copy this link.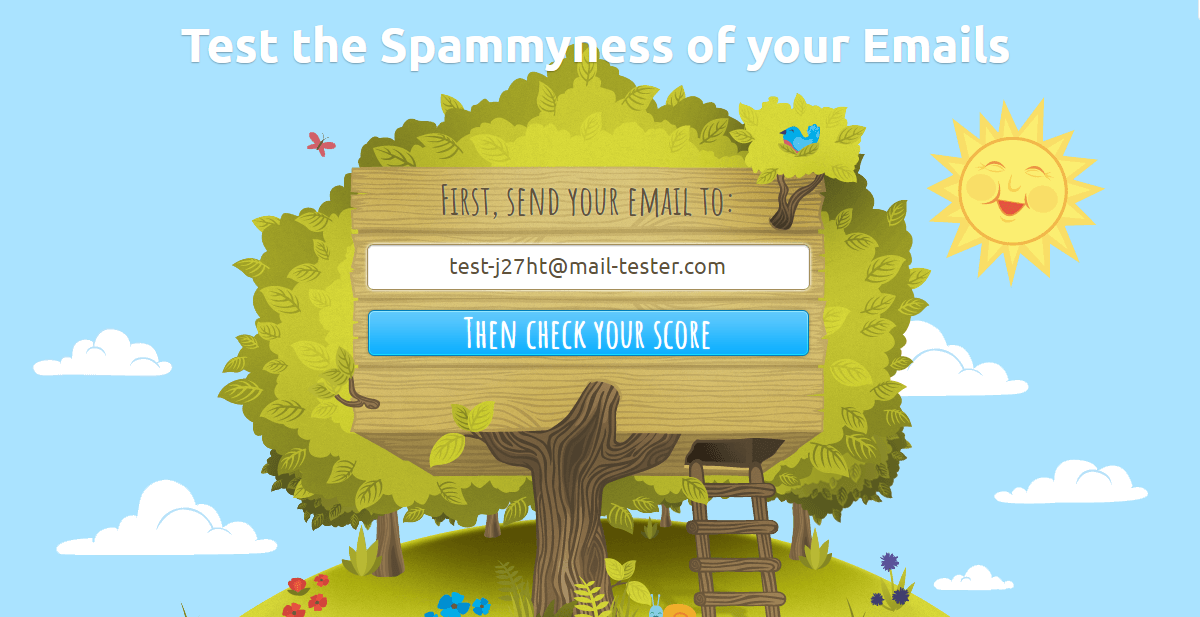 Step
2

: Paste the address and send your email

Create a mailing list for tests and paste the random address. Build an email campaign and send it to the recently created mailing list.
Step
3

: Examine the results

Go back to Mail-Tester and click "Then check your score." Look at the overall rating. Click on the cross near any of six aspects to see the details. The elements Mail-Tester checks are SpamAssassin, Authentication, email format, blacklists, and broken links.
SenderScore
This tool provides you with data about your sender domain and SSL information — small data files that digitally bind a cryptographic key to a company's details.
Step
1

: Check a website

Enter an IP address or the domain of a site you want to analyze. Click on "View Report."
Step
2

: Look into the metrics

SenderScore provides with "Sending Domain Information," which includes MX Record and SPF record. You can also check SSL information (SSL Certificate, the owner of the website, its location, etc.)
Last Updated: 22.02.2023