How to Send a Confirmation Email
A confirmation email is the beginning of your communication with the clients. A confirmation email is sent if you use double opt-in subscription. Sending this email, you can be sure that the email address is valid and that a user is really interested in your work as they need to confirm the subscription twice.
With SendPulse, you can create a subscription form alongside a confirmation email for free. A confirmation email is created automatically in a couple of minutes.
So, how do you create a confirmation email?
Step 1. Create a subscription form
Choose "Subscription forms" and click "Create subscription form". Then, select from form templates to choose a ready-made one, or create your own in our form builder.
Here is the guide on how to create a subscription form
Step 2. Create a notification about a subscription
Having created a subscription form, go to "Form options."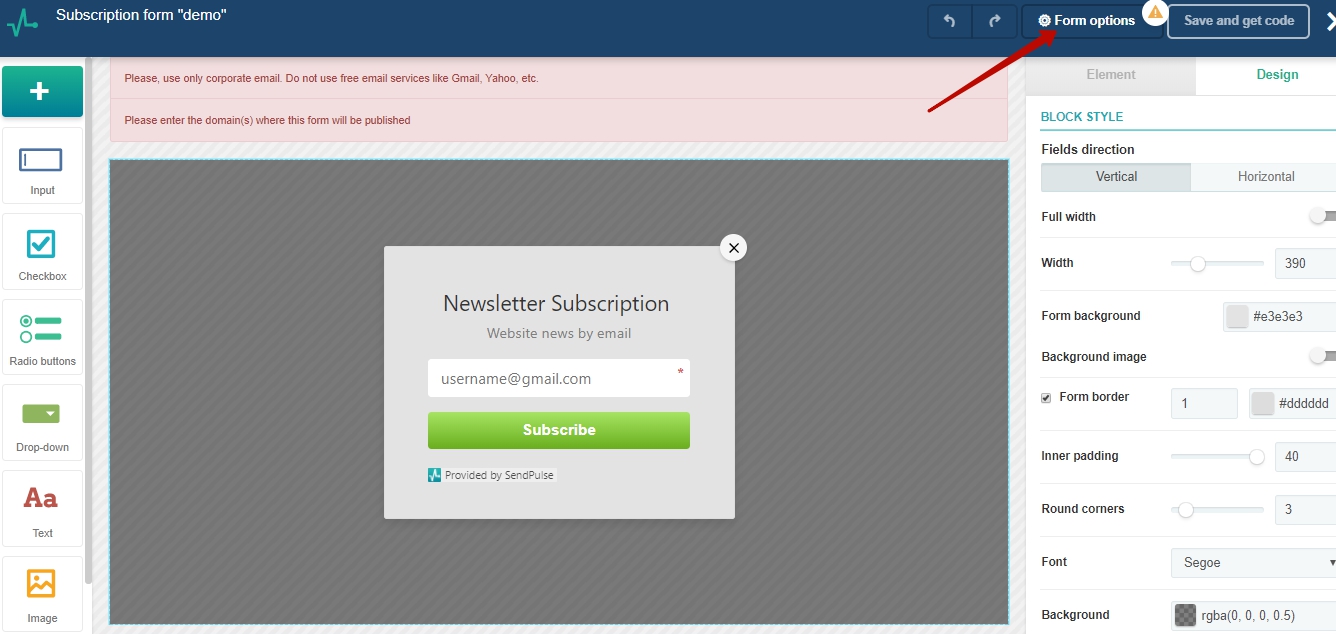 After users fill out a subscription form and click "Subscribe", they will see a message – a notification about the subscription. Inform them that they need to confirm their subscription otherwise they won't receive emails. Enter a notification title and text.
Step 3. Create the text of the confirmation email
Fill the "From address" field and make sure it's a corporate email address. Using a corporate email, there are more chances to go avoid spam-filters. If you have a website with a registered domain, for example, mywebsite.com, add your name before it and your corporate email will look like this: myname@mywebsite.com.
Edit the text of the email with the help of HTML editor or by inserting the code.
Step 4. Choose a confirmation page
Subscribers will be redirected to this page after clicking a confirmation link.
Choose the action after subscription.
If you redirect a user to your own thank you page, enter its URL.
Now you are ready with your confirmation email, click "Apply changes".
Last Updated: 09.08.2022