Every email sent via SendPulse's email service must include an unsubscribe link.
If a user doesn't add this link to the email template, our service will insert it automatically:

How to Change the Unsubscribe Link Text
1. Open Email templates menu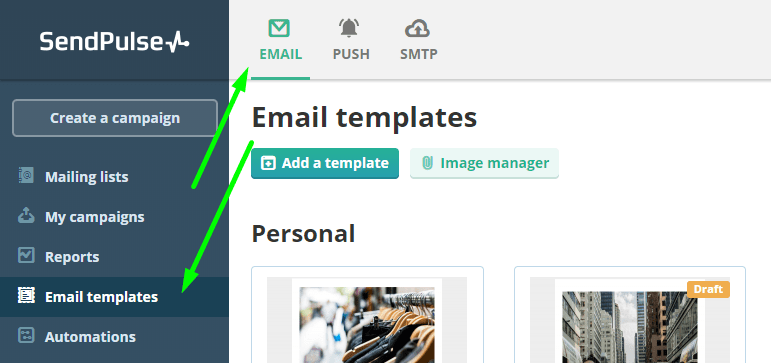 2. Select an existing template or create a new one
If you decide to change an existing template, edit it.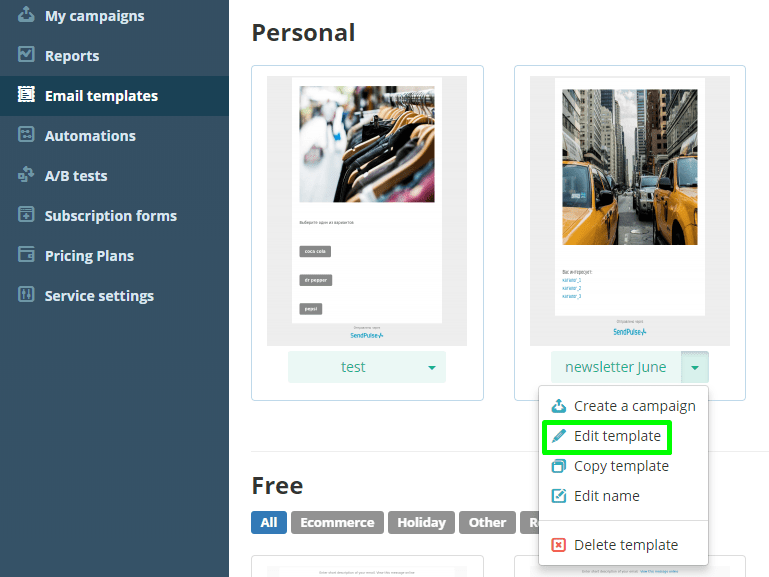 Highlight the part of the text in the template where you would like to insert the link and open the Variables menu.
3. Select "Сlick here to leave the mailing list" variable
Now you have added the unsubscribe link to the template.
If you need to change the text of the link, click on the highlighted variable text and click Insert/Edit link:
And change the text in the box: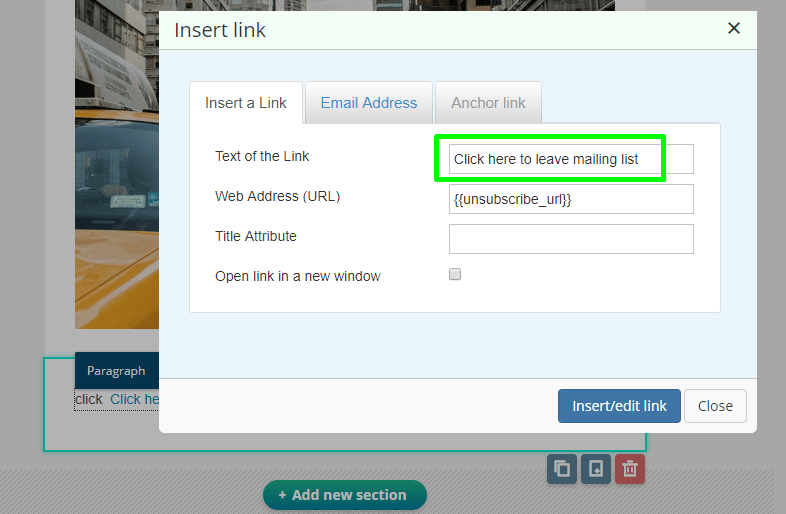 Click Insert/edit link button to confirm the changes.
Now you can use the template in a campaign.
When your client receives the email and clicks the unsubscribe link, and an unsubscribe box will pop up:
Now recipients of your newsletter can unsubscribe from it or report spam.
Last Updated: 2020-01-29