How to Add an FAQ Section to Your Website
Available with the
Pro
plan and above, as well as during the 7-day free trial
In the SendPulse Landing Page Builder, you can add an FAQ section with detailed answers to frequently asked questions from your users in a structured way. On the site page, the element looks like a list of questions, by clicking on a question you can expand the text with the answer.
Add an Element
Add the "FAQ" widget to the desired part of the template. 
To change the text and formatting, click on the text or the heading, and the text editing panel will open. You can change the color and font for a specific part of your text, add a link, or create a list.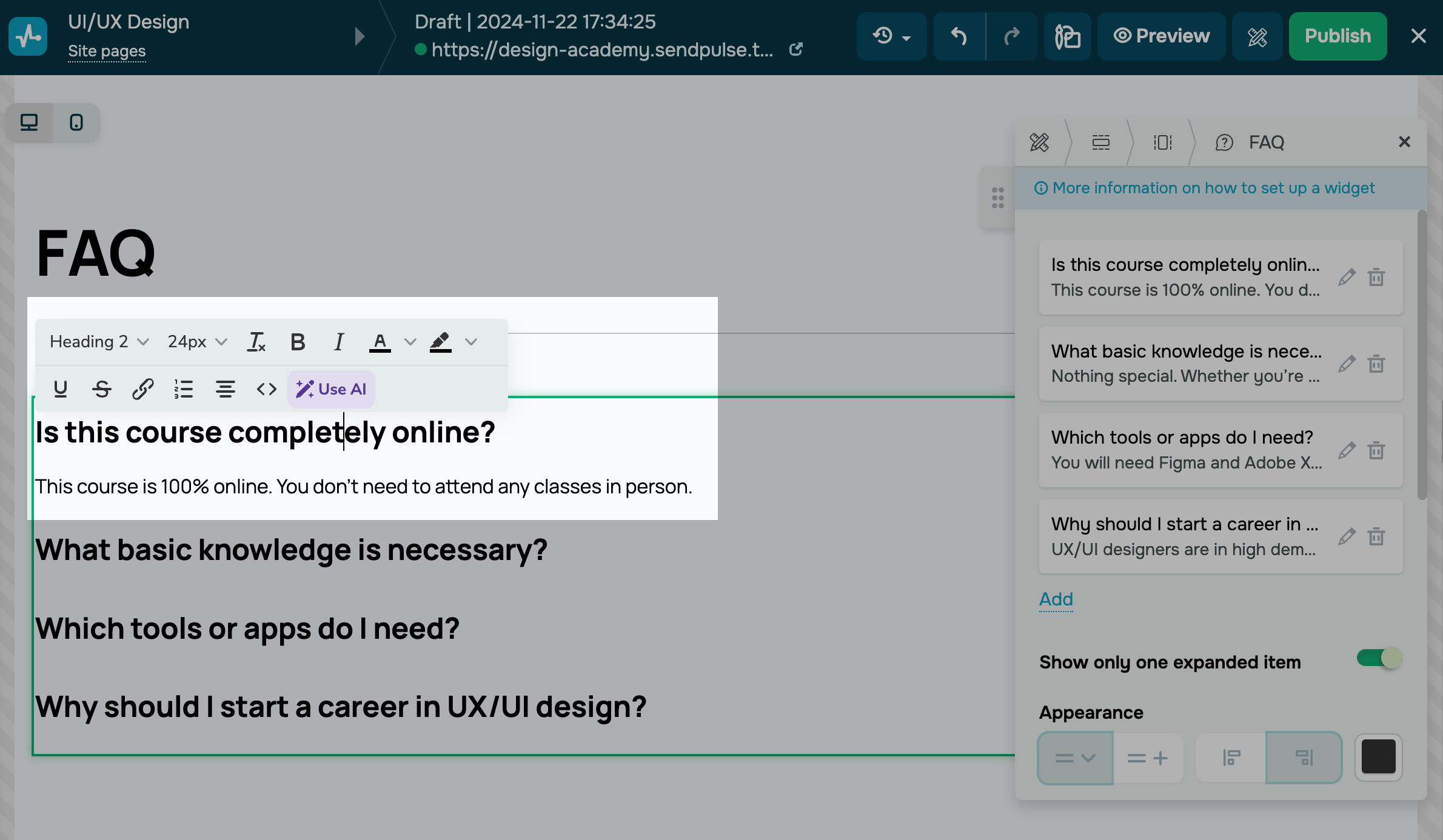 Set Up Questions
To add a new question, click the pencil icon in the left corner of the widget, and click Add in the opened panel on the right.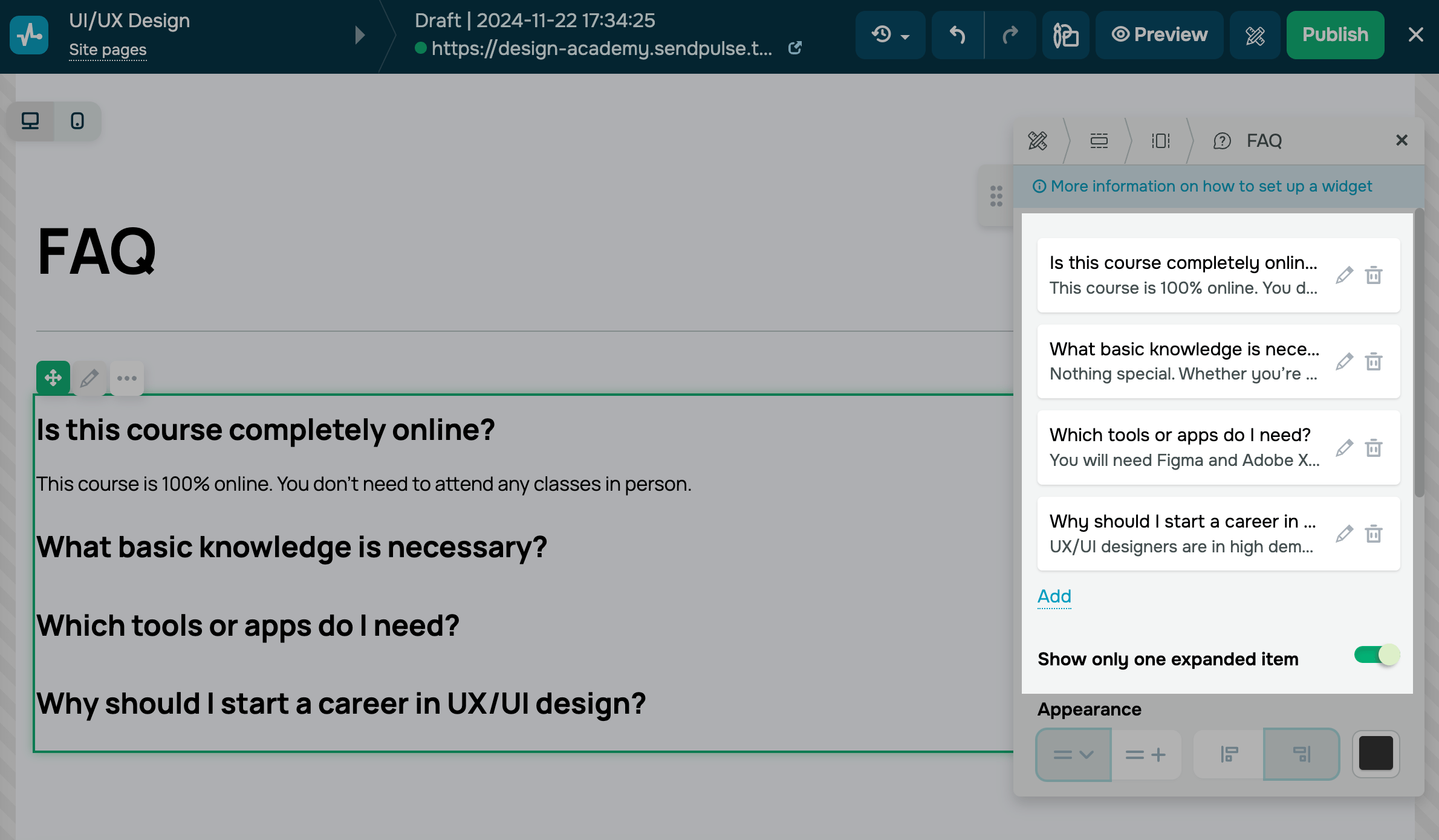 Customize the Element
Select your icon style, location, and color. You can also add or remove a divider and choose its color.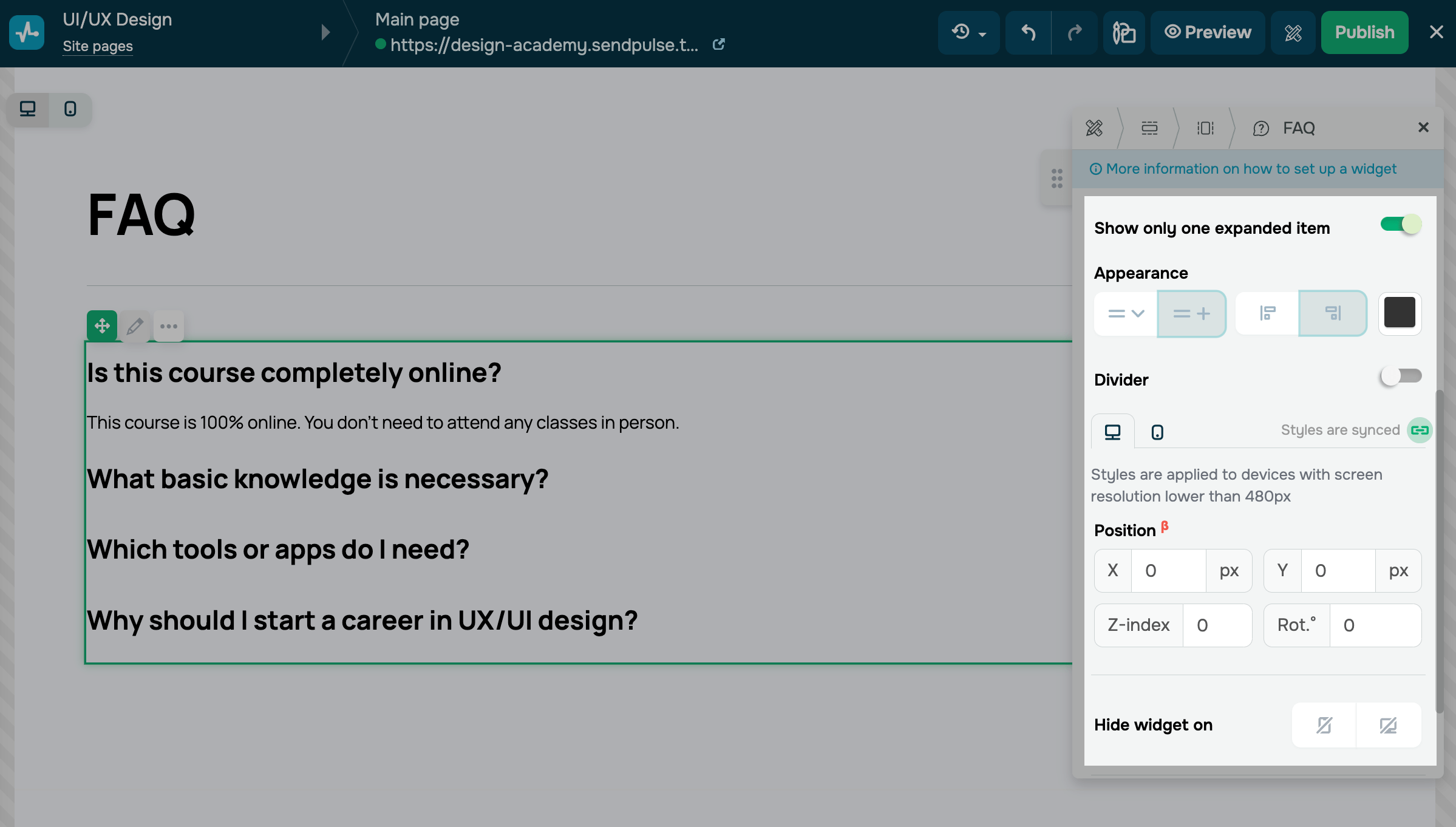 Last Updated: 25.10.2023