How to Work with the A360 Builder
With Automation 360, you can implement CRM, EDU, web push notifications, chatbots, and email campaigns in a single funnel and set up a flow scenario to automate your communication with customers.
Learn how to use additional tools to work with the elements during the creation of the flow.
How to Create a Flow
Go to the "A360" section, and click Create automation. Add elements according to your scenario.
See also: How to Create an Automation Triggered by an Event, Automation 360 Elements (blocks), Starts of Automation 360 Flow.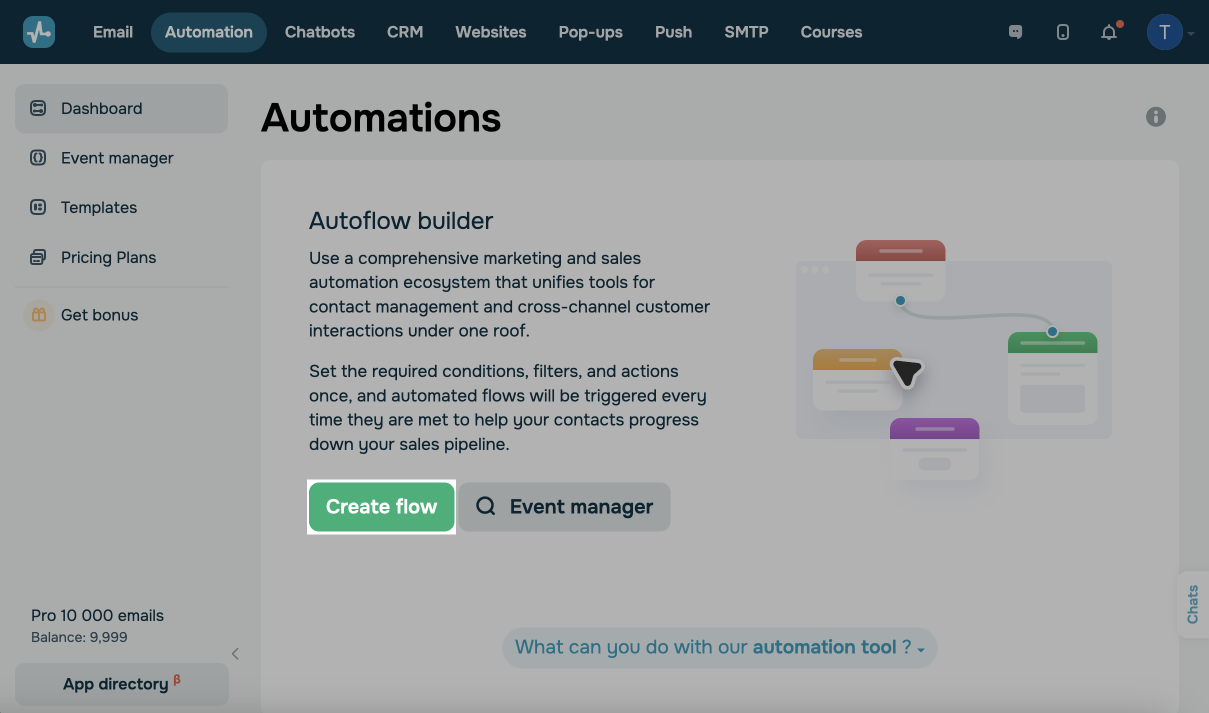 How to Add Titles to Elements
If you have a large flow with many elements, you can give names to the elements to identify them better.
Click an element. In the opened panel, find the "Element name" field, and click it to enter a name.
By default, your element name will also become its title.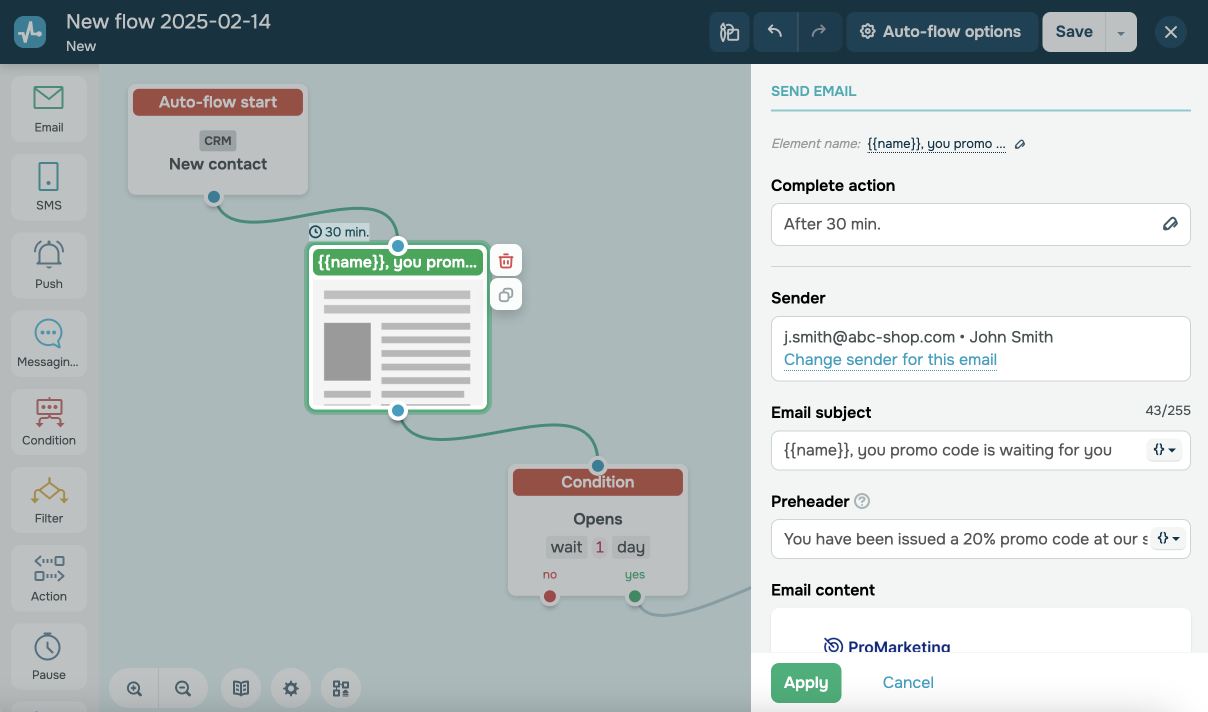 Rename the element and click Change.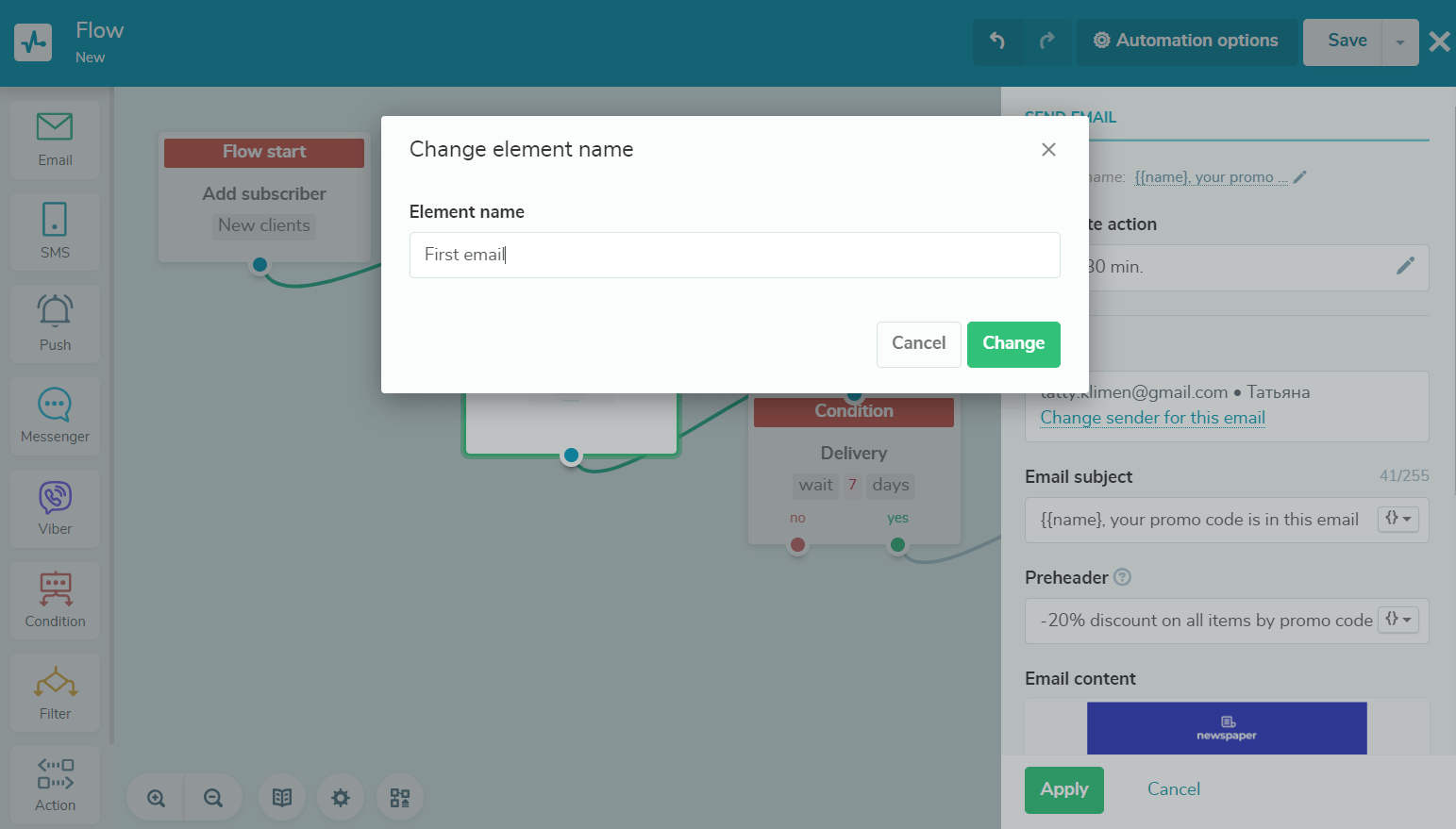 How to Show or Hide Grid Lines and Align Elements
To arrange your elements, use the grid in the builder. To display it, click the settings button at the bottom, and turn on the "Show grid" toggle.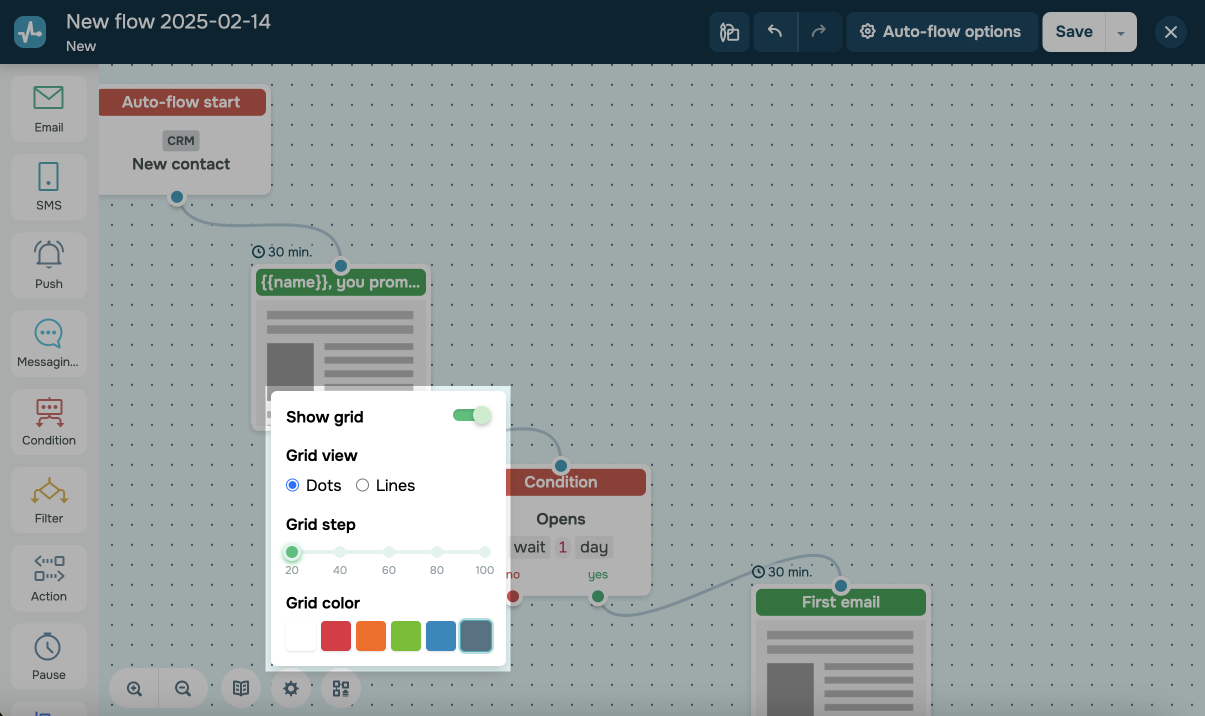 Select a grid type ("Dots" or "Lines"), and choose your grid spacing (20, 40, 60, 80 or 100).
How to Scale the Background for Element Capacity
You can scale the visible area by scrolling the mouse wheel or using hotkeys:
Press Ctrl + Shift + + to zoom in the background;
Press Ctrl + Shift + - to zoom out the background;
Press Ctrl + Shift + G to show/hide the grid.
To find more setting prompts, click the book icon at the bottom.
How to Align Elements
You can also align elements automatically by clicking the align icon at the bottom of the builder. Elements are aligned in the same order they will be sent.
How to Copy a Finished Element with Settings
To avoid creating a new element from scratch, copy an existing element and its settings, for example, an email element with a given template, subject line, and parameters.
Choose an element, and click Copy next to it.
You can move the copied element to any part of the visible area or beyond it.
How to Copy, Move, or Delete a Group of Elements
You can select, copy, or delete multiple elements in a flow. This will help speed up the process of creating your flow if some elements are identical or similar.
Hold Shift and the left mouse button, and select elements. Then, click Copy or Delete — these buttons will appear after you select your elements.
Selected elements can be moved to another part of your workspace, even outside the visible area. Selected elements are copied and moved with their settings and links.
Last Updated: 18.01.2023