How does the "Subscription" pricing plan work and how to cancel autorenewal
A subscription to a plan is an agreement between a user and a service, according to which the service organization agrees to provide the user with a set of services under the terms of the plan, and the subscriber receives the right to use the services and undertakes to pay for these services.
All modern services use auto-renewal for their subscription plans. It is set so that after a billing period ends, the provision of services does not stop (in our case, it is sending automated and mass emails).
There are two billing periods in the SendPulse service:
This means that once a month (or a year), your card is charged for a chosen plan.
The monthly deduction occurs only in the case of a card payment.
How to cancel auto-renew in your pricing plans
To cancel automatic autorenewal for an activated subscription, click on the avatar in the upper-right corner, and go to Payments > My Subscriptions.
Select the pricing plan that you want to disable and click Cancel subscription.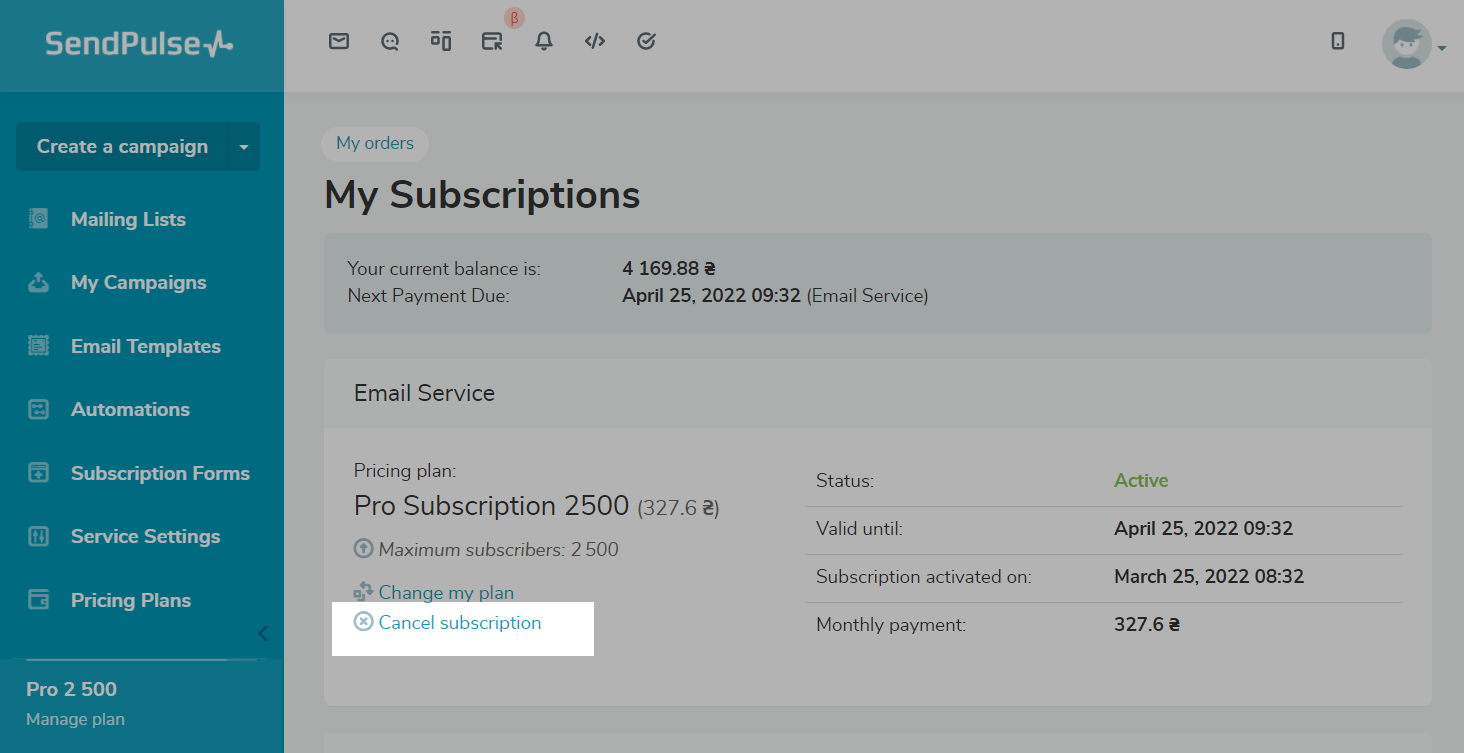 When the billing period ends, the card will not be charged, and sending of emails will stop. When the plan is paid, auto-renew is automatically enabled.
What if I don't like the monthly charge
With SendPulse service, there are "Pay as you go" plans, where you buy emails. When all the emails provided by the selected plan are sent, no more email messages are sent. To resume sending emails, buy one of the "Pay as you go" plans again.
Last Updated: 04.12.2023