How to Manage Inactive Mailing Lists
You can remove mailing lists you do not use from your account and shorten your contact lists. Inactive mailing lists are lists that you have not sent campaigns to or that you have not added new email addresses to in the last 3 months.
Read also: How to Manage Inactive Contacts.
Go to the "Email" section, "Mailing lists" tab, and click Update contacts and list.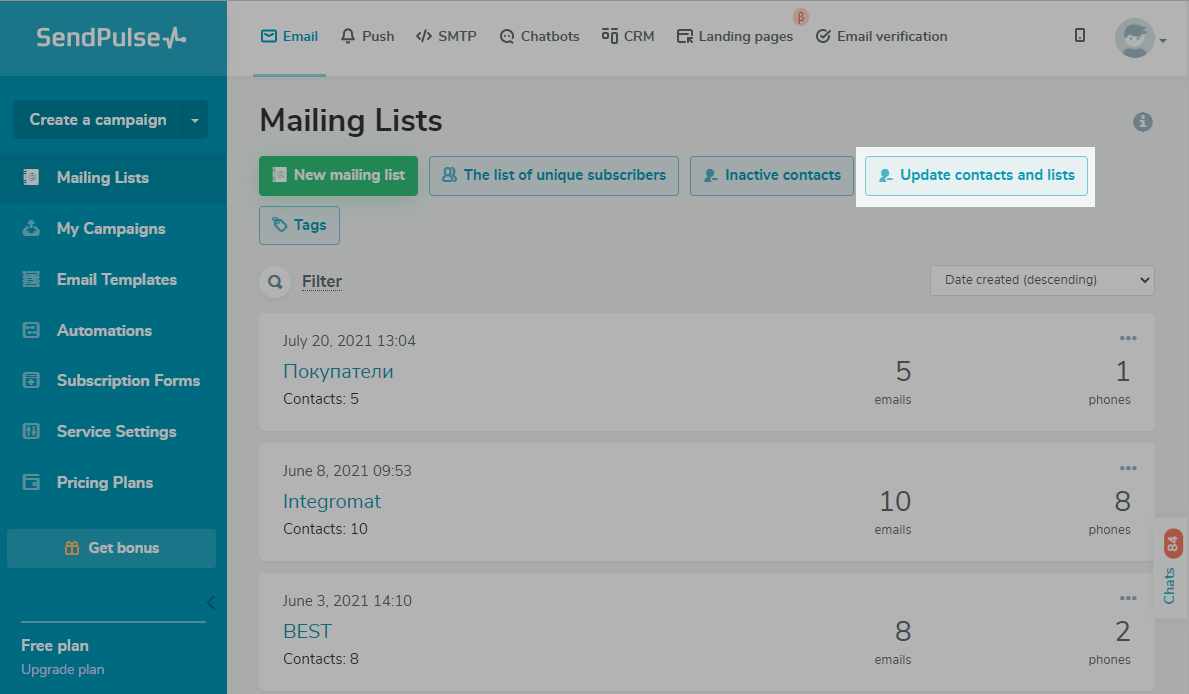 Select "Find inactive mailing list."
Click Find.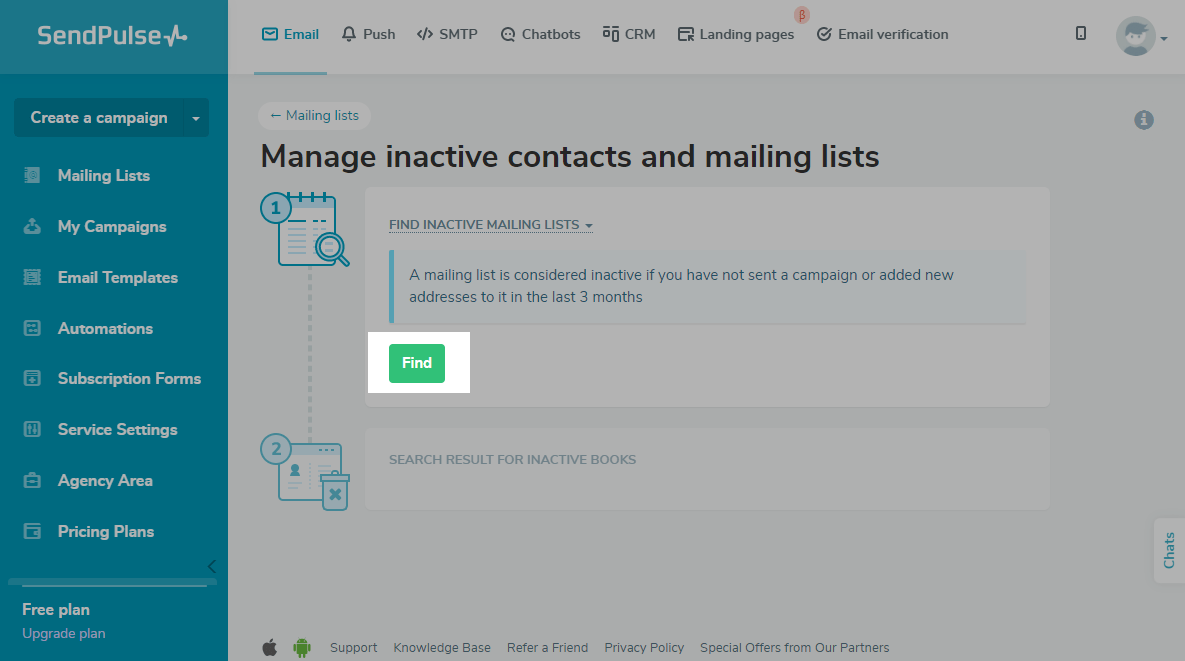 The search may take some time. After the search, you will receive an email notification and then you can go back to the page and check for inactive mailing lists.
You can select all mailing lists or one and delete them.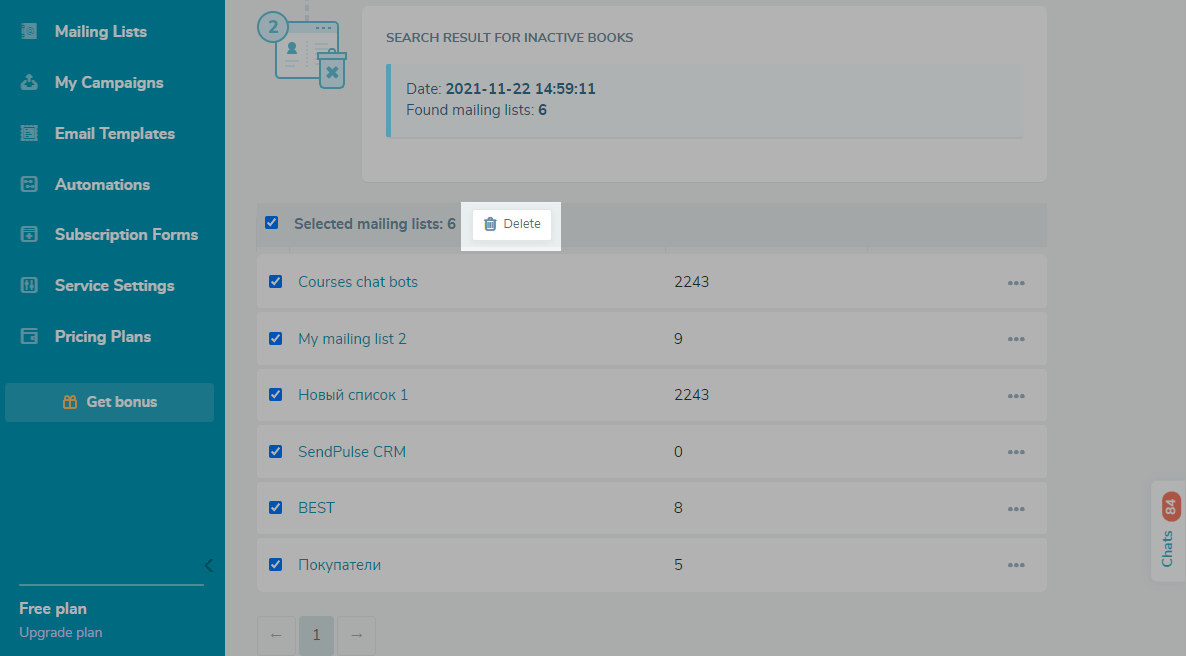 Last Updated: 11.08.2022