How to Stop a Flow by an Event
When you create an automation flow, you can add an additional condition to stop sending subsequent messages at any time.
For example, when a customer has returned to their abandoned cart and paid for their order, you no longer need to send them uncompleted checkout reminders.
To add such an event, go to your flow start, and find your start trigger.
Turn on the "Stop series by event" toggle, and select an event or several events from your list.
The flow will stop if at least one of your selected events is triggered.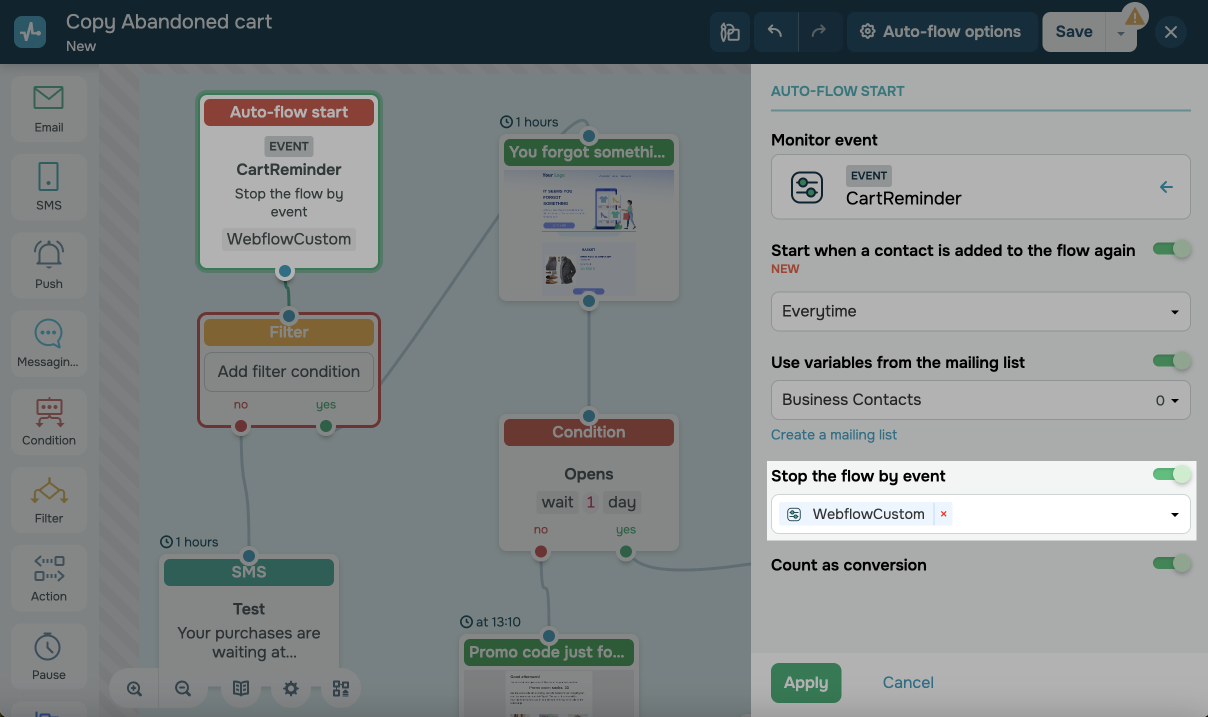 If necessary, turn on the "Count as conversion" toggle.
Once the specified event triggers, your automation flow will stop and send no subsequent messages.
Last Updated: 15.06.2023