First, you need to decide what event will stop the automation flow. After you have decided, you need to create that event. Read here how to do it.
Next, at the very the beginning of the automation flow creation, check the slide button "Stop series by event."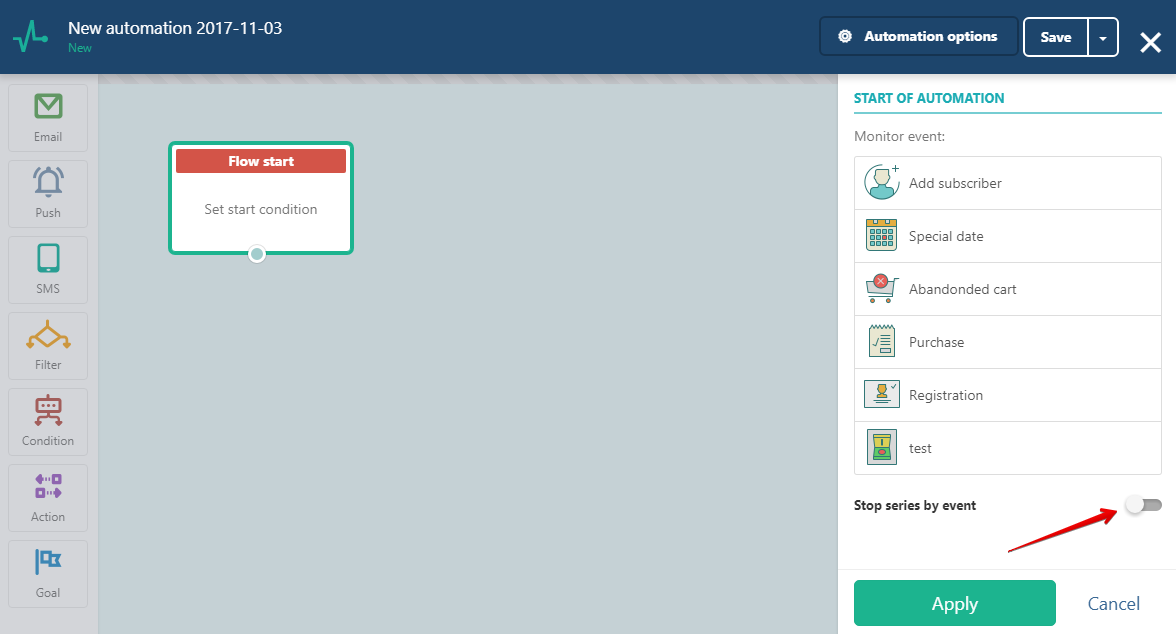 And than select from the list the event that will to stop the automation flow.
As soon as the chosen event triggers, the automation flow will stop for any recipient who meets the conditions of the stop-event.
Other useful articles
Popular in Our Blog
Rate this article about "How to send a stop event"
Try SendPulse today for free
Sign Up