How to unsubscribe from push notifications
How to unsubscribe from push notifications
How to unsubscribe from push notifications in Google Chrome
Method 1. When you receive a message.
When you see a push notification, click on the right mouse button to open a drop-down menu.
Click the «Disable notifications» button.

Method 2. Via the notification icon.
If you accumulate unread notifications then a bell appears in the tray. Clicking on it opens the control panel for push notifications.
You can view all the missed notifications in the panel, put on the «Do not disturb» regime or disable push notifications altogether. It's enough to uncheck from the sites you don't want to receive notifications from.
Method 3. Managing notifications in your browser.
Go to the browser menu and choose "Settings".
Take these next steps: Advanced Settings -> Personal Data -> Content Settings -> Notifications -> Configure Exceptions.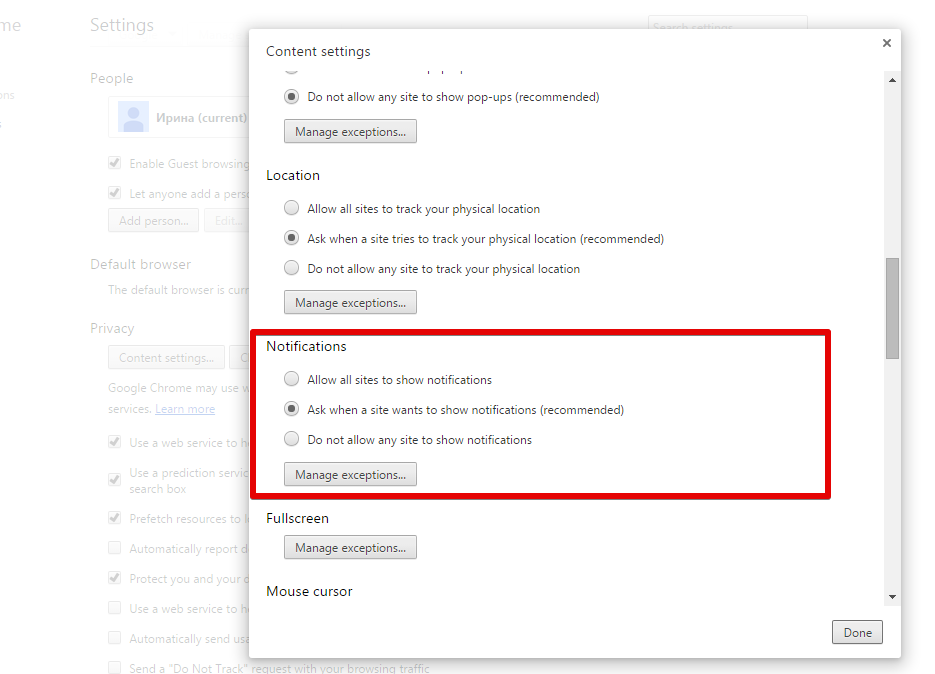 3. In the open window, choose the subscription you want to unsubscribe from and delete it.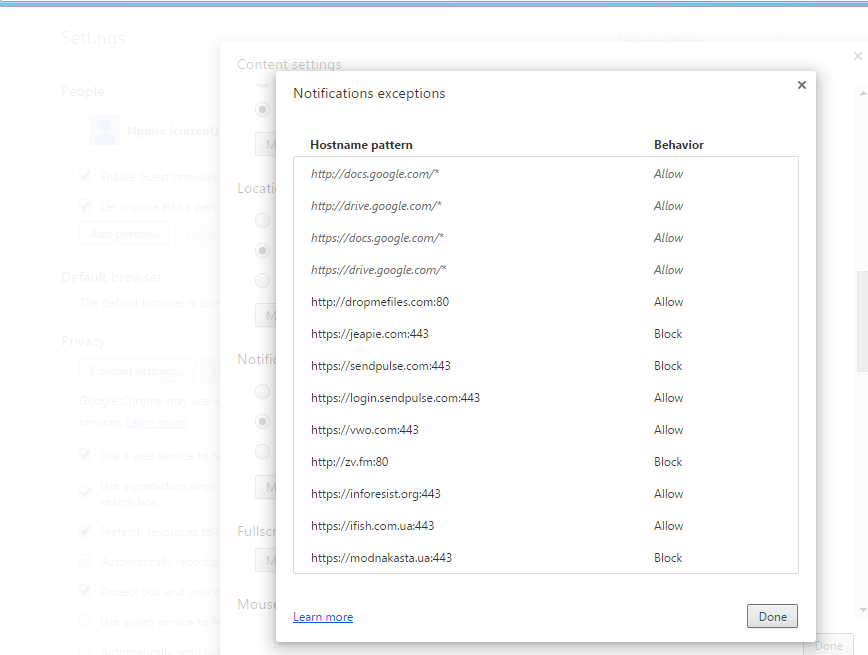 How to unsubscribe from push notifications in Safari
Take the following steps: Open Safari -> Settings -> Notifications. Then disable all unnecessary subscriptions.
You can also configure the «Do not disturb» regime and the delivery time, etc. In order to do this, go to the «Notification Preferences» menu.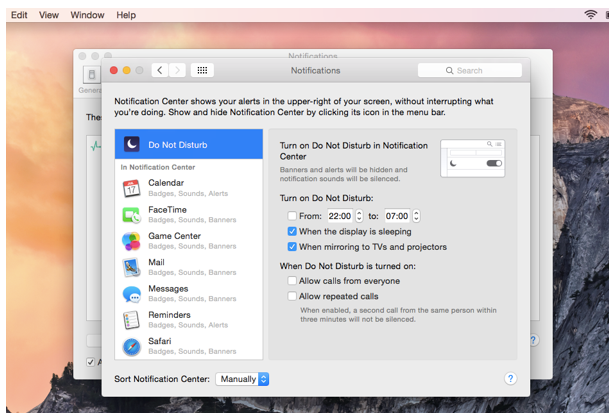 Here is how to revoke Web Push permissions for a specific site in Firefox:
Web Push is always opt-in in Firefox. A site cannot send you push messages without your permission.
To stop a specific site from sending you push messages:
1. Click the Menu button and choose Options.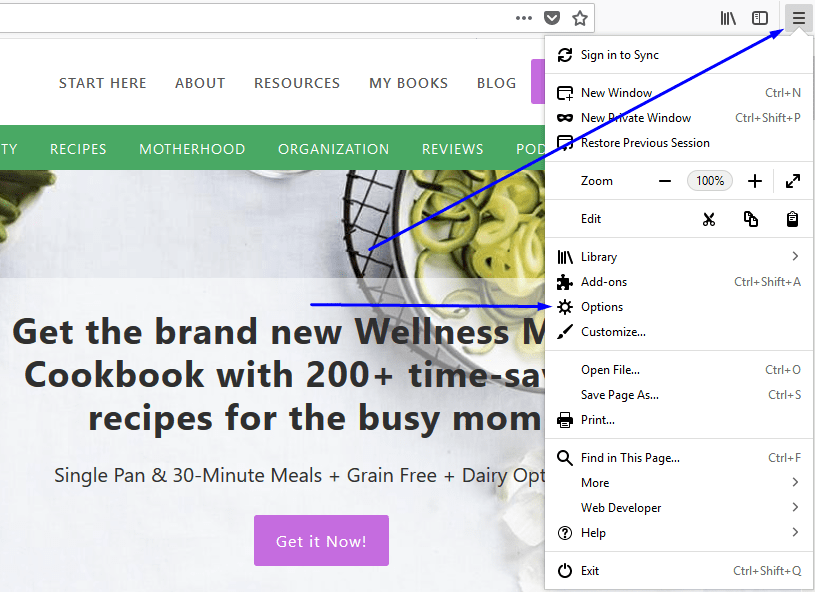 2. Select the Privacy & Security panel and go down to the Permissions section and click the Setting button next to Notifications. 
3. Select the website and click Remove Website: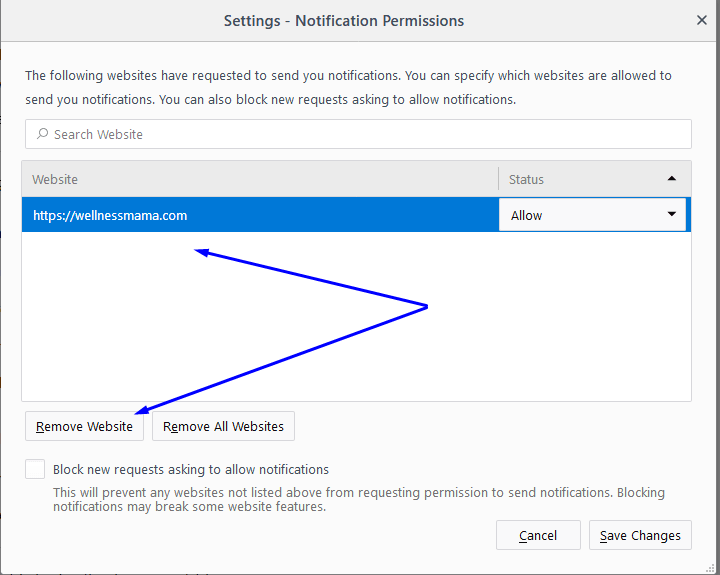 To stop all sites from sending you push messages, follow the above steps except, instead of selecting a specific site, click Remove All Websites.

Websites will not be able to send you messages and will need to ask your permission to send them in the future.
Should you decide to stop web push notifications when you are on a specific web page, do the following:
Click the Info icon to bring up the Control Center, find the Receive Notifications permission and click the X next to Allowed to remove the permission: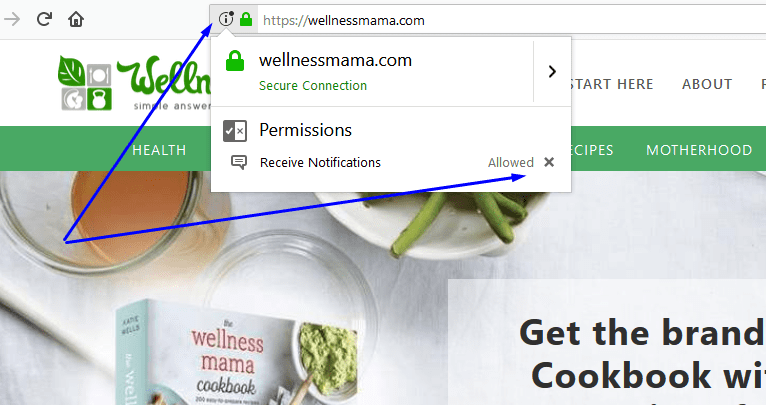 For Opera browser users:
1. Open Opera Menu:

2. Then click open Settings:
3. Here you need to open Websites menu and scroll down to Notifications menu and click Manage Exceptions button:
You will see to see the sites whose notification permissions you've already Allowed or Denied: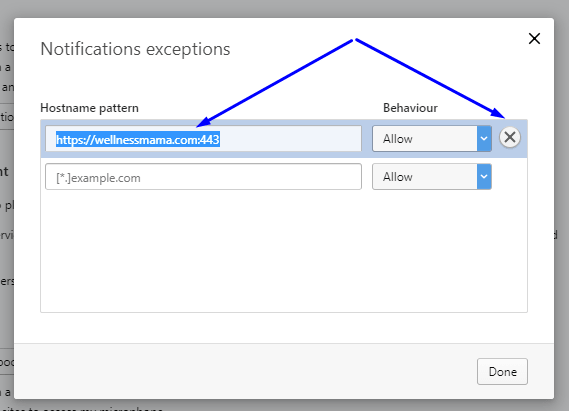 4. Select the website on that list, click the X next to Allow to remove it from the list.
Click Done to save the changes.
Chrome browser on Android devices
1. Go to the website you don't want to receive notifications from.
2. To the right of the address bar, tap More


and then Info:
3. Tap Site Settings: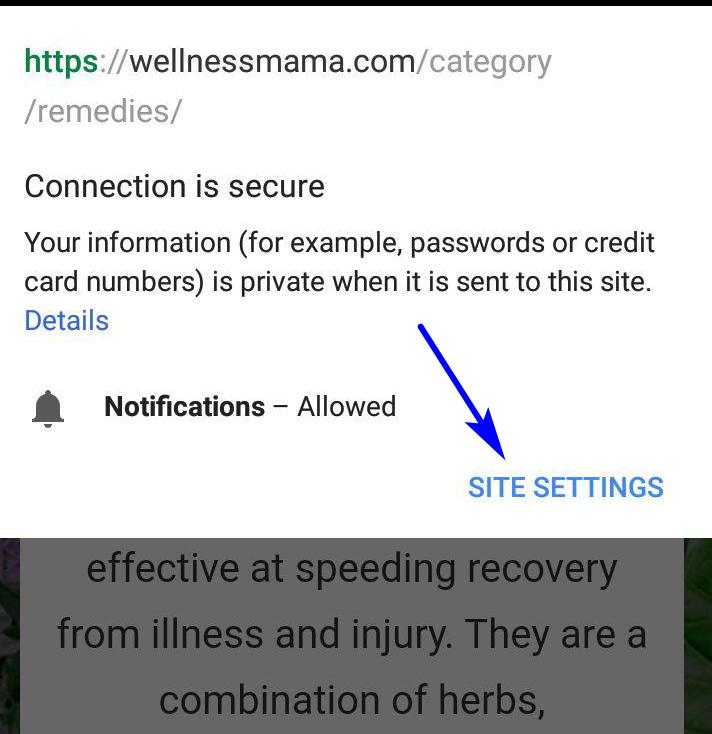 If you don't see the setting here, this website can't send you notifications.
4. Select Clear & Reset: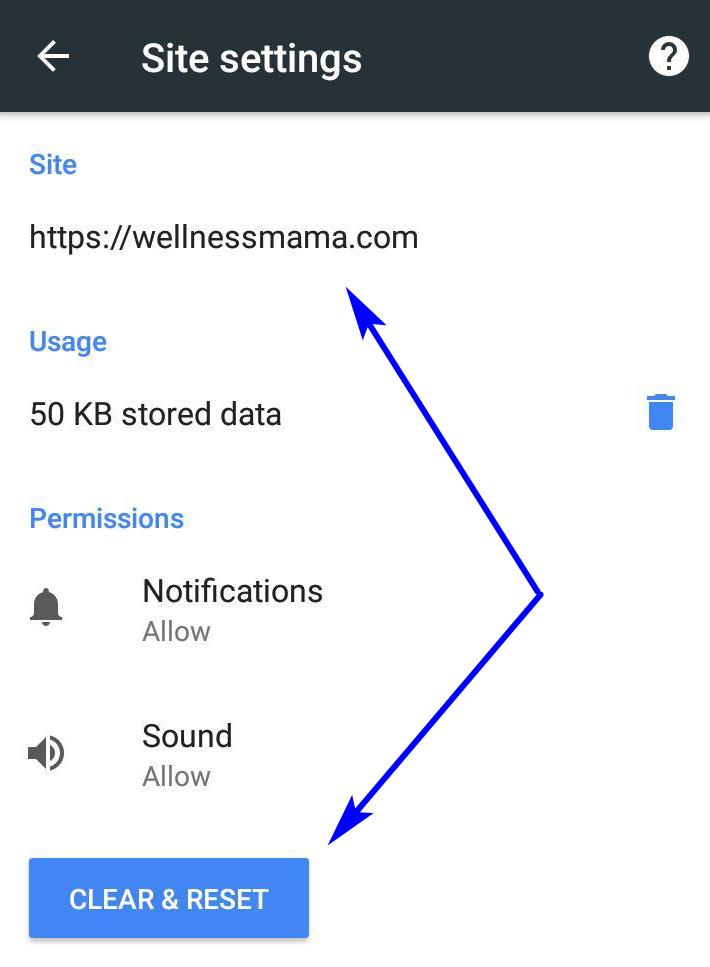 Other useful articles
Popular in Our Blog
Rate this article about "How to unsubscribe from push notifications"
Try SendPulse today for free
Sign Up