How to Enable and Disable Push Notifications in Mozilla Firefox
Push notification subscription requests appear in the top left of the browser window. After a user is prompted to subscribe to push notifications and accepts, notifications will appear at the bottom right of their browser window — even if they are offline at the time of sending. In this article, we'll look at how to enable and disable push notifications in Mozilla Firefox.
Go to the browser menu and select "Settings."
On the left, click on "Privacy & Security."
Scroll down to the "Permissions" window, and select "Notification."
If you want to disable notifications, check "Pause notifications until Firefox restarts." Thus, notifications will not appear until you restart Firefox.
To configure additional permissions for each site, click Settings.
Next to each site, there is a dropdown menu where you can allow or block push notifications.
If you delete the site, you will be prompted again to allow notifications to be sent.
To stop notifications on all previously approved sites, click Remove All Websites.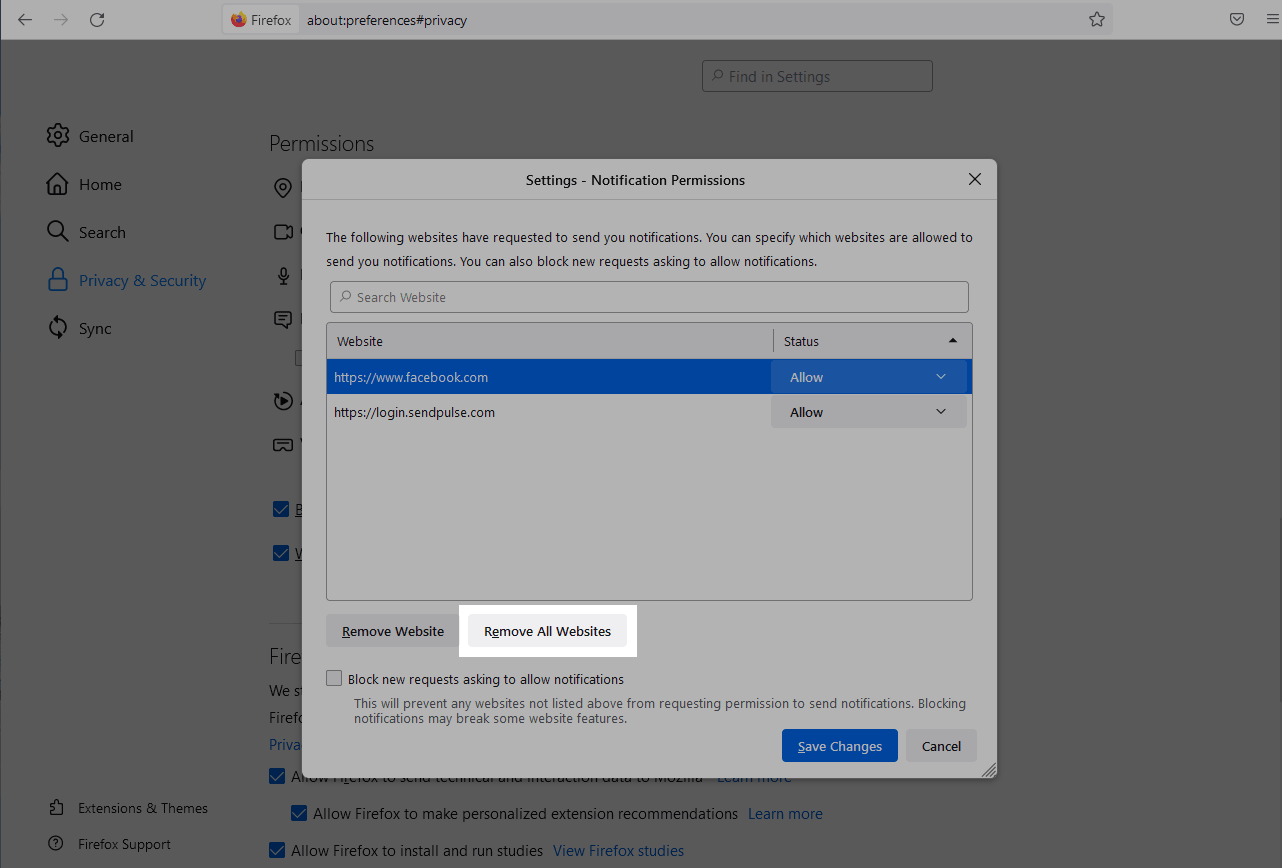 After selecting the settings, click Save Changes.
Last Updated: 26.08.2022