Web push notifications appear at the top or bottom of your browser's window, even if you are offline when they are sent. Push notifications may be annoying, especially when accompanied by an alert, so you often want to disable them. However, if you are an online business owner, push notifications are a free and efficient way to boost your conversions and sales. Find out more.
Go to Settings
Click on the Settings icon at the right of your browser window and choose "Options."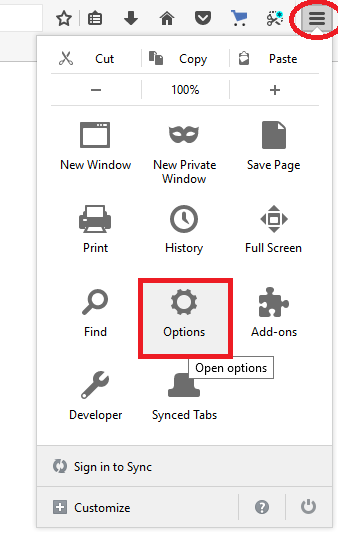 Choose Content
At the left of the page, choose "Content."

Enable or disable notifications
If you want to disable notifications, click "Do not disturb me," thus, no notifications will appear until you restart Firefox.
If you want to enable notifications, click "Choose" opposite to "Choose which sites are allowed to send you notifications." 
When you remove a site, you will get a permission request again.
Push campaigns allow you to inform your audience about recent articles, new arrivals, and hot offers.
Push Notifications with SendPulse
Send unlimited notifications with SendPulse for free if your database is less than 10,000 subscribers. You are welcome to use personalization, segmentation, A/B testing, and automation.
All you need to do is to add one line of code to your website and greet new clients!
Last Updated: 2019-12-04