Using SendPulse SMTP-server with MailPoet by WordPress
How to set up the SendPulse SMTP-server in MailPoet?
*Given that MailPoet is already installed in WordPress: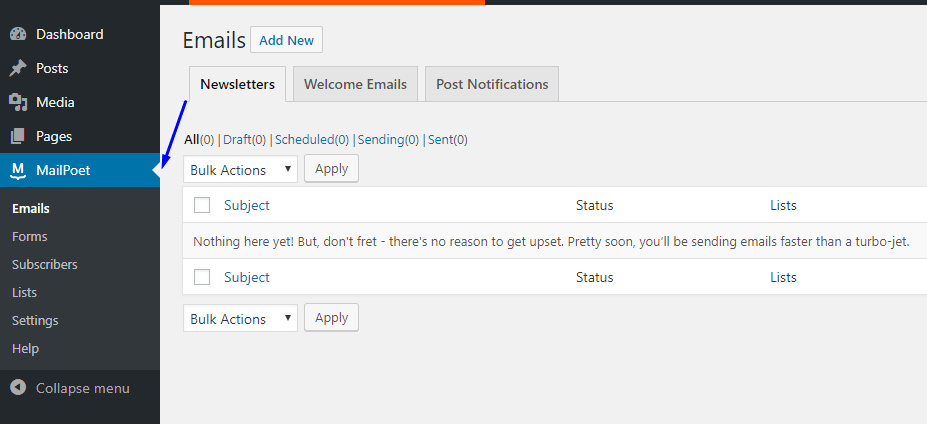 Open the settings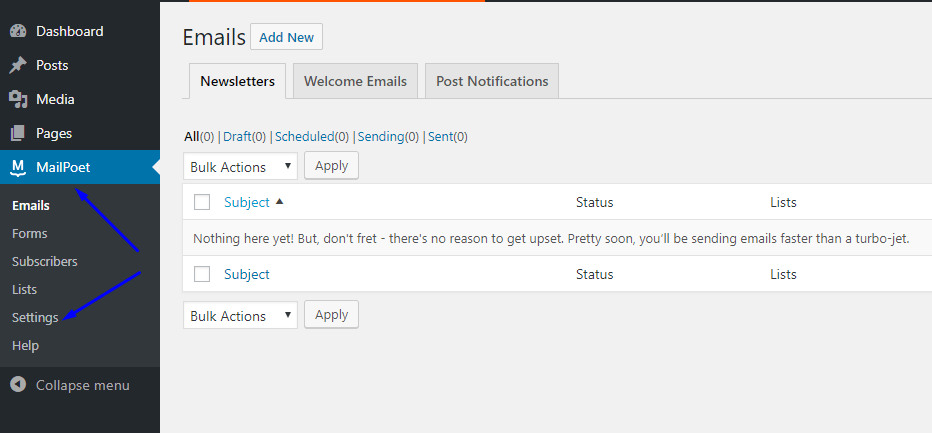 Select the email delivery type
Open the "Send With..." menu and in "Other" box click Configure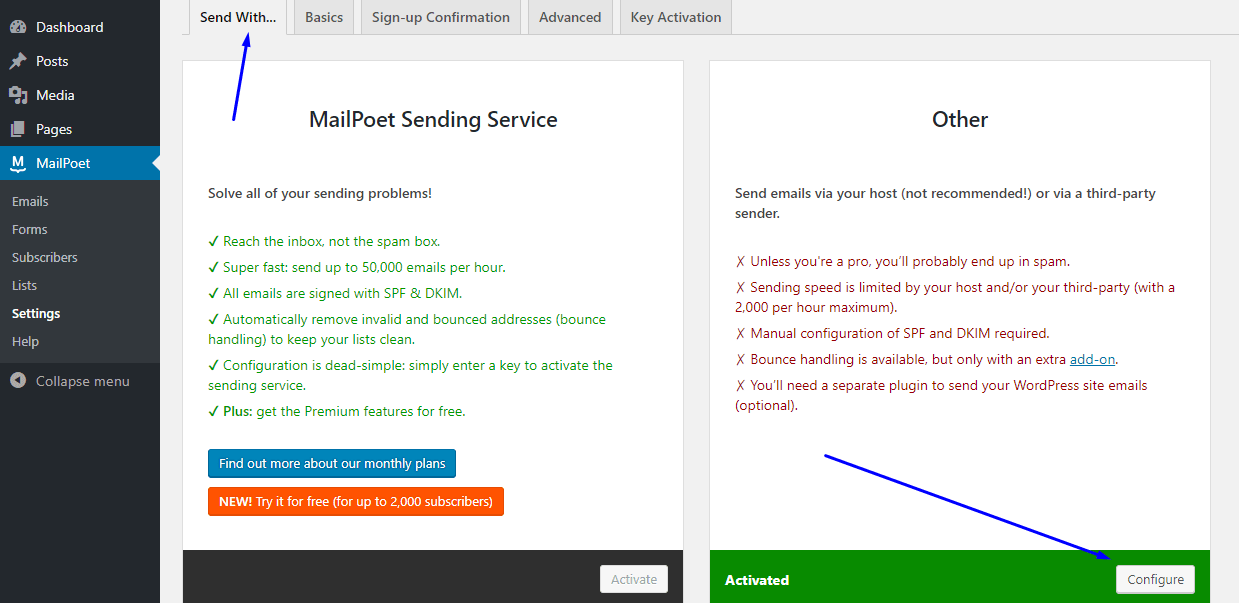 Select an email delivery method
Method - SMTP 

Specify the SMTP parameters
The necessary details available in your SendPulse account
Go to SMTP settings
You will see the necessary parameters there
Go back to MailPoet settings
In Sending Frequency box select "I'll set my own frequency," use the "# emails" box to specify the email sending speed (the speed may be limited by your subscription type - address SendPulse Customer Support for details);
In SMTP hostname menu enter SendPulse' SMTP server: smtp-pulse.com;
SMTP Port: 2525;
Login: your SendPulse SMTP account login; 
Password: your SendPulse SMTP account password;
Secure connection: select "No" - with port 2525 (or SSL encryption, if you go with port 465);
Authentication: select "Yes."
Activate to save the settings
Make sure all the parameters are correct and send a test email to one of your own mailboxes - Send a test email.
*No need to set up SPF and DKIM records when SendPulse SMTP server is used.
Last Updated: 15.01.2020