To start using SendPulse SMTP service with PHP Mailer libraries,  find an SMTP example in the test_smtp_basic.php file in the examples folder of the library.

Be sure to add these two necessary files on your server:
class.phpmailer.php
class.smtp.php
How to use SMTP-server with the PHP Mailer
Log in to your SendPulse account for the SMTP settings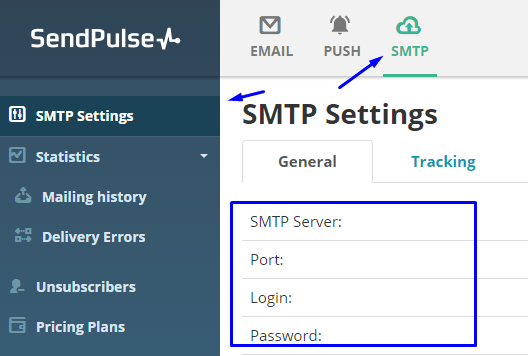 Include the library and instantiate a PHPMailer object
require_once

(

'path/to/library/class.phpmailer.php'

)

;




$mail

 

=

 

new

 PHPMailer

(

)

;
Configure the object to use SMTP
Below is an example of the code:
Host: SendPulse smtp server - 'smtp-pulse.net';
SMTPAuth: whether or not Authentication applies - in our case it does, so the value should be = true;
Username: your SendPulse login email;
Password: password for the same SendPulse account;
SMTPSecure: - this is the encryption type, which corresponds to the port number below:
Port: '465' - then encryption type is SMTPSecure = 'ssl';
Now specify properties of the email you will be sending out: charset type, email address messages will be sent from, sender's name, recipient's email, subject line, body of the message.
Published: 21 May 2018 Last Updated: 05 Apr 2019
Rate this article about "Using SendPulse SMTP-server with the PHP Mailer"