Web push notifications appear at the top or bottom of your browser's window even if you were offline at the moment they were sent. Web push notification is a good way to inform the users about the latest news, trends, sales, advertisements. Still, they may be annoying, especially when accompanied with an alert, so you want to disable them.
So, how to enable and disable web push notification in Mozilla Firefox?
Step 1. Go to Settings.
Click the icon of Settings at the right of your browser window and choose "Options."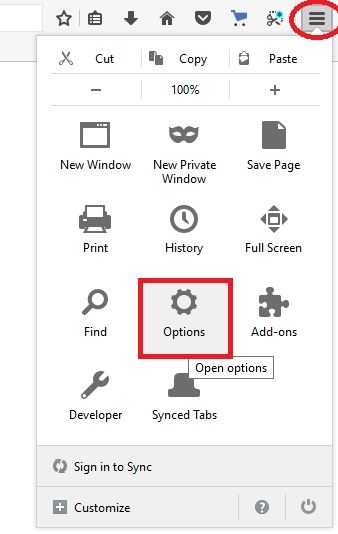 Step 2. Choose "Content".
At the left of the page, choose "Content".

Step 3. Enable or disable notifications.
If you want to disable notifications, click "Do not disturb me", thus, no notification will be shown until you restart Firefox.
If you want to enable notifications, click "Choose" opposite to "Choose which sites are allowed to send you notifications". 
In case, you remove a site, you will get a permission request again.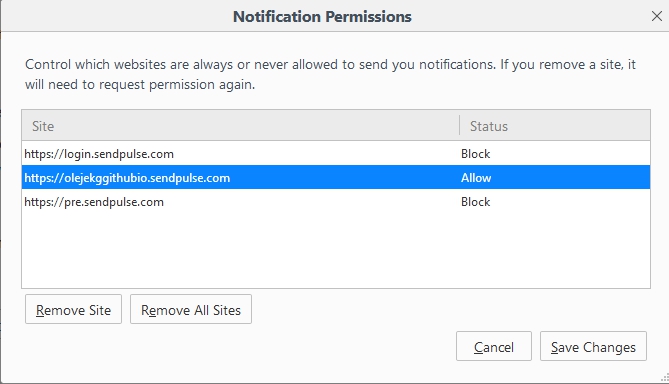 Other useful articles
Popular in Our Blog
Rate this article about "How to enable and disable web push notifications in Mozilla Firefox?"
Try SendPulse today for free
Sign Up