How to Index a Site on Google
To make your site appear for users in search results, you need to add site information to your site's "SEO settings" and index your site.
How the Site is Indexed
Search engine indexing involves a search engine using a robot to read and gather information about a website. The robot's findings are added to a database that is used to help search engine users find your website.
The searching bot checks the following data to index your site:
metadata (title, description, keywords);
content (the relevance and uniqueness of the text inside the site and captions for pictures);
internal links (links within the content on a page, linking between site pages, and added navigation);
external links (links on a page from another authoritative site);
server response time when opening the page (whether the page exists and can it be opened) and other data.
Based on the data, and in accordance with the user's request, the page's position on the search engine results page is determined.
To get your site indexed faster, add a link to your site on another popular site. You will also need to add the site to the search engine's webmaster tools.
How to Add a Website to Google Search Console
Log into your Google account and add the URL to your website in Google Search Console.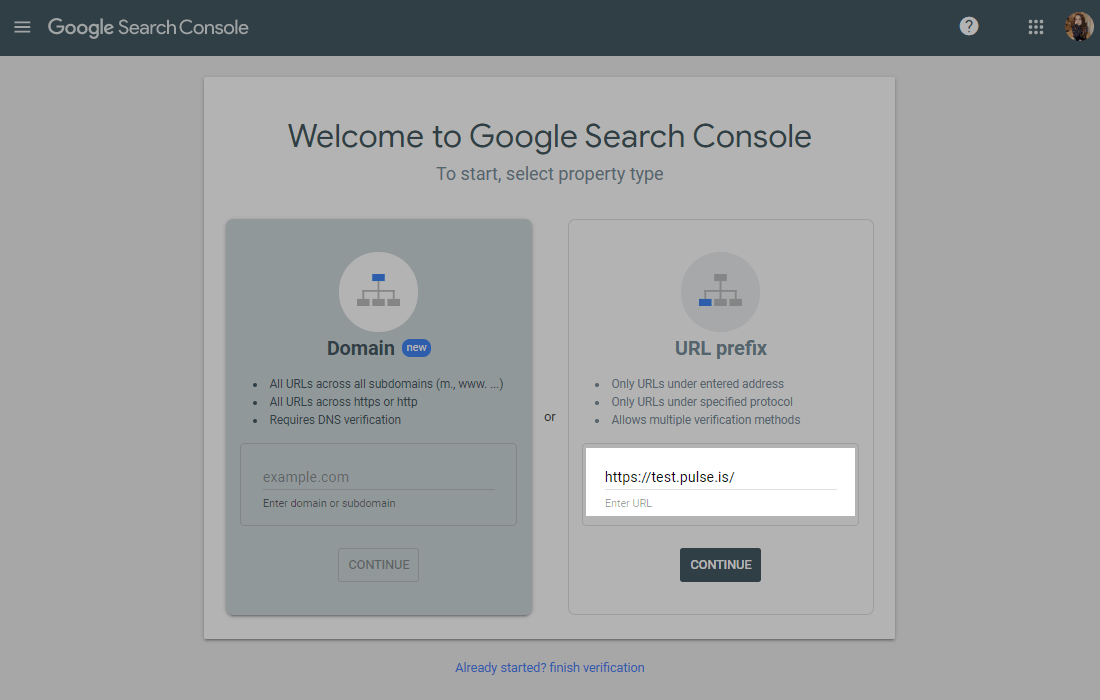 Next, you need to confirm that the site really belongs to you.
Click the "Meta Tag" tab to choose how your domain is verified using the meta tag. Then, copy the suggested HTML code.
Go to site settings in your SendPulse account, then to the "Custom code" tab, and click Add code to site.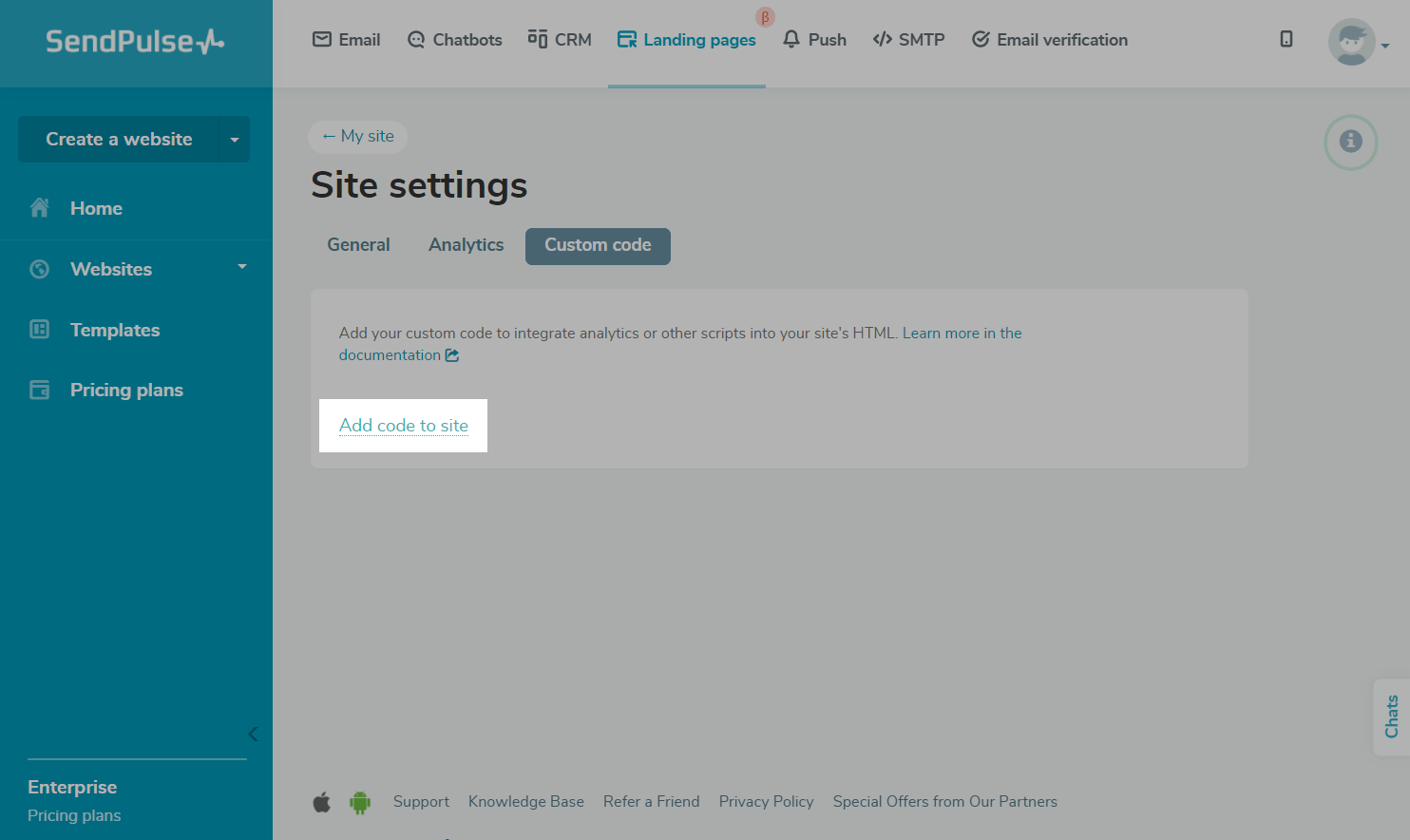 Choose to place the code in <head>. Enter a name and the code you copied. Then, click the Add button.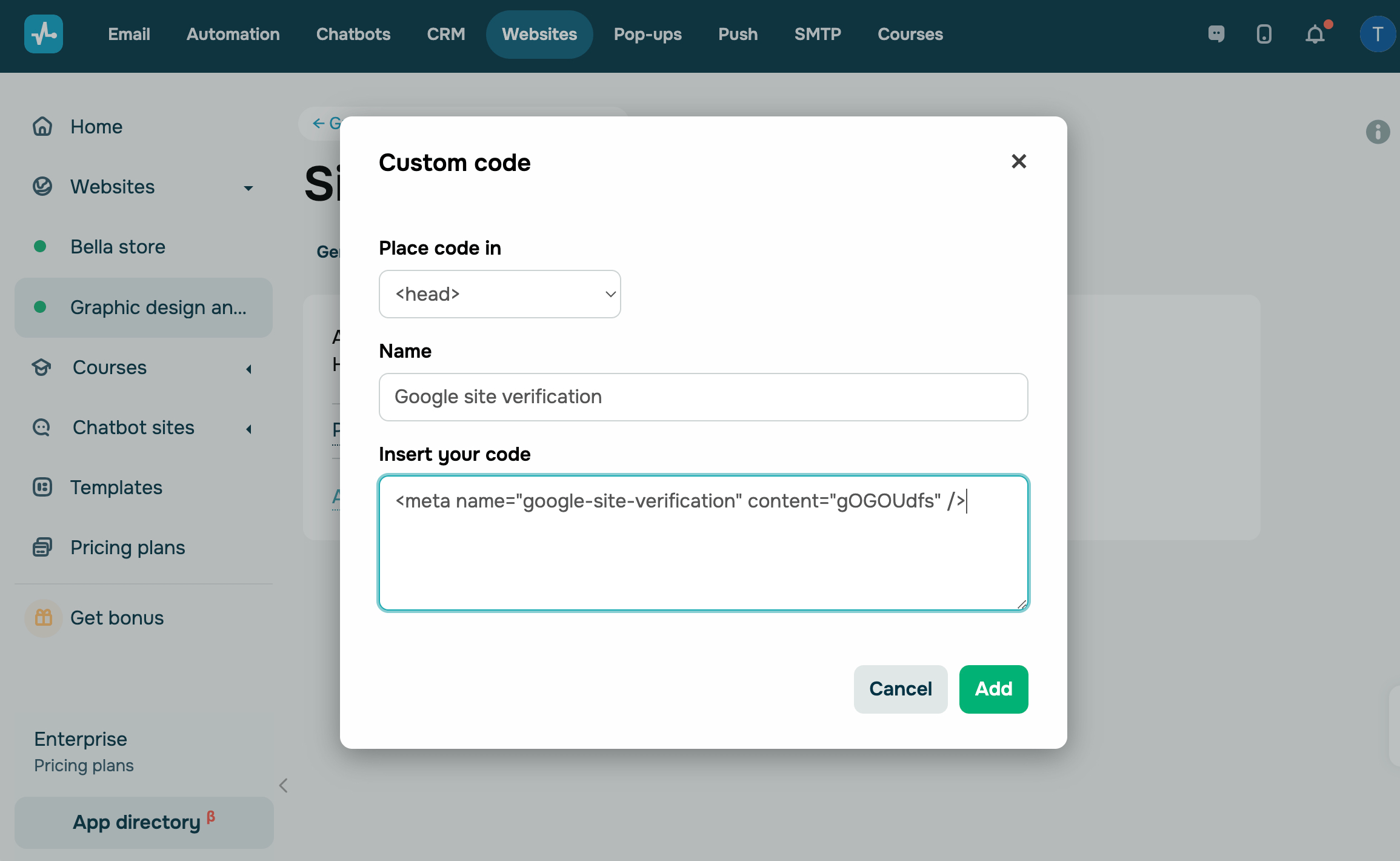 To make sure the meta tag has been added, go to the site under that domain, and check the source code.
Return to the verification page in Google Search Console and click Verify.
If your code is installed successfully, you will see a confirmation with a green mark.
Then go to the "URL inspection" tab and click Request Indexing.
How to Add a Site to Other Search Engines
The webmaster Bing (yahoo.com) is configured according to the same principle as Google and Yandex — by adding a site to the system, confirming rights, and requesting indexing.
Last Updated: 03.02.2023