To start working with the archive, you must set it up. First, go to the menu item "Service settings - Newsletter Archive". Here are some fields that you have to fill in.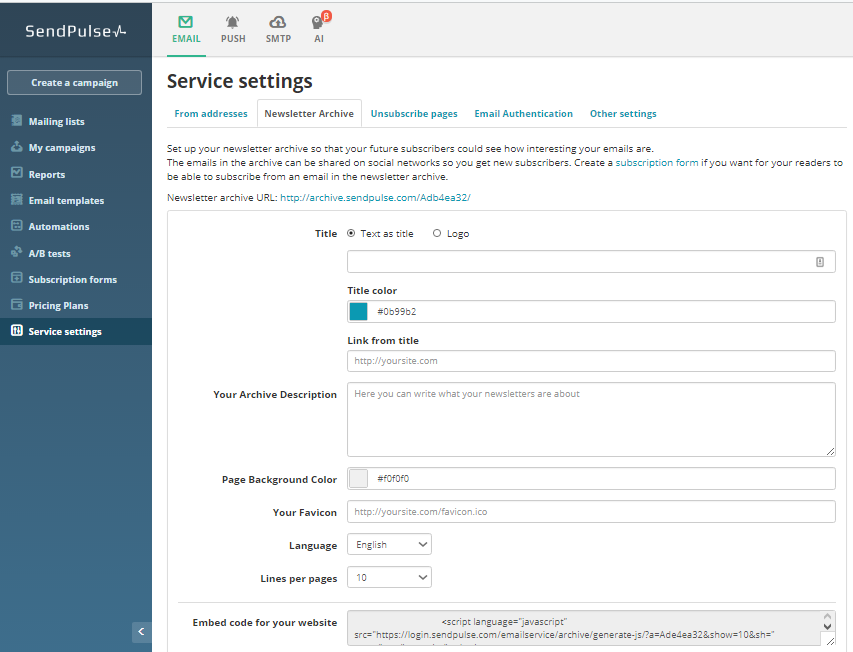 You can put a logo or your company name on the archive page.
You can make a reference to the title of an archive on your website or blog by typing its address in the "Link from title" field.
On the same page you can add a description of the archive, the favicon of your site, set the background color of the page, and select the language and the number of lines per page.
At the bottom of the page you will find the code to insert the archive to your site.
To add your newsletter to the archive, select "Add this email to the archive" on the last step of creating the email.

You can also add previously sent emails to your archive. To do this, go to "My campaigns" and, opposite the desired letter, click "Add this email to the archive".
The archive contains the emails that were added there only.
Last Updated: 2019-08-15