How to Transfer Facebook Chatbot Subscribers from Chatfuel to SendPulse
In this article, we'll show you how to migrate your chatbot service to SendPulse for creating chatbots, sending auto-responses, collecting user information, and other useful features for Facebook Messenger.
What is Chatbot Subscriber?
Chatbot subscribers for Facebook Messenger are all the users who have interacted with your community page: clicked the "Message" button and asked a question, subscribed through a widget or subscription form of another service, went to the messenger box on the page, and started communicating by clicking "Get started."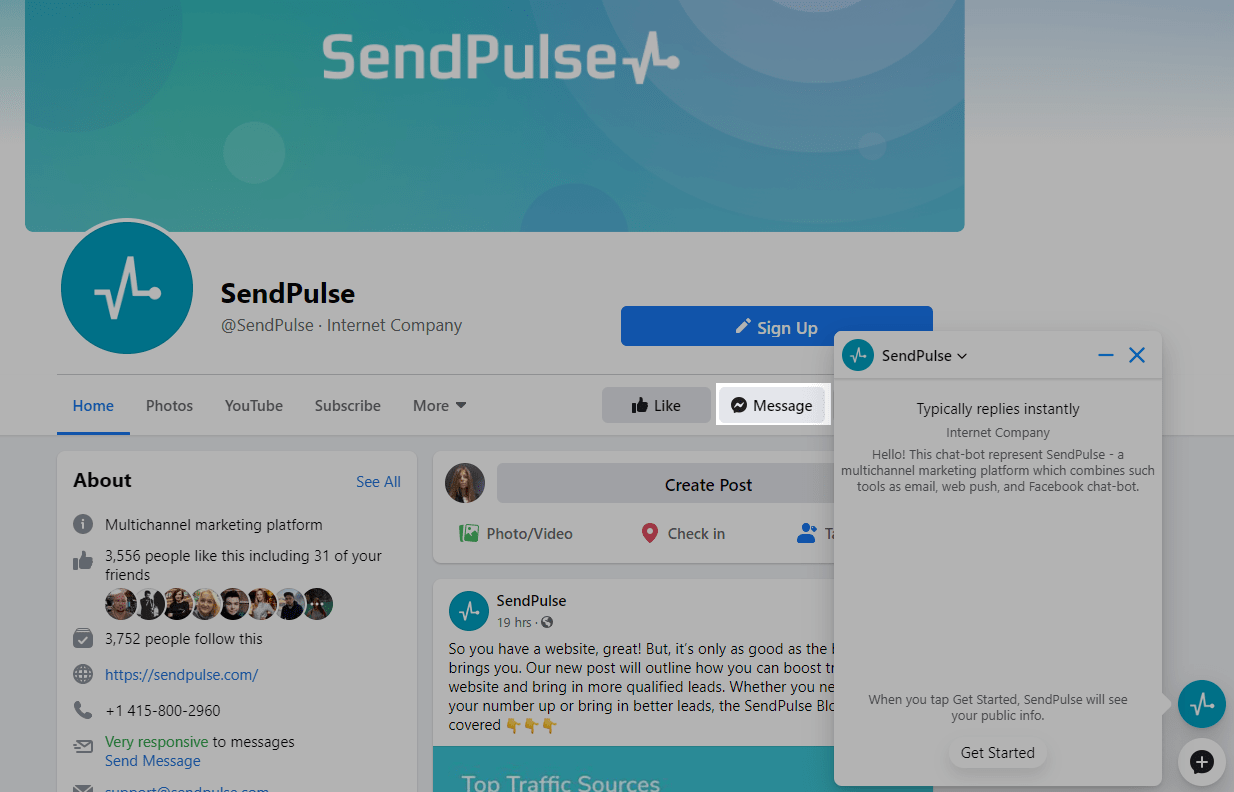 All of the chat dialogs associated with your page are saved in the Messenger.
SendPulse allows you to import subscribers. When switching from another service to SendPulse, all your subscribers are saved, because they are automatically pulled from the Messenger data.
How to Disable Your Chatbot with Chatfuel 
To ensure that your bot correctly sends autoresponders, you first have to disable the chatbot in the previous service you used.
To disconnect a Facebook page from Chatfuel, go to the "Growth Tools" tab, and under the "Facebook pages" block, select a page and click on the "Disconnect" button.
If you have lost access to the service or you need to check that the service has been properly disabled, you can check the Facebook page settings.
Open the Facebook community page and go to Settings. Select "Advanced Messaging," scroll down to the "Connected Applications" section, and in front of Chatfuel, click "Remove."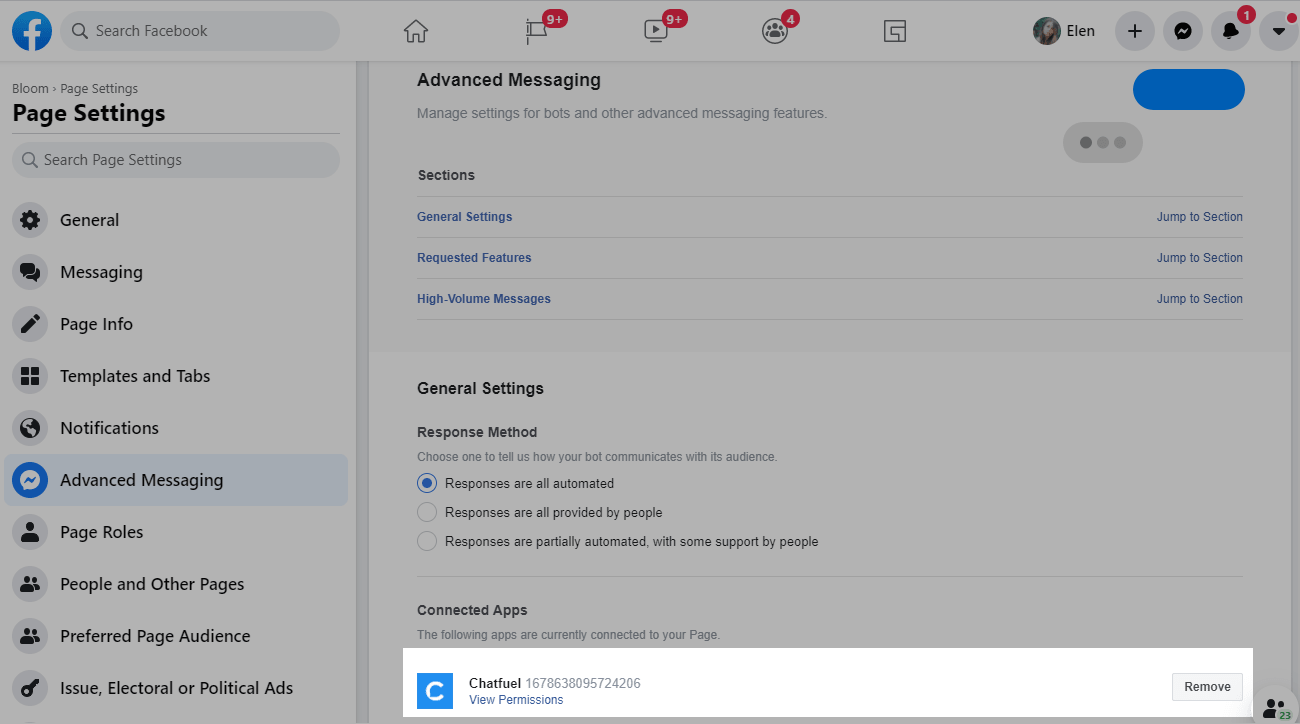 You may also be asked to remove the connection in your account settings - "Business Integration" section. Find Chatfuel in the list, check the box opposite it, and click on the "Remove" button.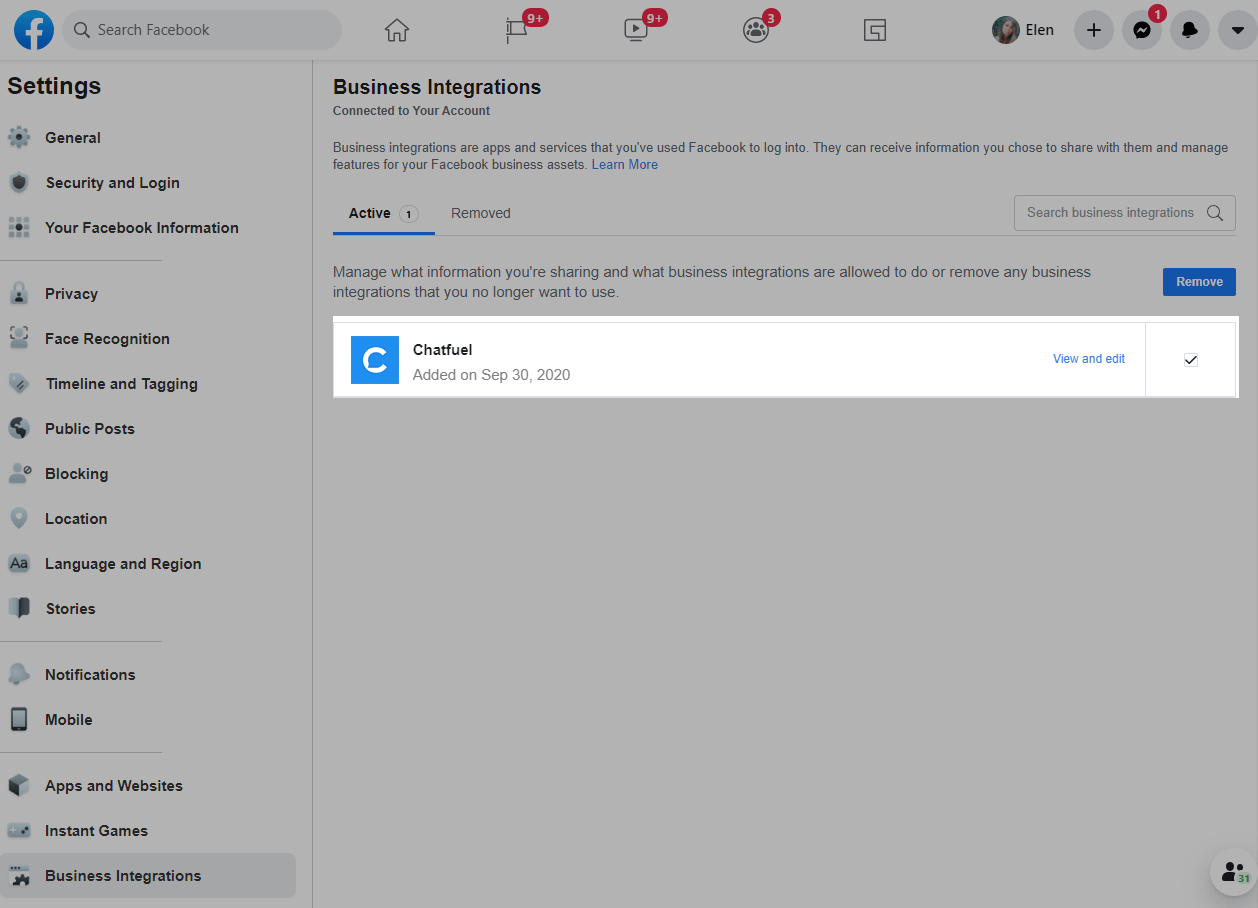 How to Connect a Chatbot to Sendpulse and Transfer Subscribers
Navigate to the "Messengers" section and select Facebook Messenger. Then select the page of the community you want to connect, allow the necessary permissions, and click "Done."
The page with all the subscribers that were previously collected will be connected to SendPulse and you can create сampaigns and configure new chatbot flows.
Note, when you connect a bot, only users' names will be passed to SendPulse. Other variables, tags, and interaction statistics that you have collected in another service can not be passed. You can start collecting them through chatbot flows: by entering user data in the "Message" element, updating or creating new variables in the "Action" element, or using the subscription widget.
Now you can start configuring the chatbot in Sendpulse without any hiccups — create personalized сampaings for all contacts, configure auto-replies and actions with responses to the flow.
If you have difficulties with the transition from one service to SendPulse — contact us, we will be happy to help.
Last Updated: 03.02.2023